How Mibiome Maintains A Steady Income Despite The Corona Crisis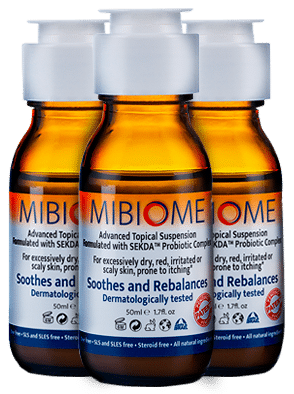 How Mibiome Maintains A Steady Income Despite The Corona Crisis
Mibiome develops and manufacture innovative products for skin conditions, with the vision to improve the welfare of millions that are currently suffering from chronic skin diseases.
Since the majority of their revenue came from offline sales, the Corona crisis hit them like a ton of bricks, dropping their orders significantly overnight!
Mibiome concluded that they had no other choice but to try to generate more revenue online, and that's when they reached out to AdScale.

Veronika Loiferman
VP of Operations
"AdScale is a lifesaver! Thanks to the increase in online sales, we manage to maintain a reasonable level of income even during the crisis."





Create your own Success Story with AdScale
Grow your business and increase revenue
Drive the most relevant traffic to your store, using smart store data analysis and insights from millions of active advertising campaigns.
Save management time and costs
Outperform your competition with AdScale's AI Algorithms. Automatically optimize your advertising campaigns, like no human can.
Fully automate your paid advertising
Automate the creation and optimization of all advertising campaigns on Google & Facebook Ads, using a single platforms.
Explore other stores who are succeeding with AdScale