Ecommerce advertising made easy for agencies
AdScale for Agencies
Our solution for media agencies looking to increase their ecommerce customers' performance, while saving time and resources.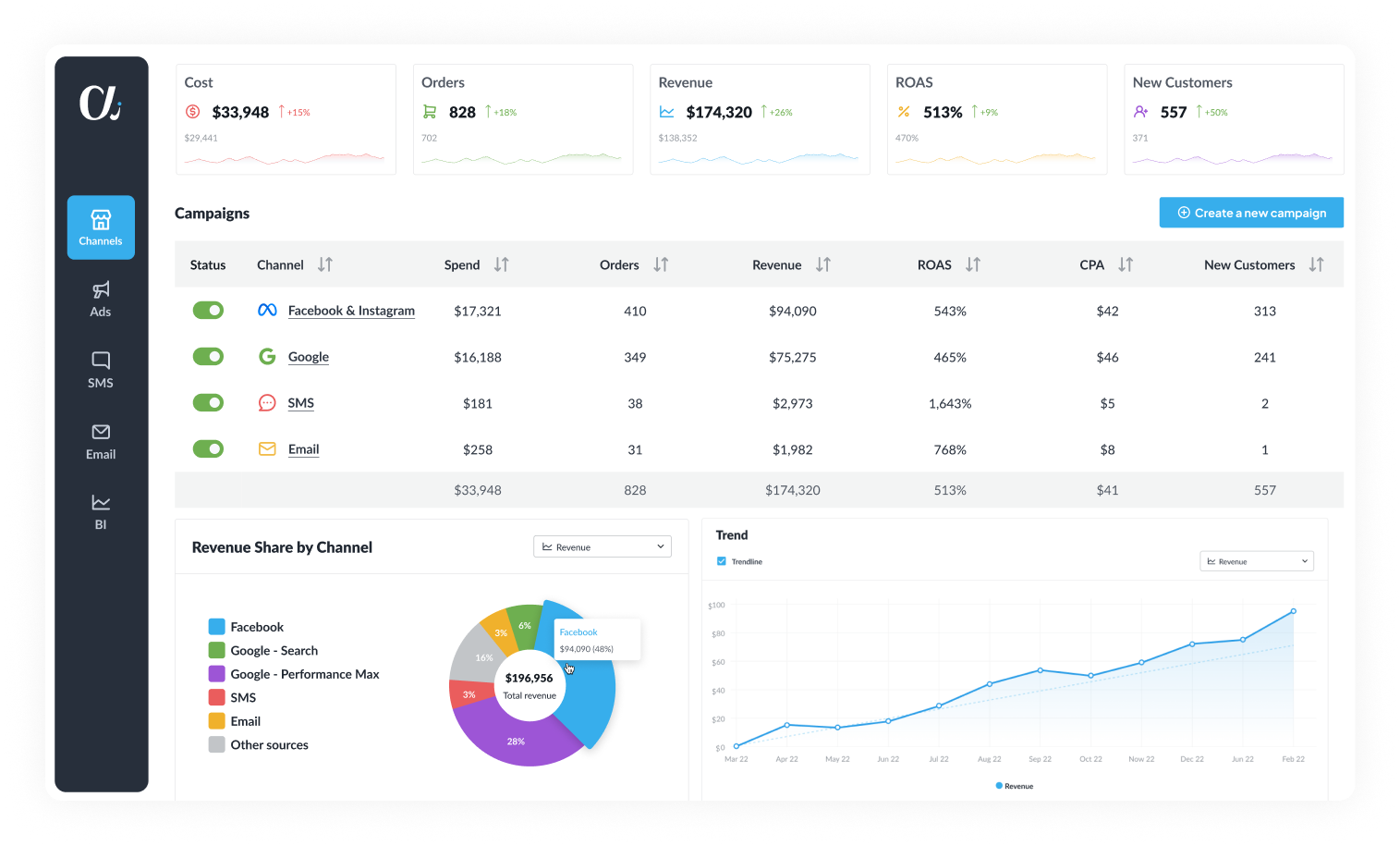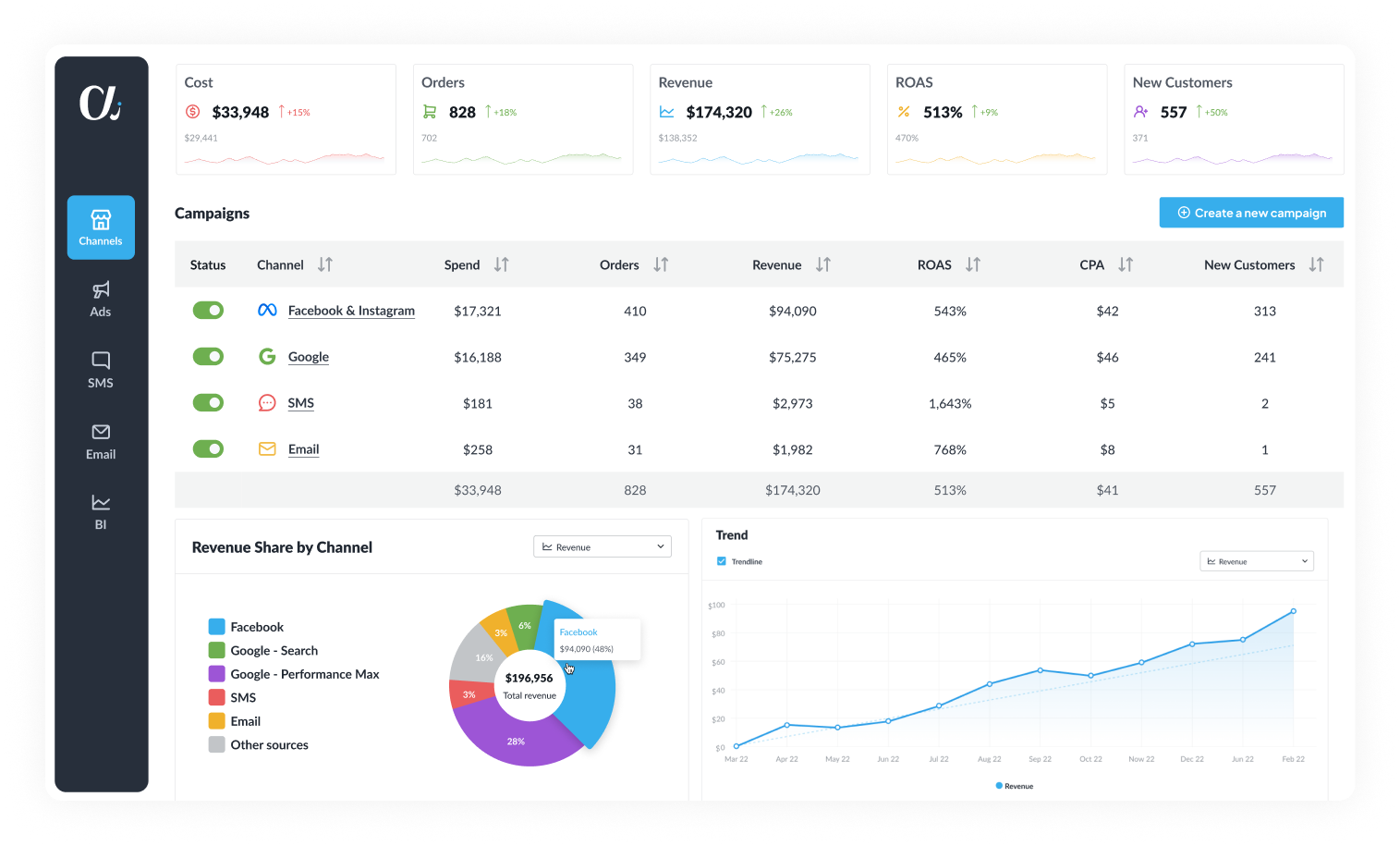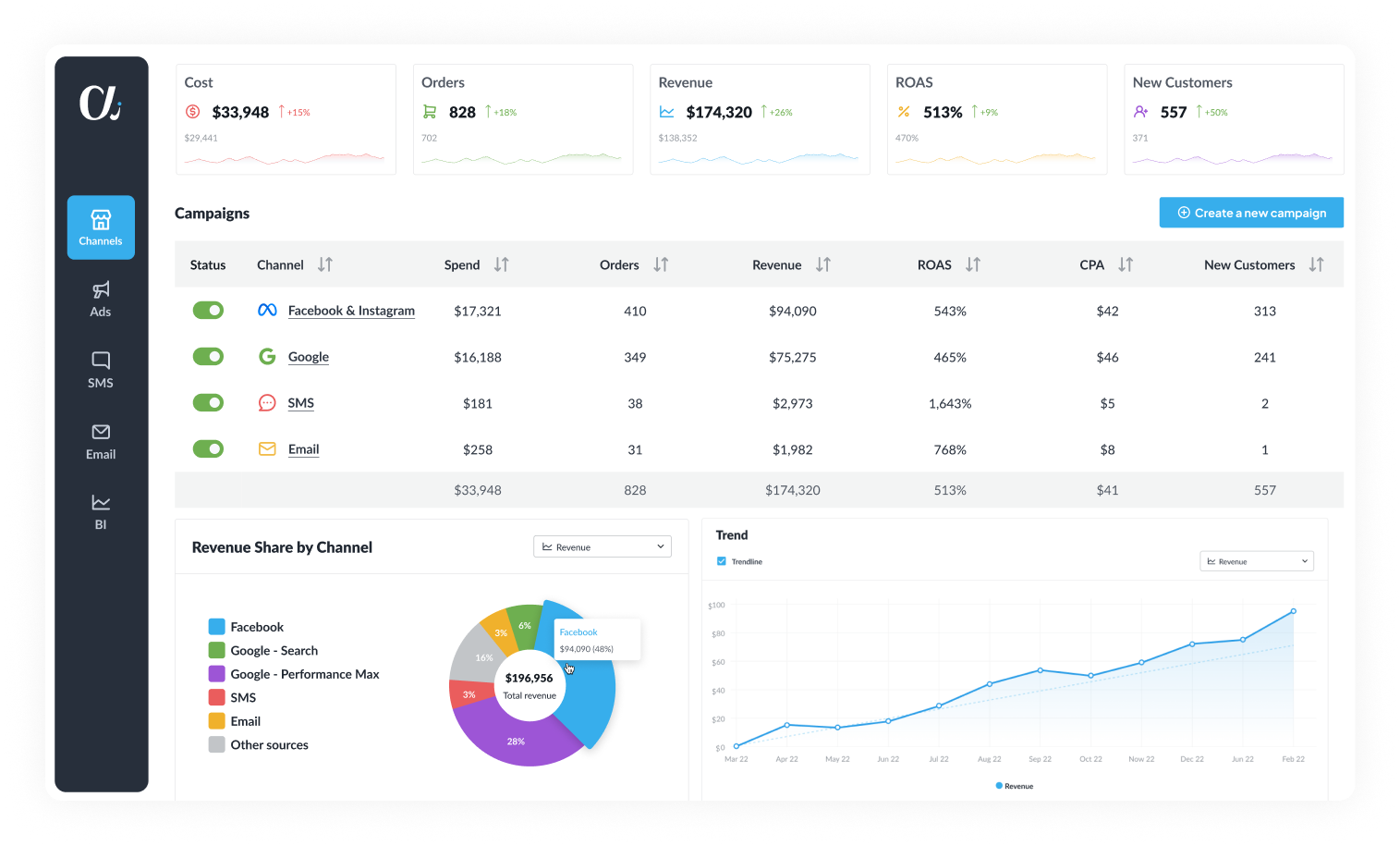 Run Ads 10x times faster
AdScale streamlines every part of ads management so you can hit your goals. Easy campaign creation across all channels from one place, automated optimization, store-to-ads sync, AI ad copy, and even AI video ads and more.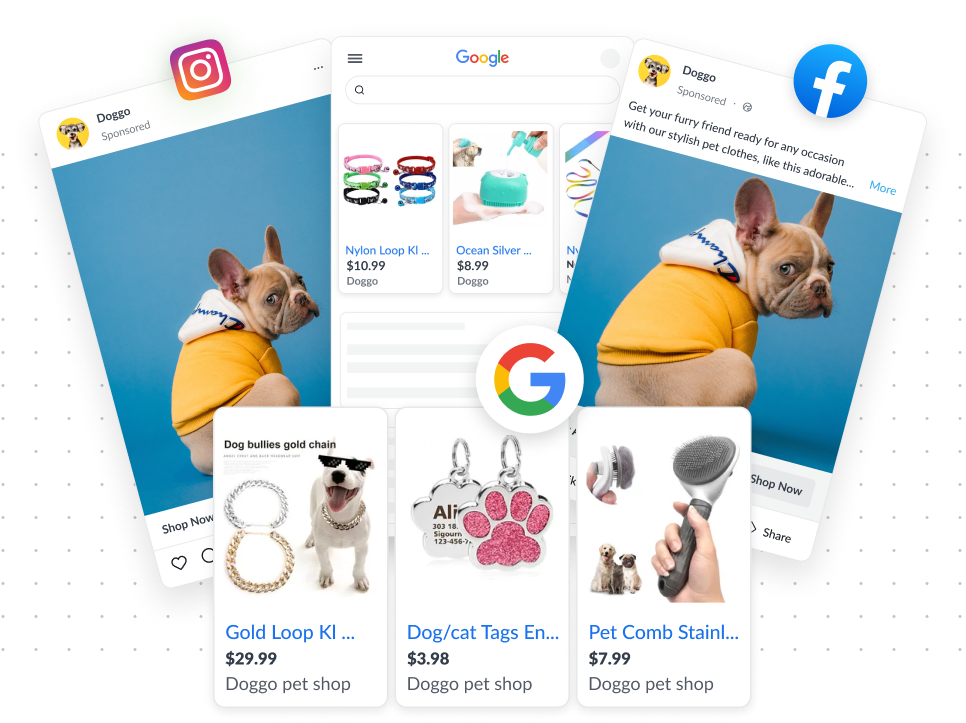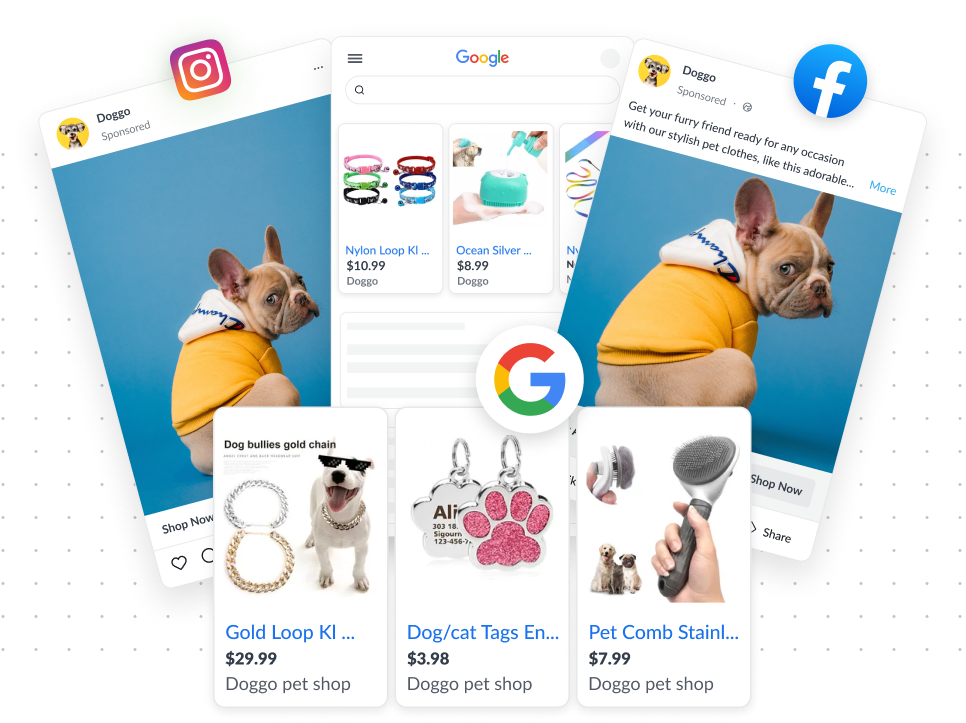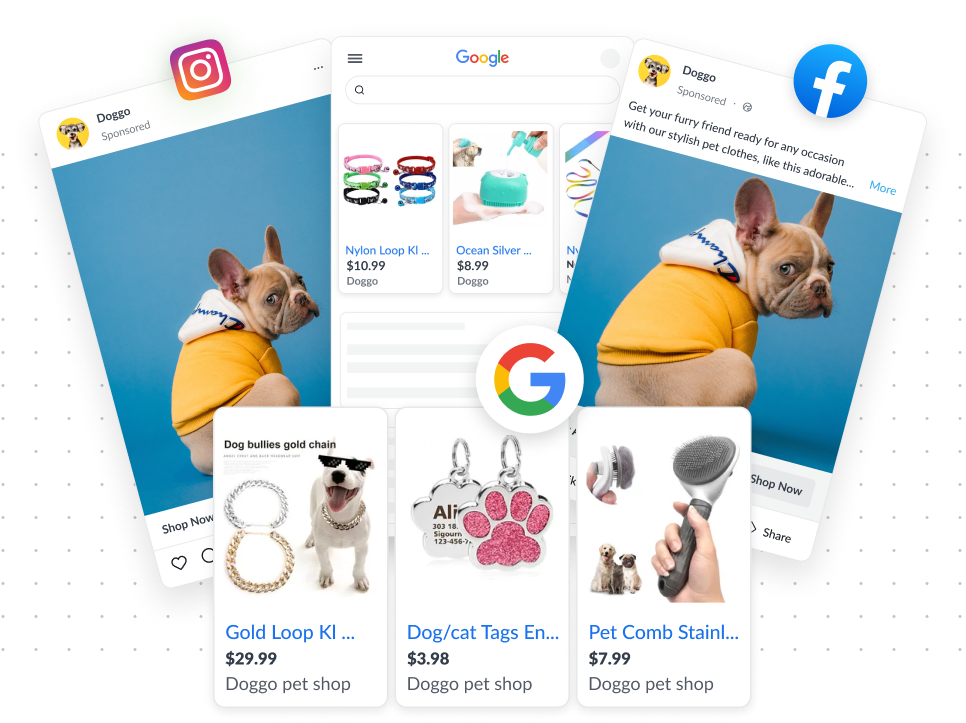 Gain visibility into your clients' businesses
AdScale's BI module is the heart of the AdScale analytics platform. It provides business insights that help you better understand your customer's business and leverage the store's first-party data into more sales.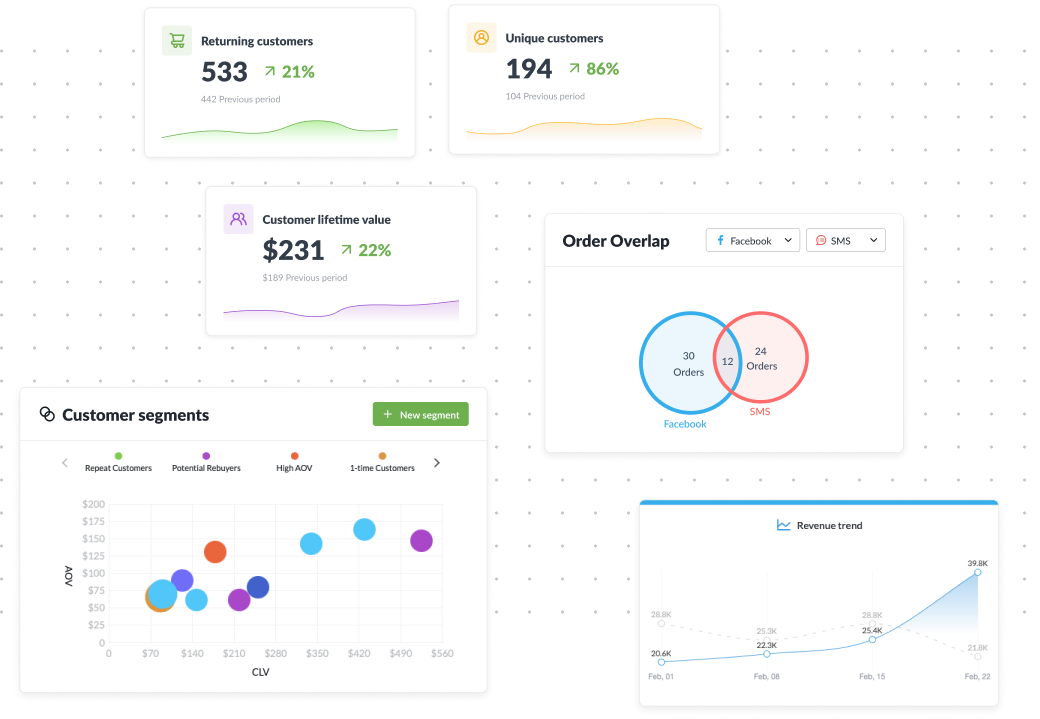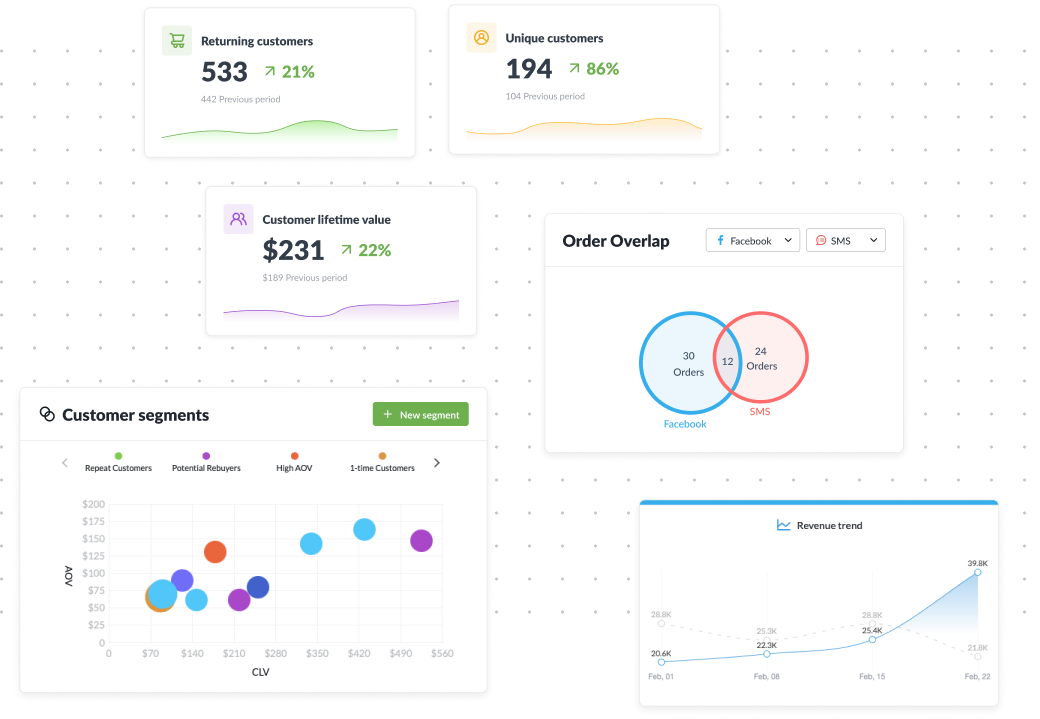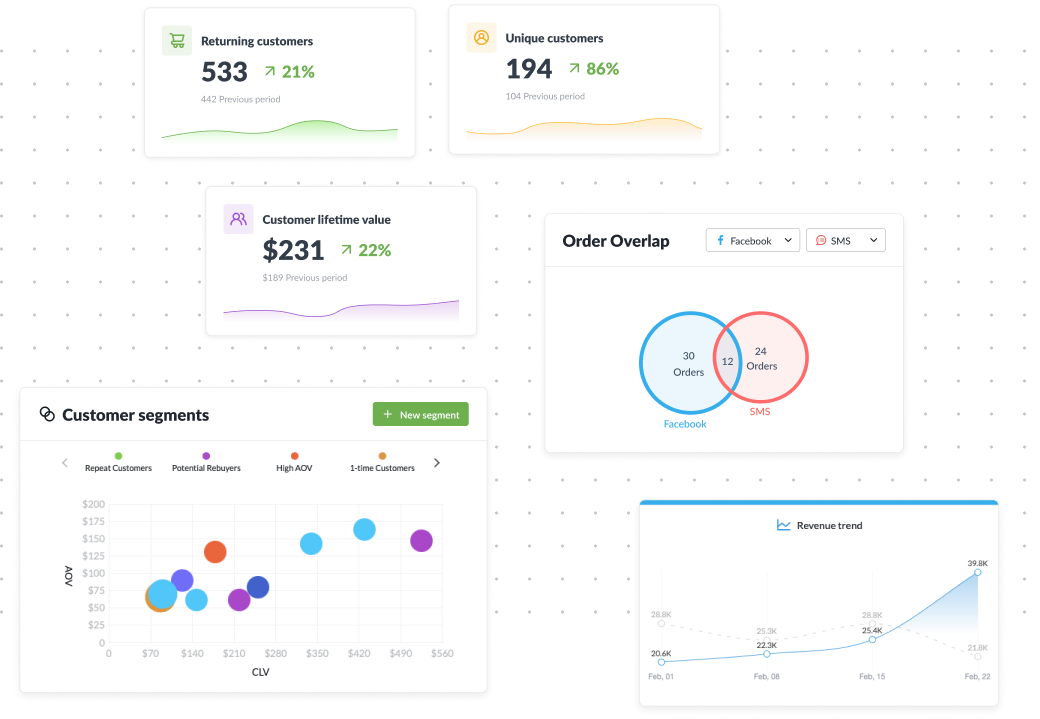 Create dynamic customer segments
AdScale enables you to create customer segments based on their behavior and link them to your acquisition and retention campaigns. This way, you can show the most relevant ads to the right customers when they are most likely to convert.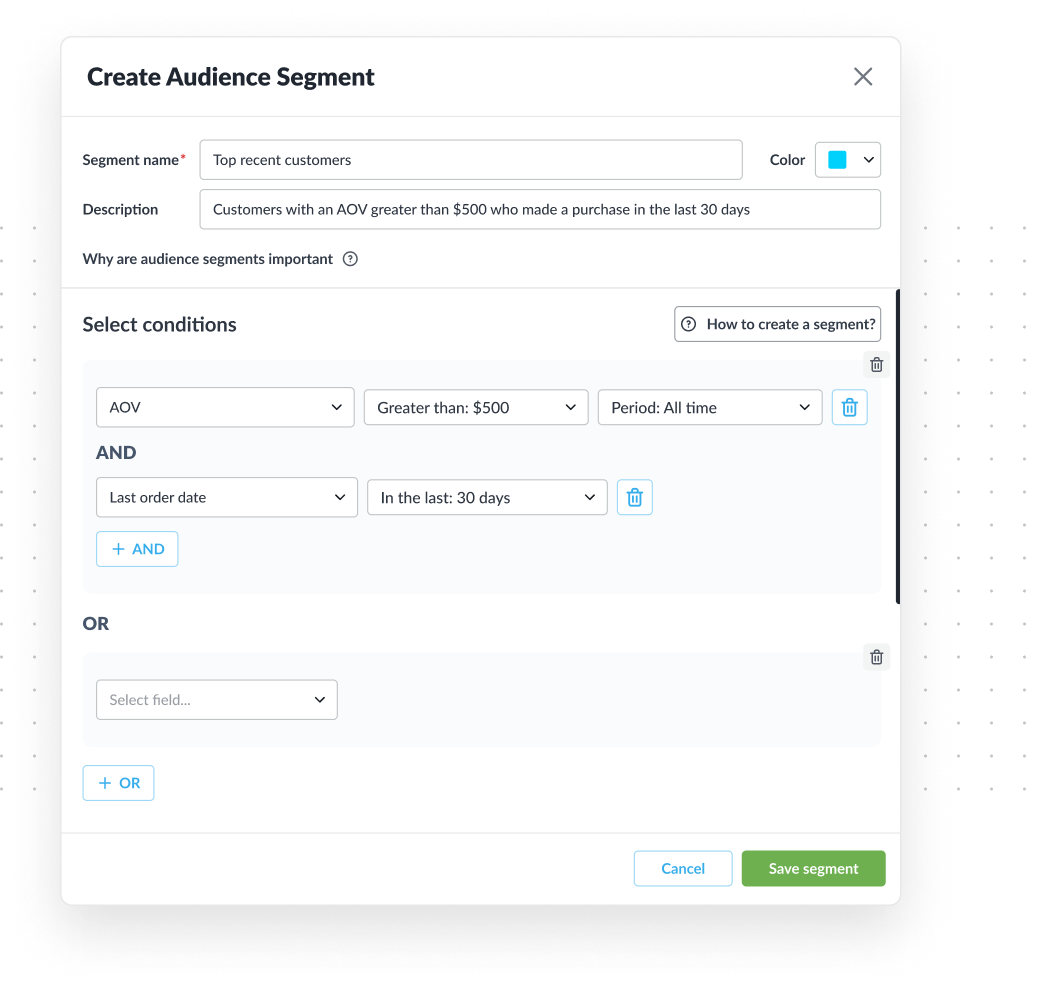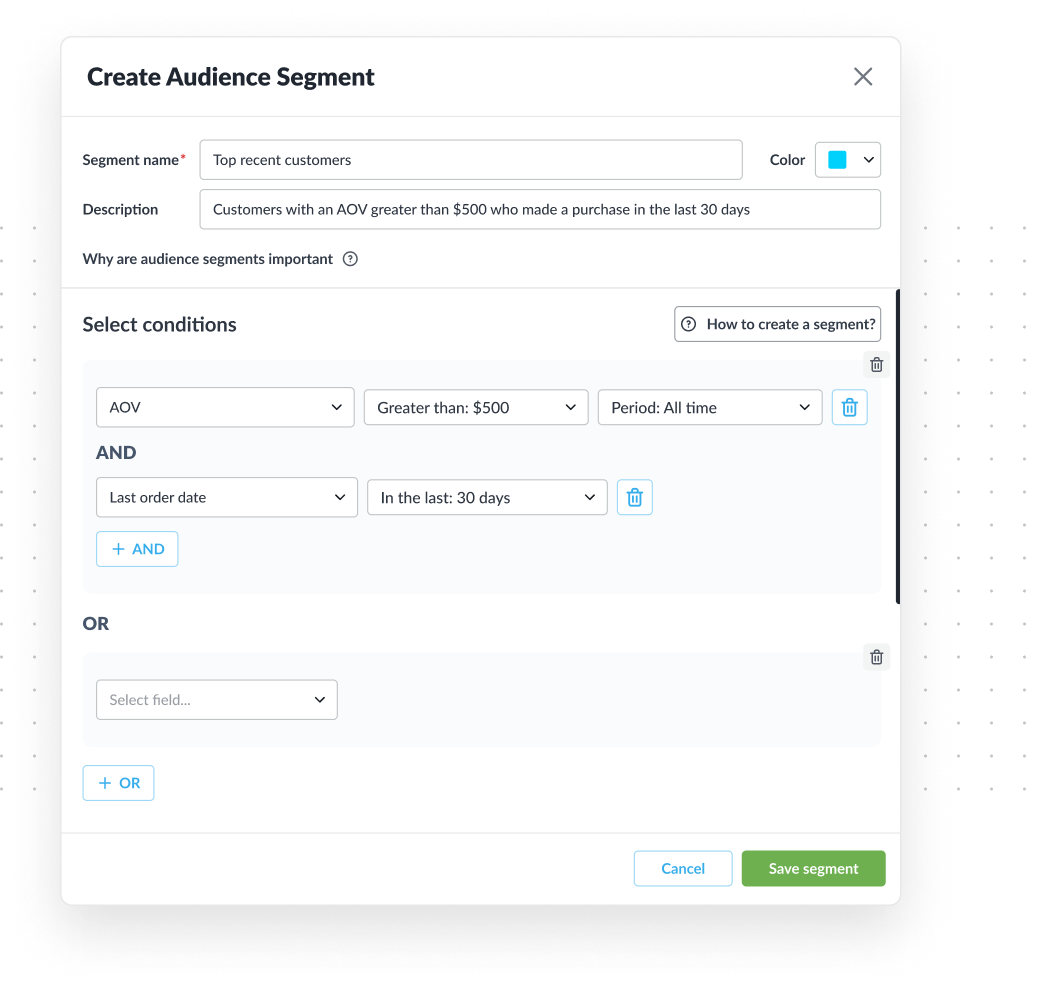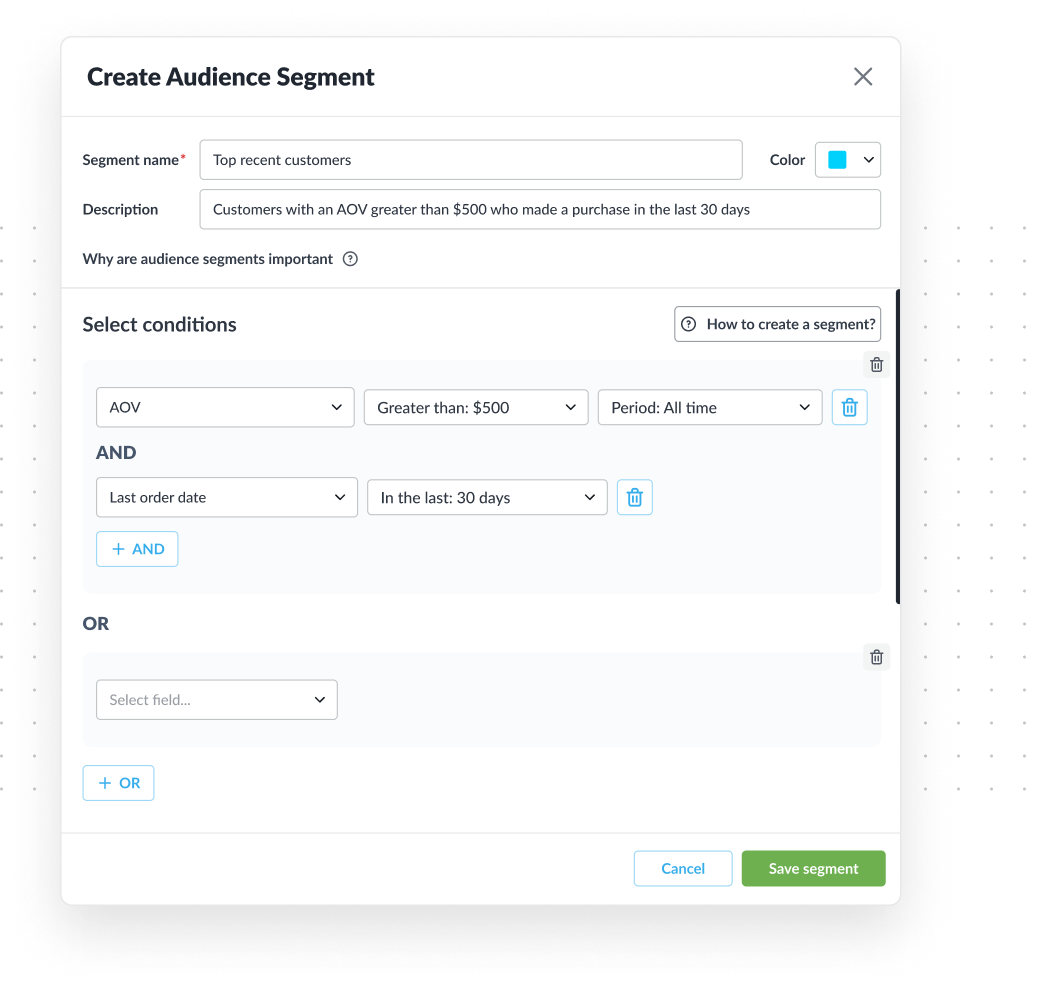 Automate ad creative with AdScale & ChatGPT
Create more engaging content with AdScale's AI Ad Copy and save time. Our AI copy generator takes the guesswork out of ad copy creation, providing you with limitless suggestions to use in your Facebook & Google ads. Whether you're a professional copywriter or a seasoned marketer, AI Ad Copy will make your life easier and help you get better results.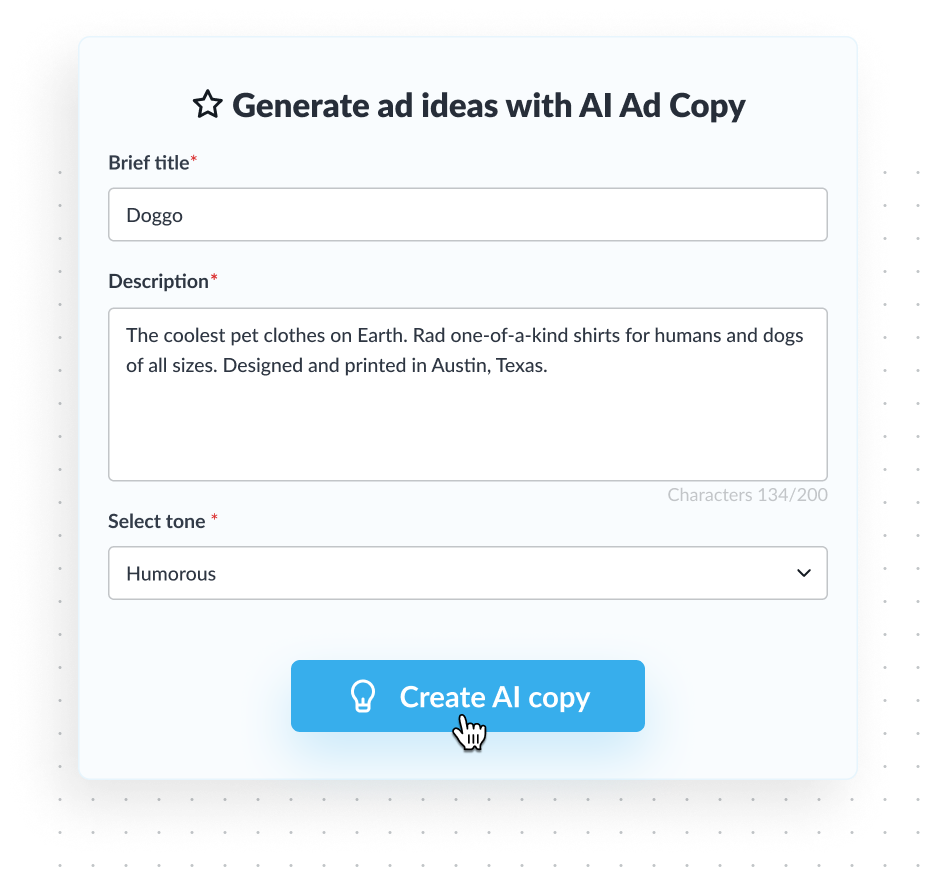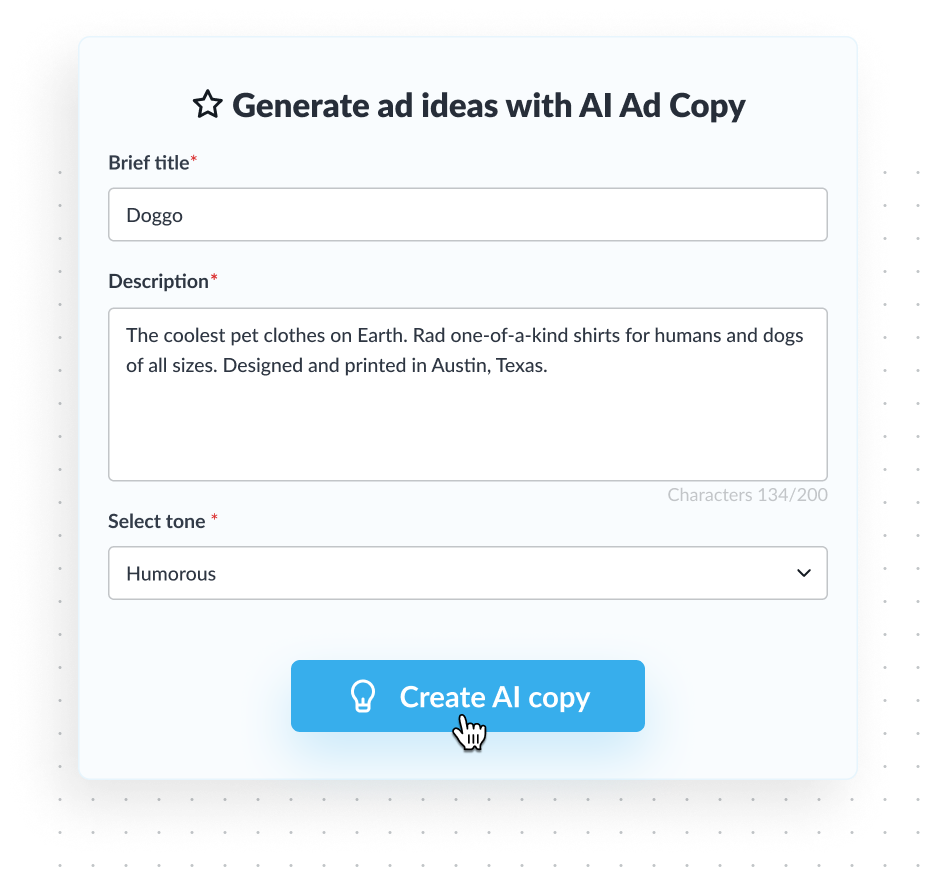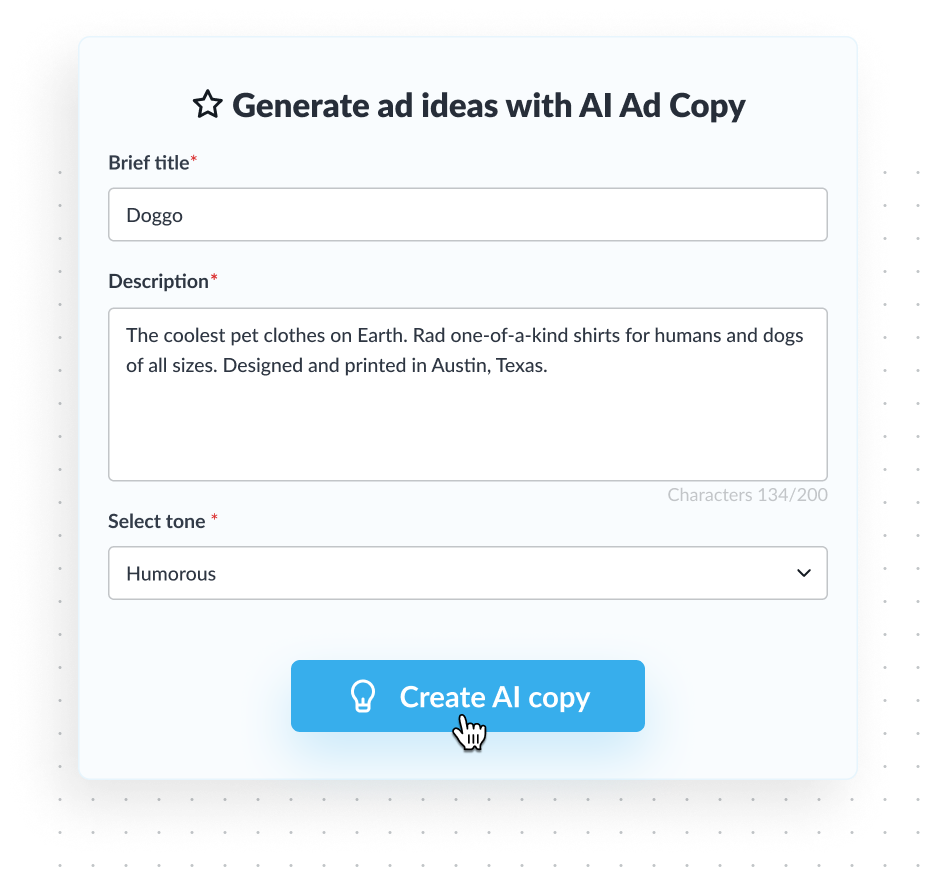 Make video ads using Generative AI
Generate branded video ads for products from your customers' catalogs in one click with AdScale's AI creative engine, empowering you to increase sales and engagement without effort or extra costs!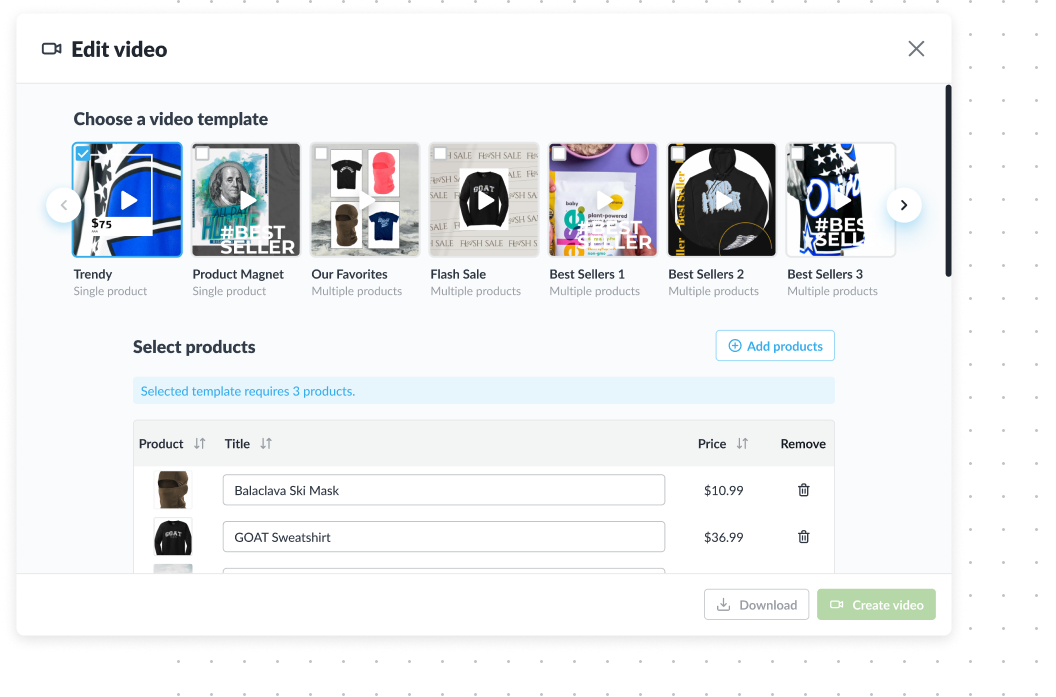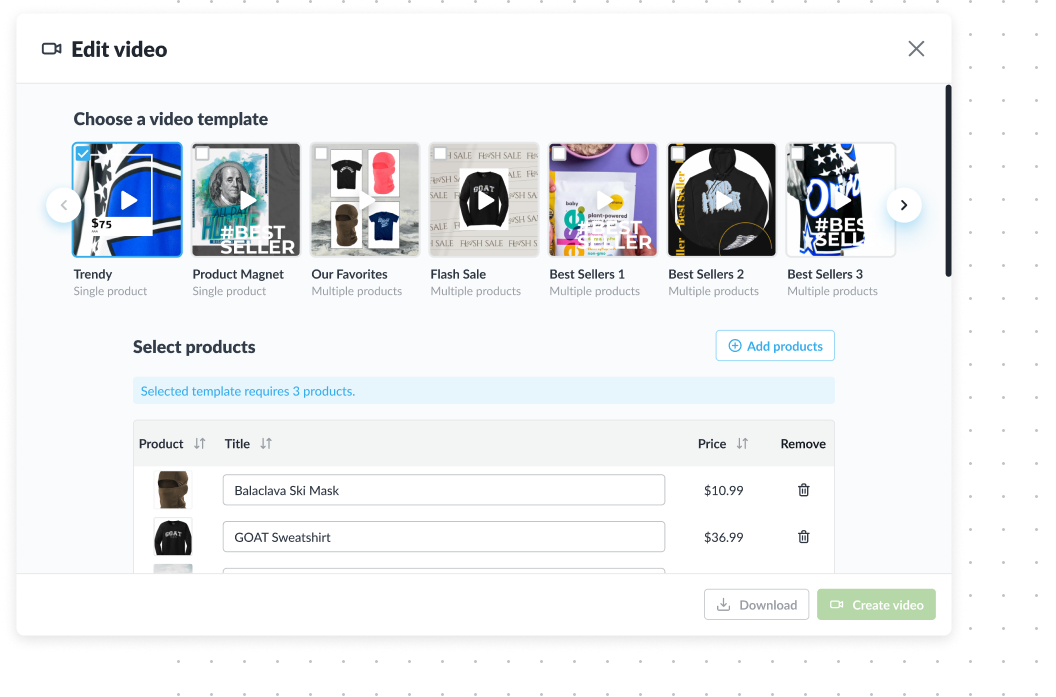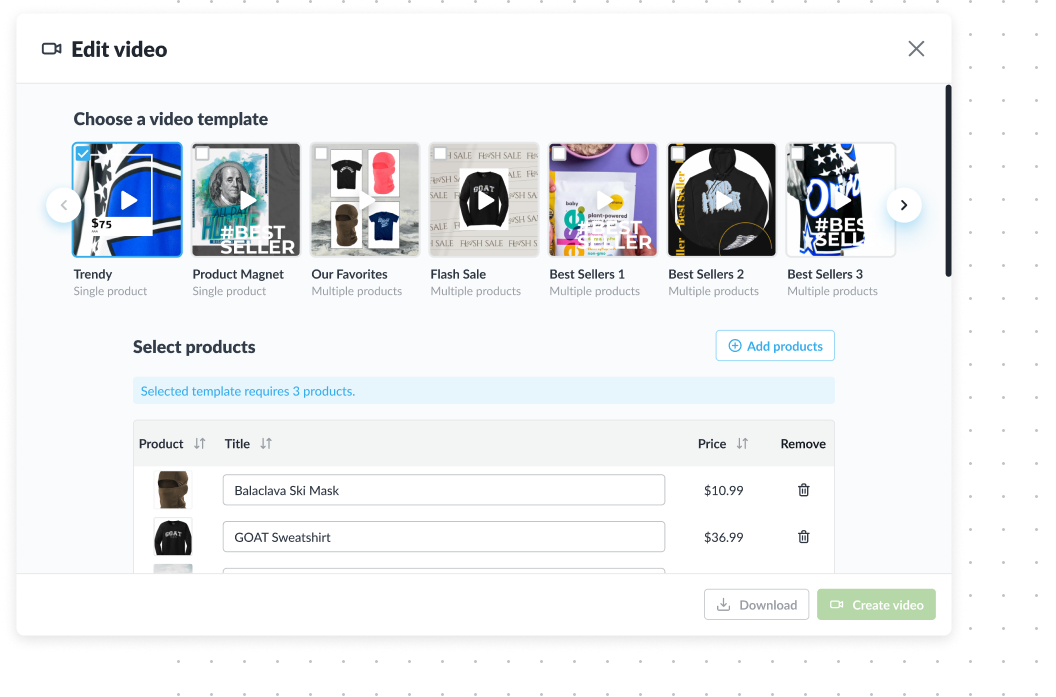 Manage Everything in One Place
AdScale is a single platform for managing all your ecommerce customer's ads across all platforms. You can create and manage the search, Performance Max, and Facebook and Instagram ads, all connected to first-party data, in one place. No more juggling between platforms and tools.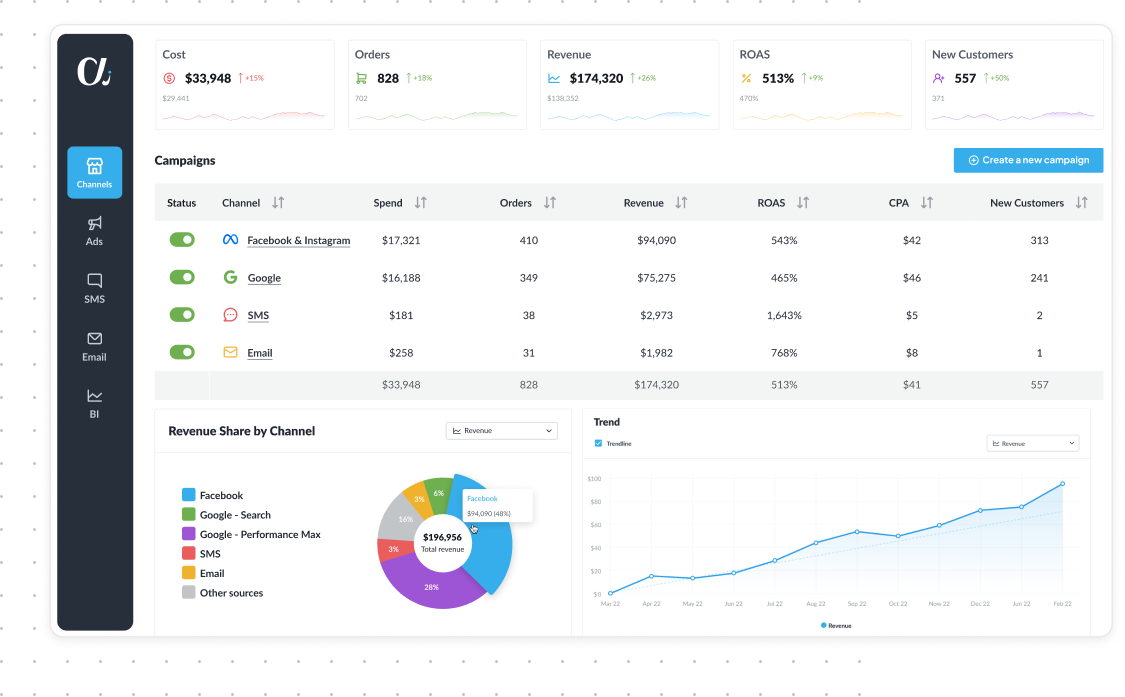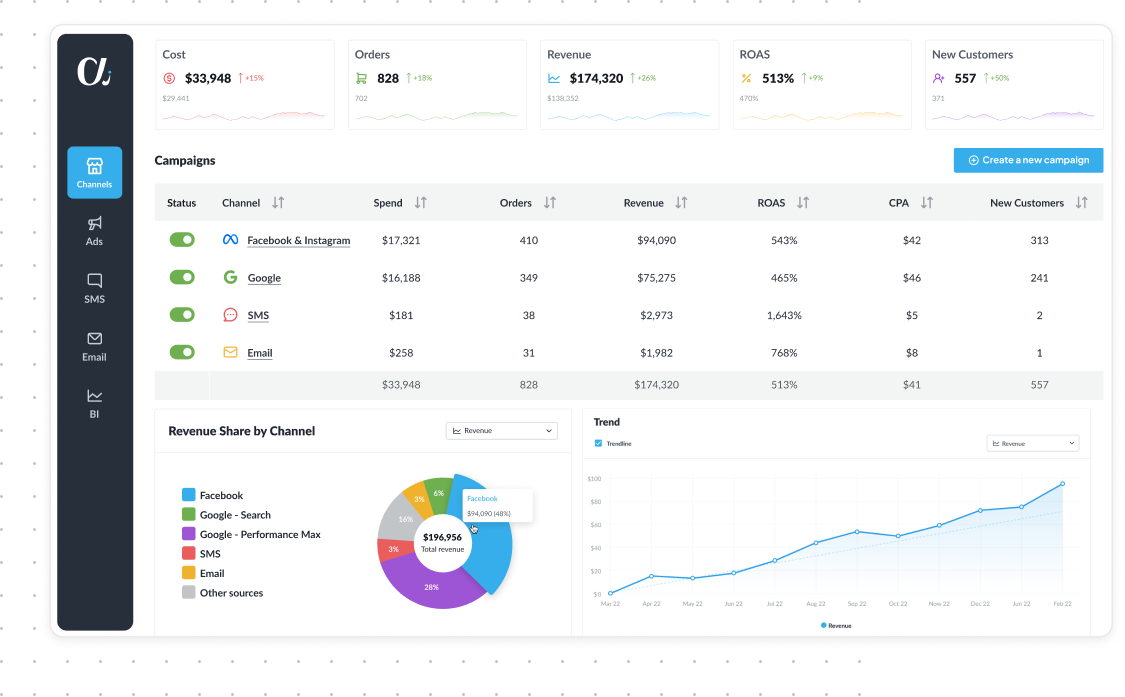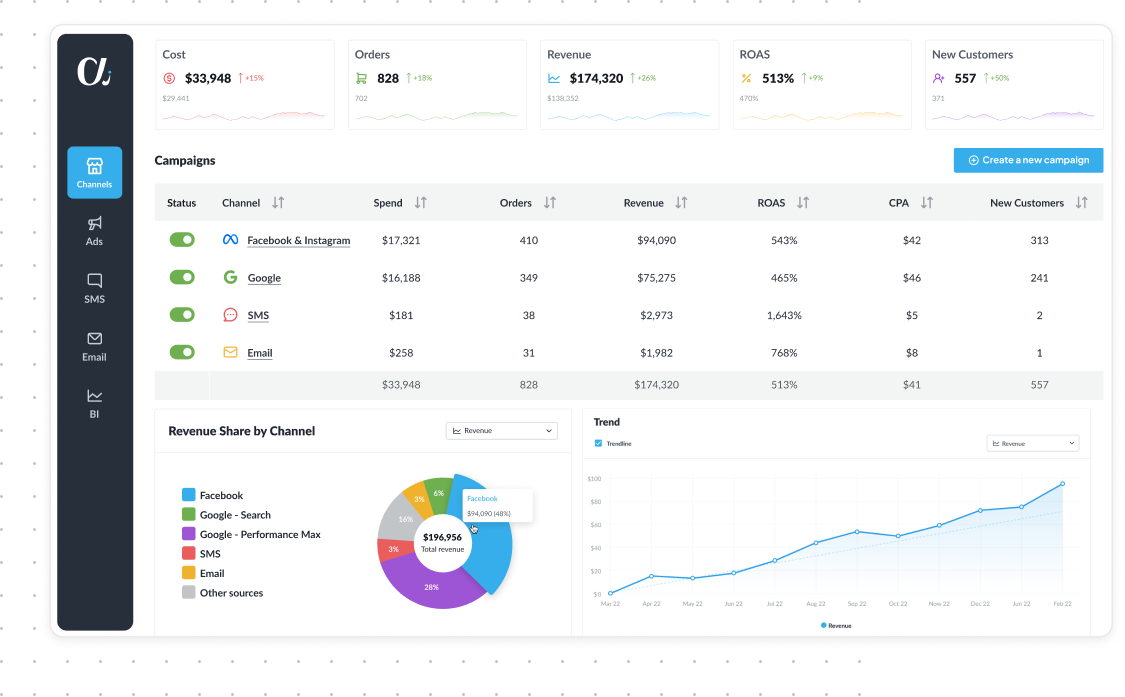 Supercharge Your Workflow
Marketing agencies rely on tools to make their workflows more efficient. AdScale for Agencies will supercharge your agency by providing your employees with an AI-first ad platform, that enables them to create smart campaigns, with AI-powered audience and product segmentation, speed up ad creation with Generative AI, and perform smart bid and budget optimization across platforms.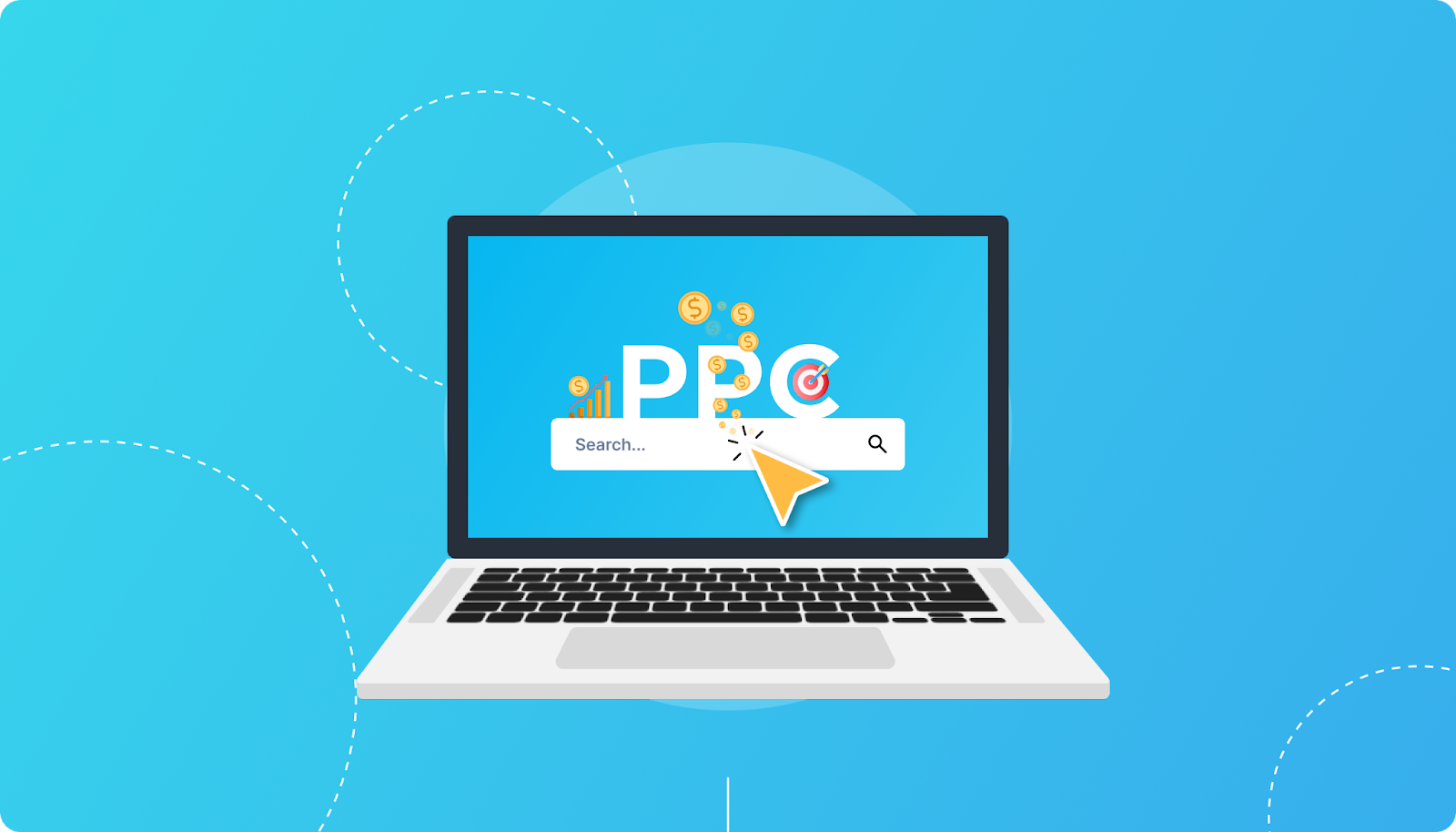 As an experienced ecommerce owner or manager, you know that the world of PPC advertising is constantly evolving. To stay ahead of the curve, it's important to stay up-to-date on