Boost ad performance with 24/7 AI-powered optimization
AI Optimizer
Get the most out of your ad spend across all channels with AdScale's AI Optimizer, utilizing historical performance, current market trends, and advanced prediction models.



Easily set your goals
Having clear goals is the first step to proper optimization. With AI Optimizer, you define your advertising goals and target return on advertising spend (ROAS), and AdScale automatically optimizes your advertising bids and budgets.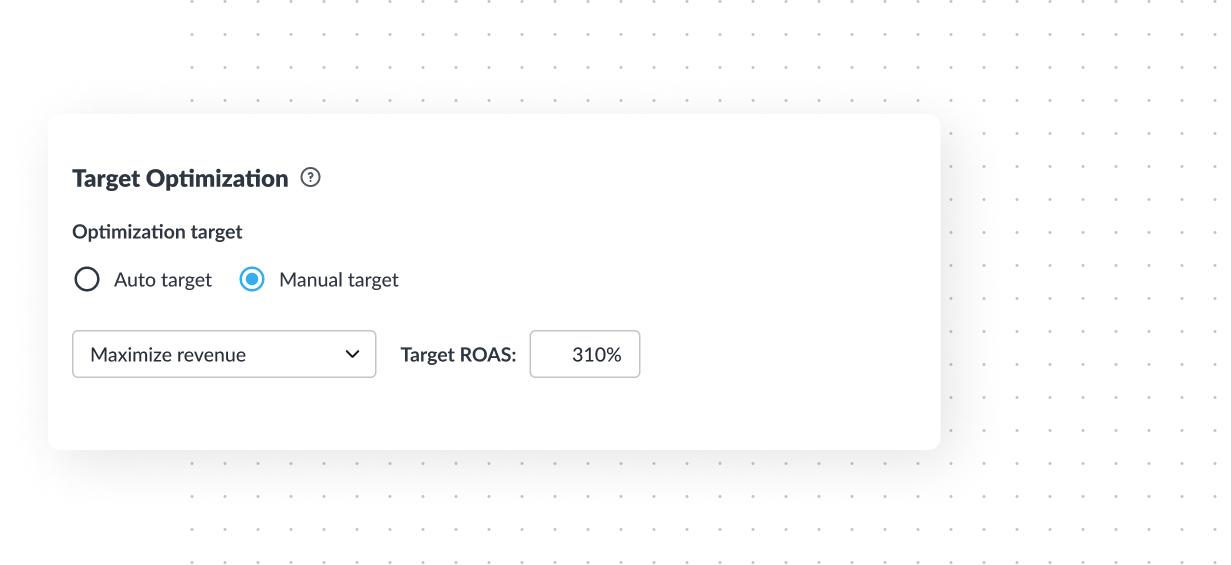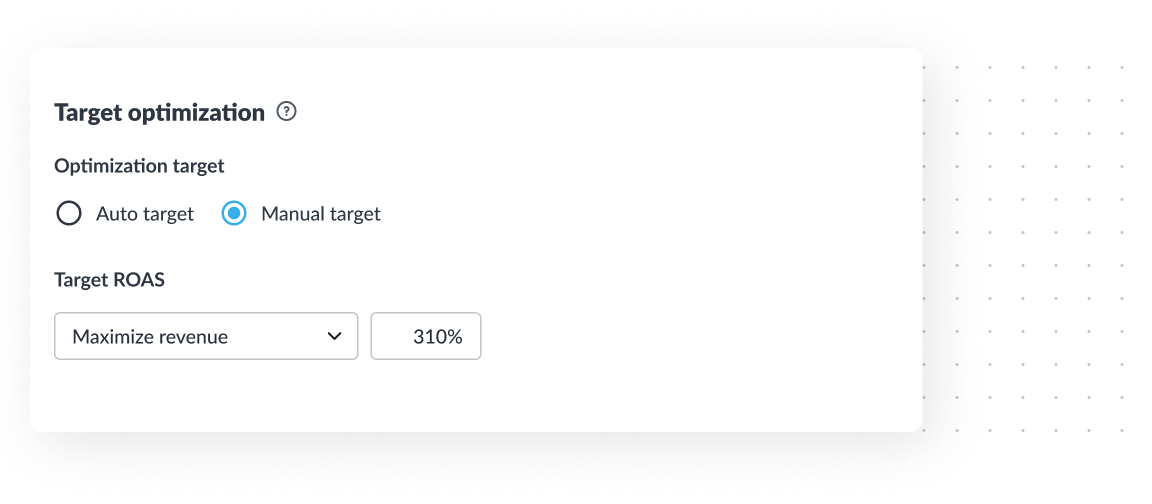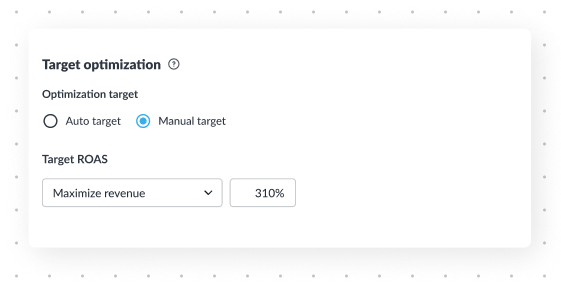 AI budget optimization
AdScale breaks the walled gardens of Google & Facebook to provide you with the industry's most advanced, fully automated, budget optimization module to maximize your ad performance across all channels.
AdScale utilizes three AI algorithms to predict campaign behavior and shift budgets between Google & Facebook in real-time, maximizing your advertising goals. It's all done automatically, so you don't have to worry about manual optimization.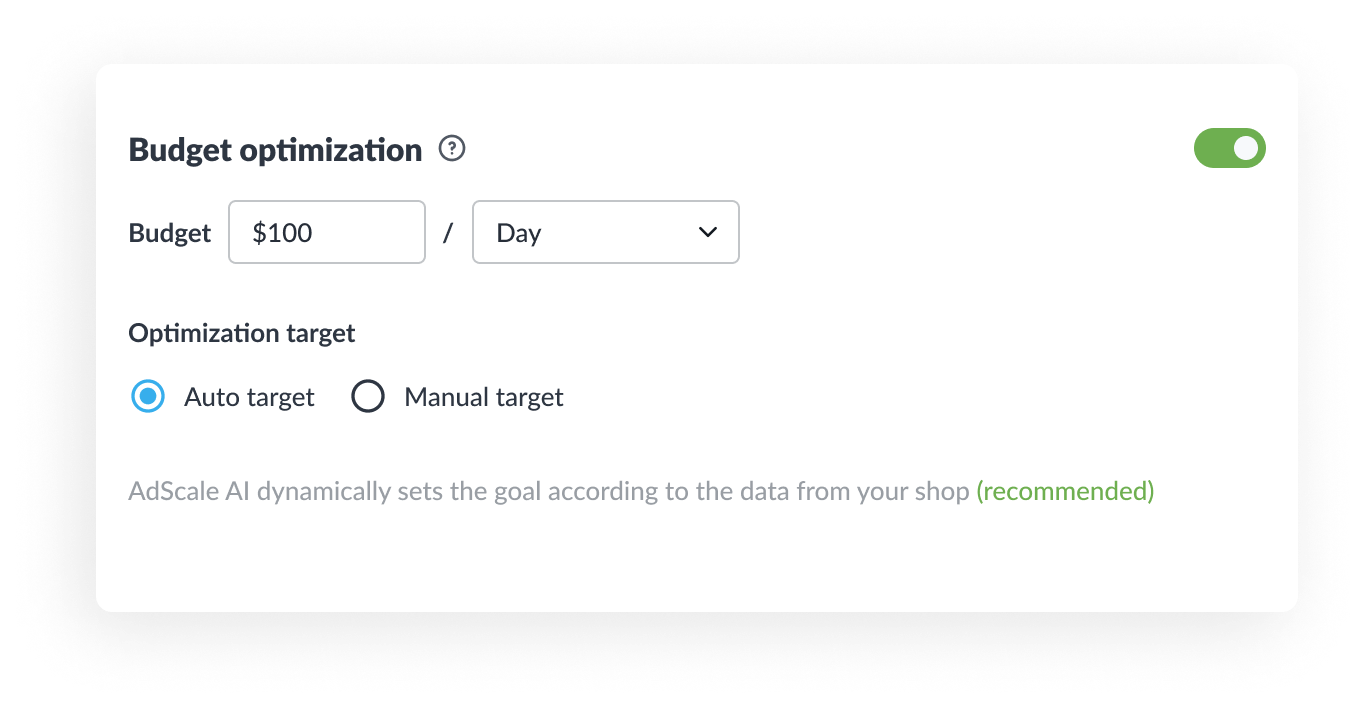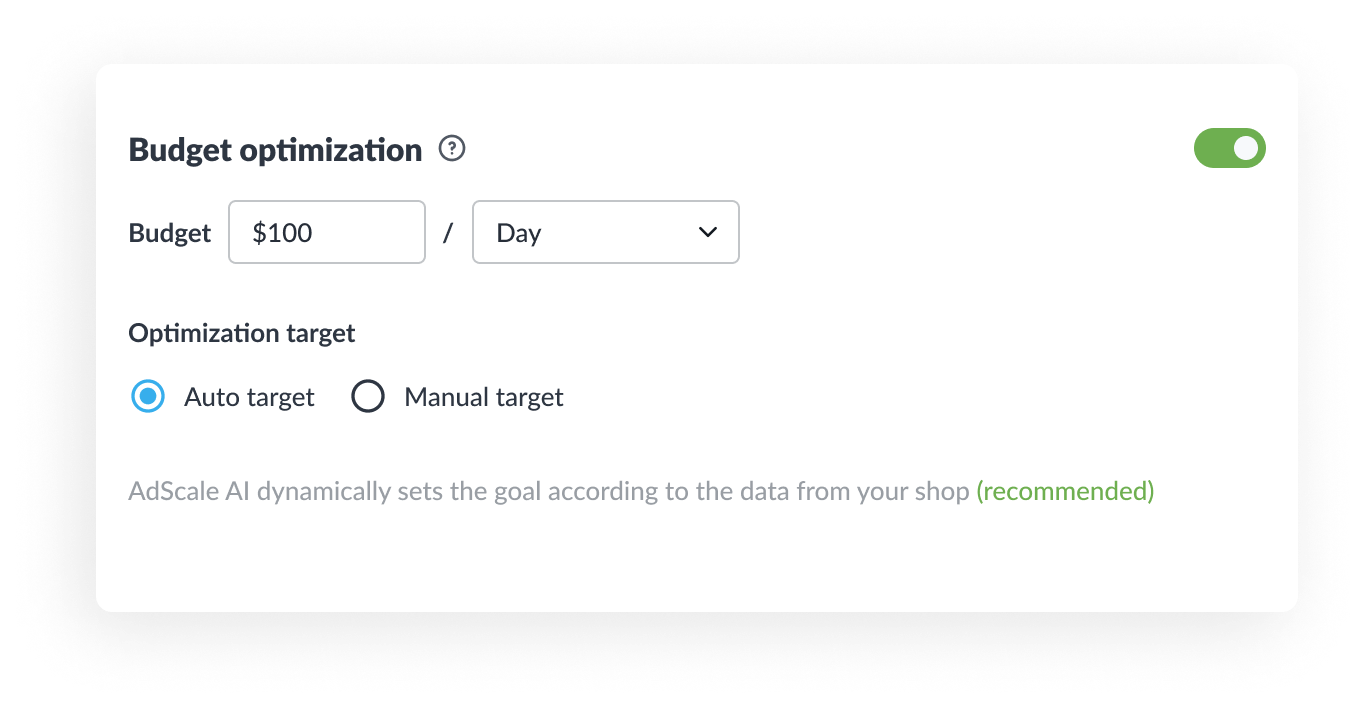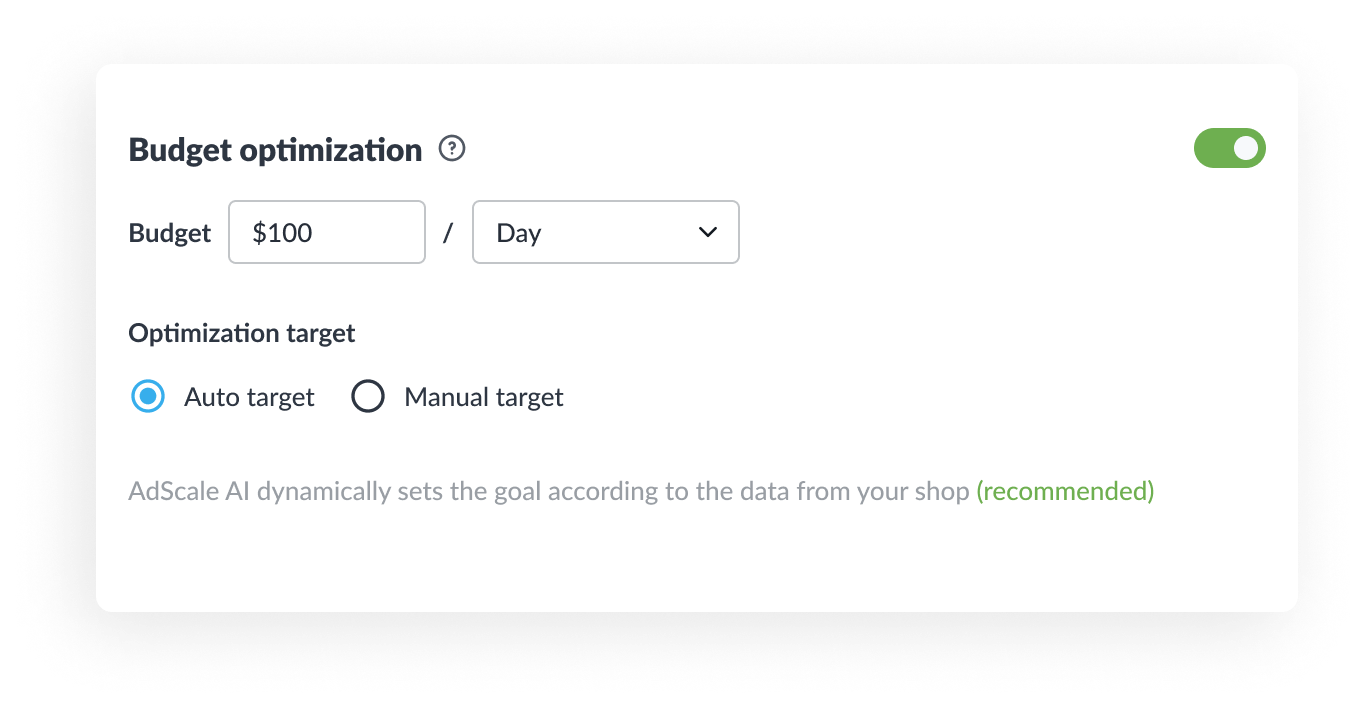 AI bid optimization
Bid optimization is a sophisticated process that normally requires daily monitoring and bid adjustments. AdScale's machine learning algorithms optimize your bids and maximize your revenue based on historical performance and real-time trends. Save time, and make your advertising more efficient with our automated bid optimizer.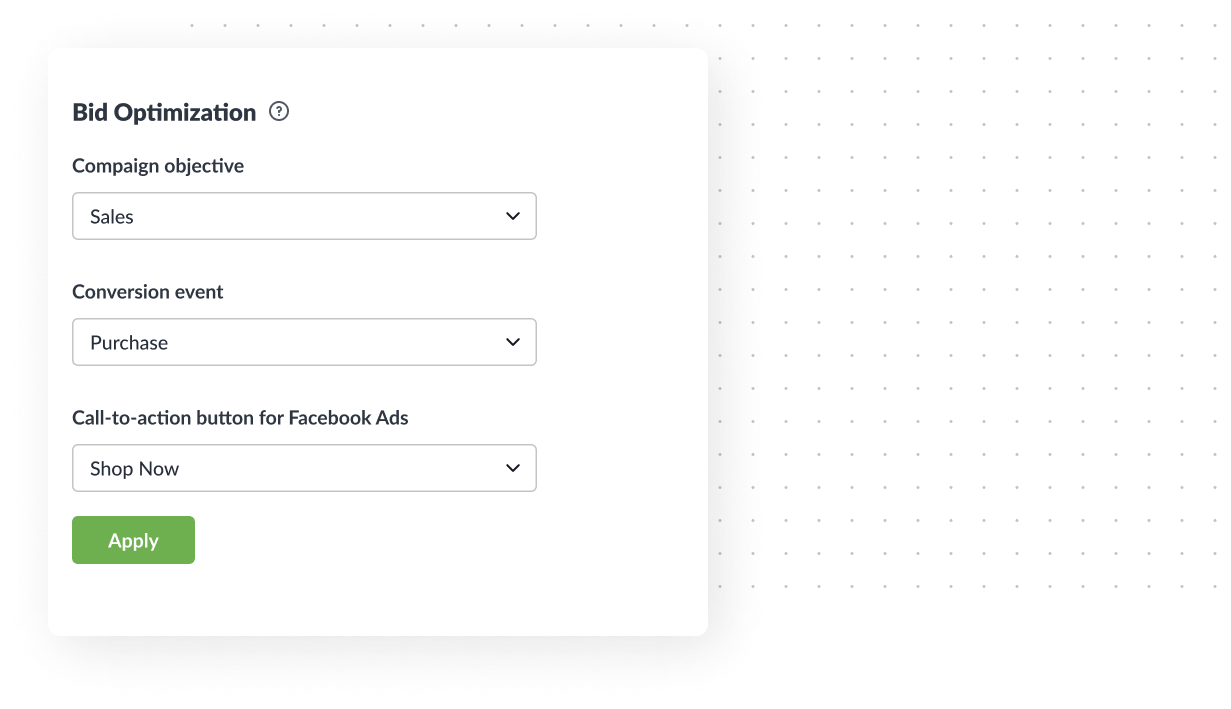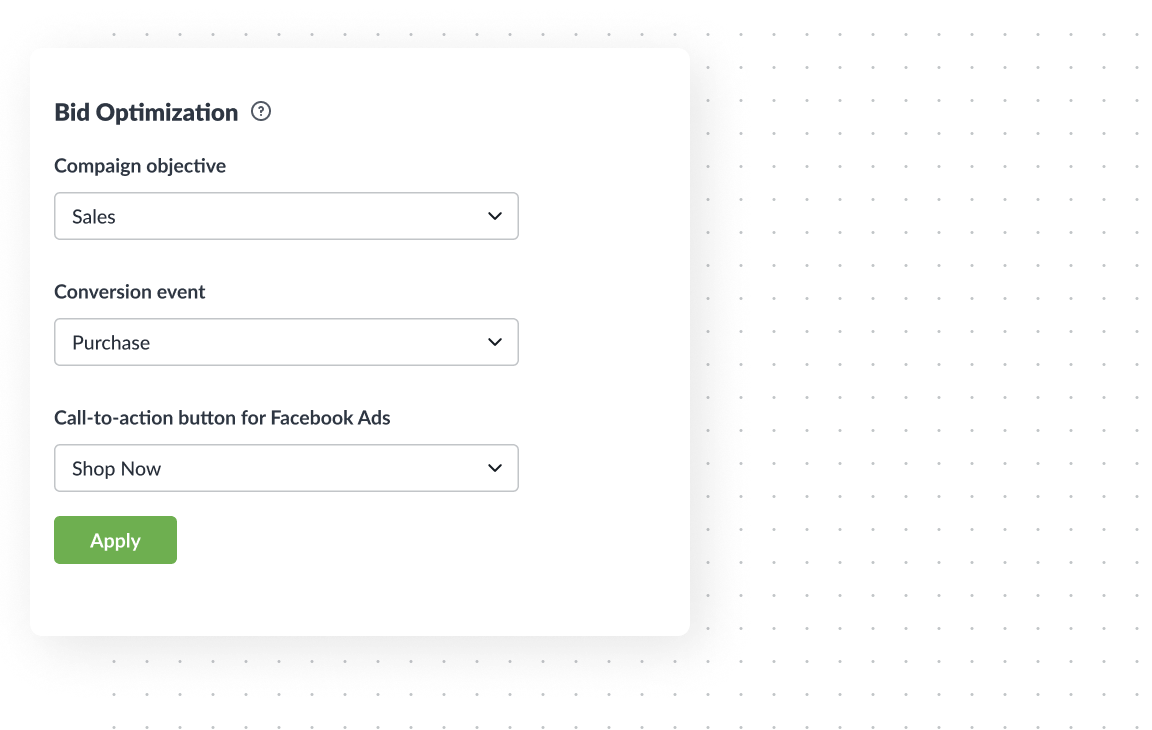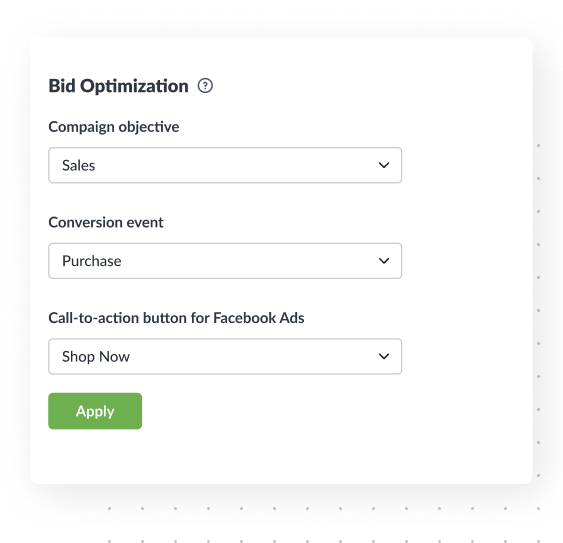 Actionable recommendations
Bid optimization consists of historical data analysis, real-time data monitoring, and modeling. Put simply, it's often too complicated to do it both manually and effectively. AdScale's bid optimization module runs 24/7 to optimize your bid settings based on your past ad performance, as well as real-time trends.



24/7 care for your advertising spend
AdScale is like a group of campaign optimization experts that provides complete care for your ad campaigns and our platform never sleeps. With AdScale, you get a comprehensive solution for ad optimization, so you can rest assured that your budget is managed precisely.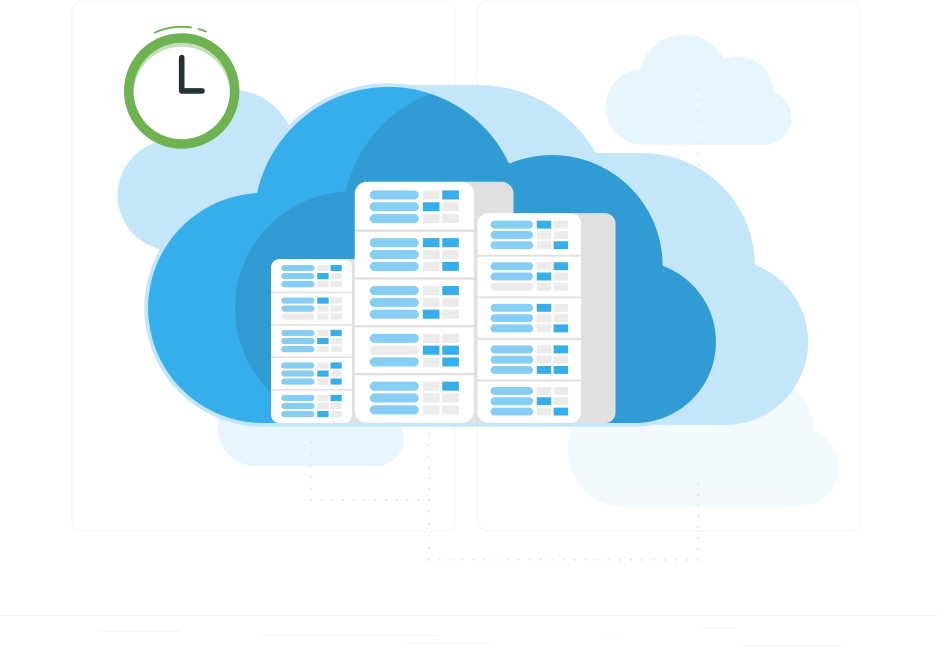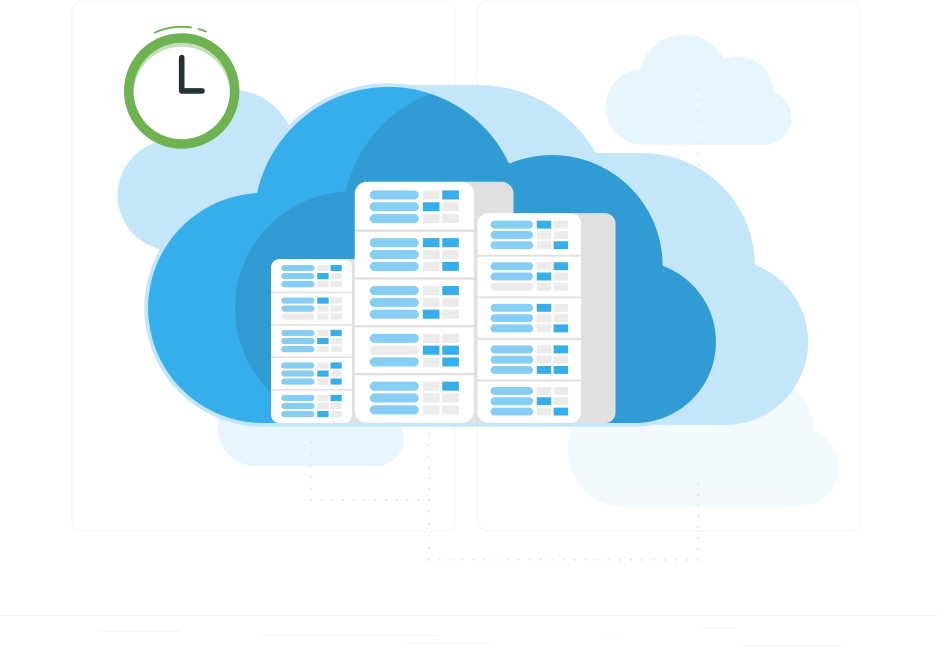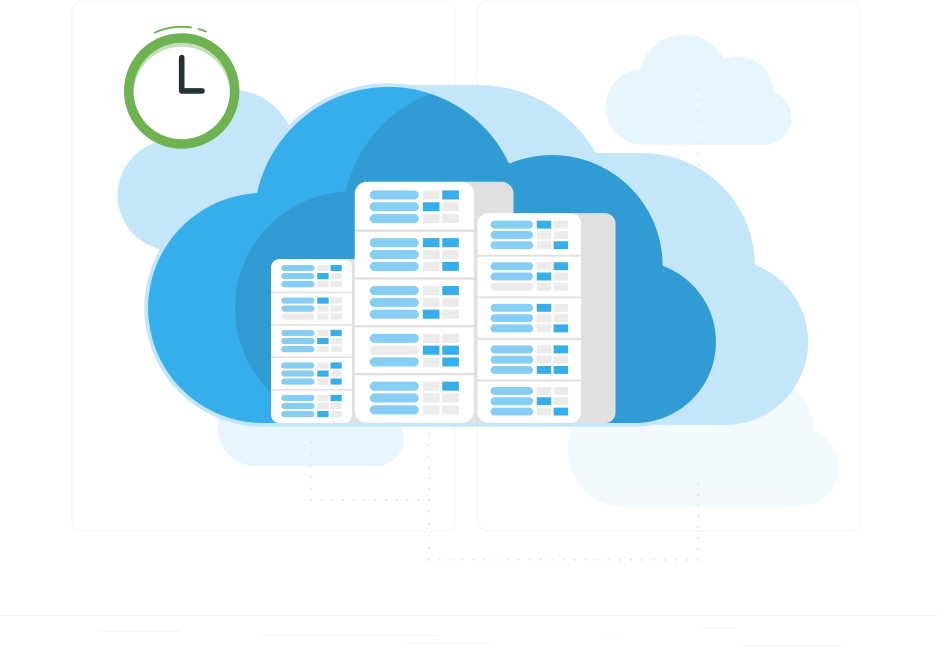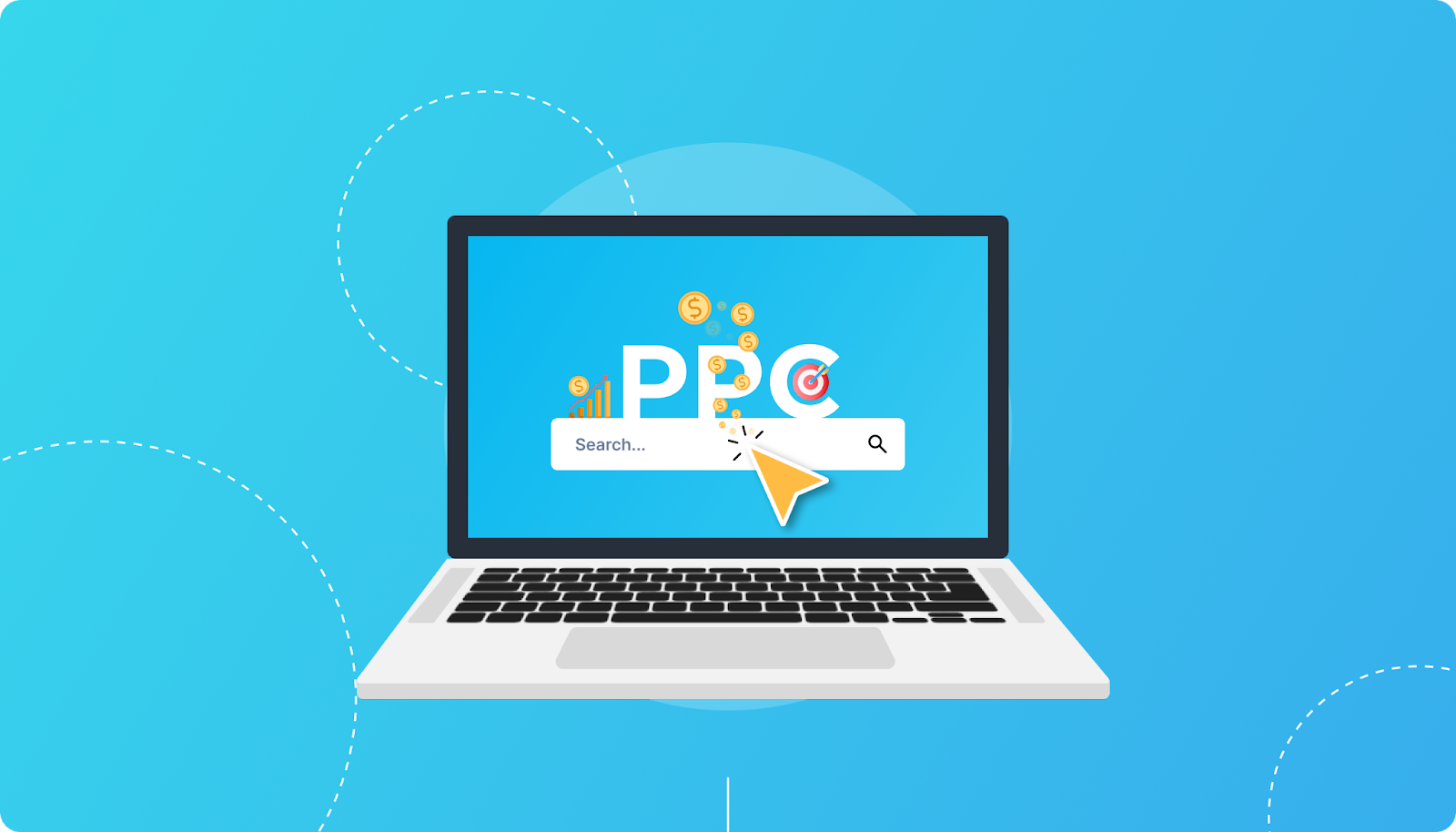 As an experienced ecommerce owner or manager, you know that the world of PPC advertising is constantly evolving. To stay ahead of the curve, it's important to stay up-to-date on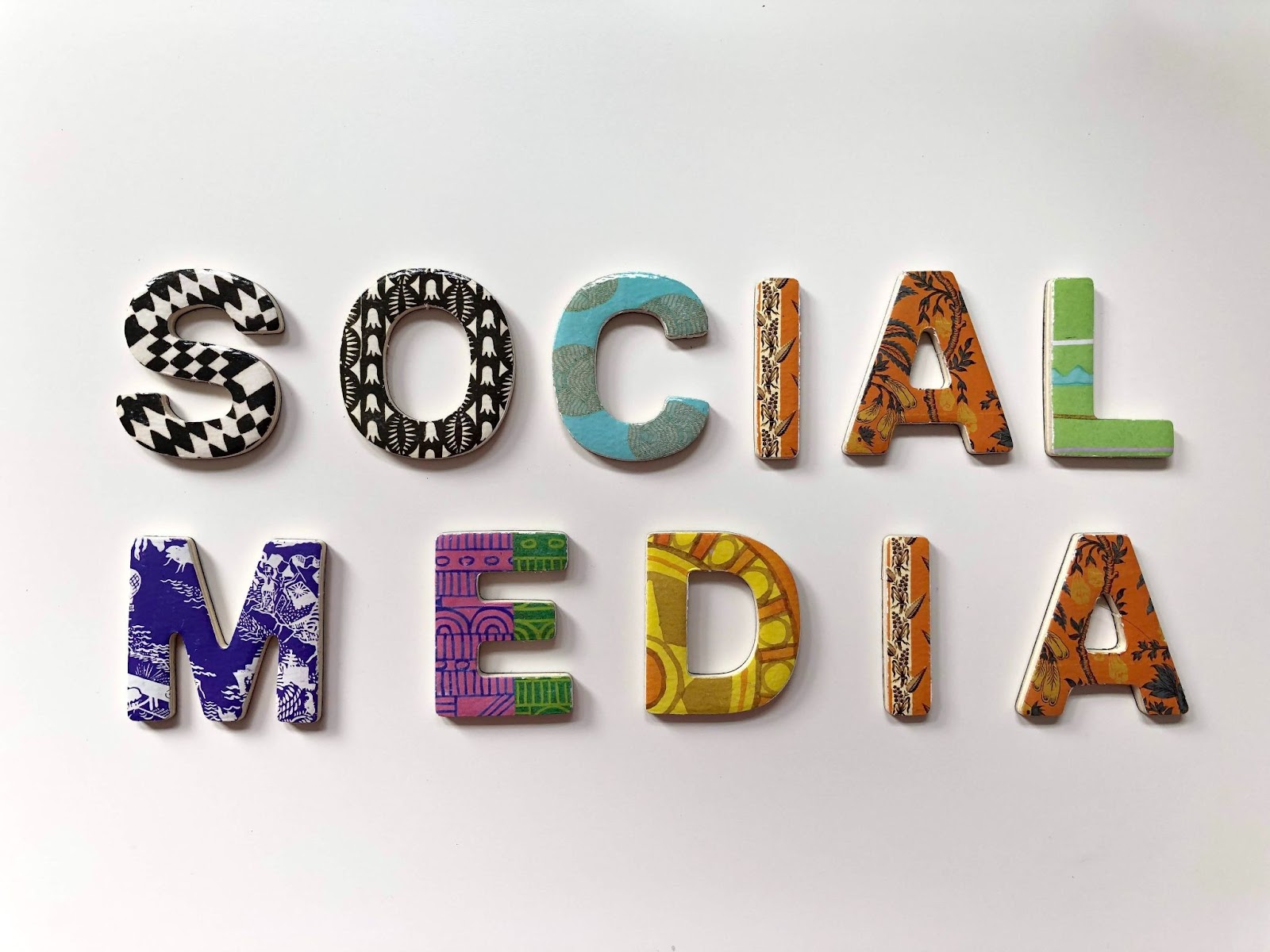 Social media dashboard tools are what you need to monitor any kind of campaign or progress for, well, you guessed it, social media. Trusted social media marketing agency can confirm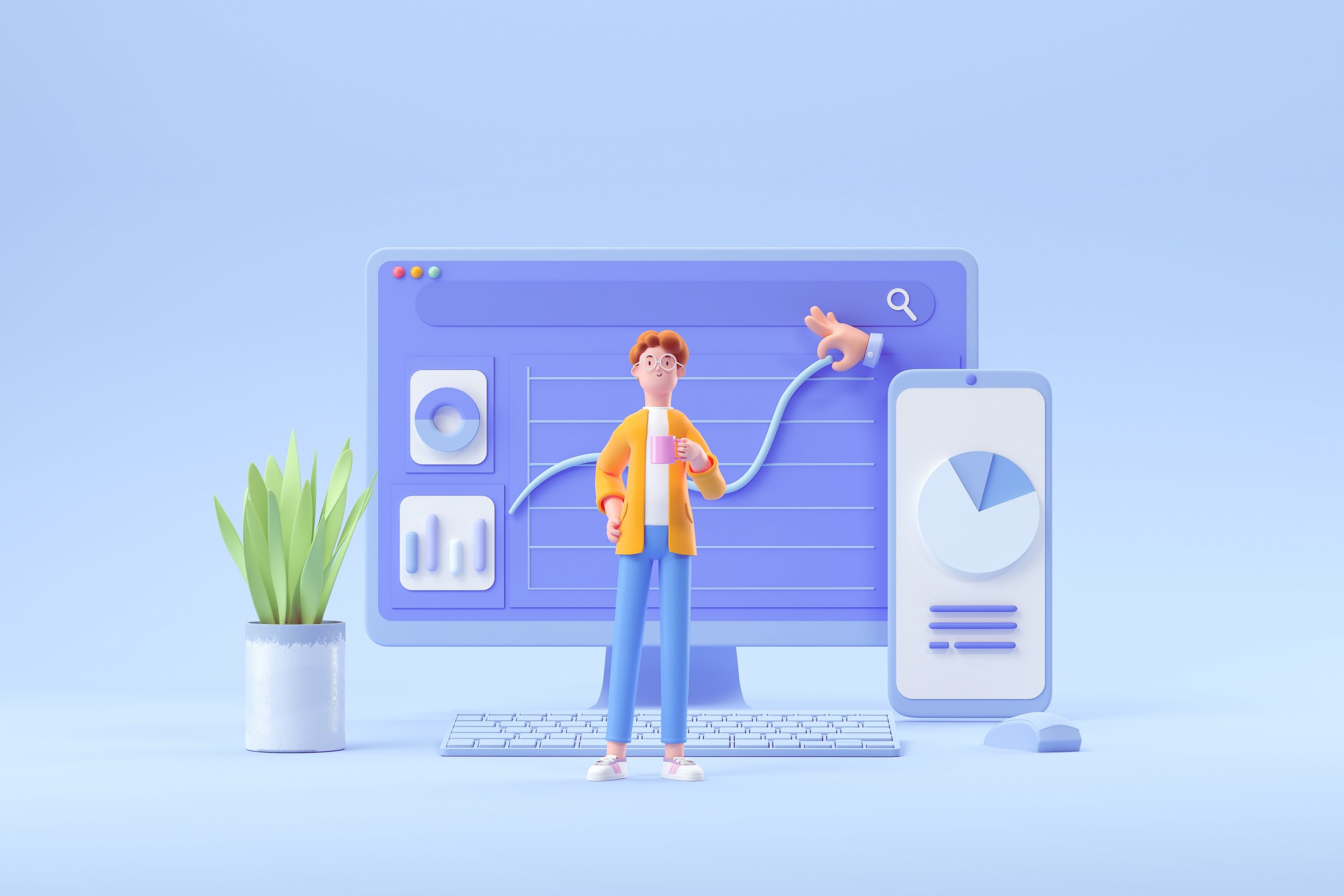 When it comes to marketing, there's no room for guesswork. Every eCommerce merchant needs marketing analytics tools that keep track of website visits, product reviews, conversions, paid marketing campaigns, and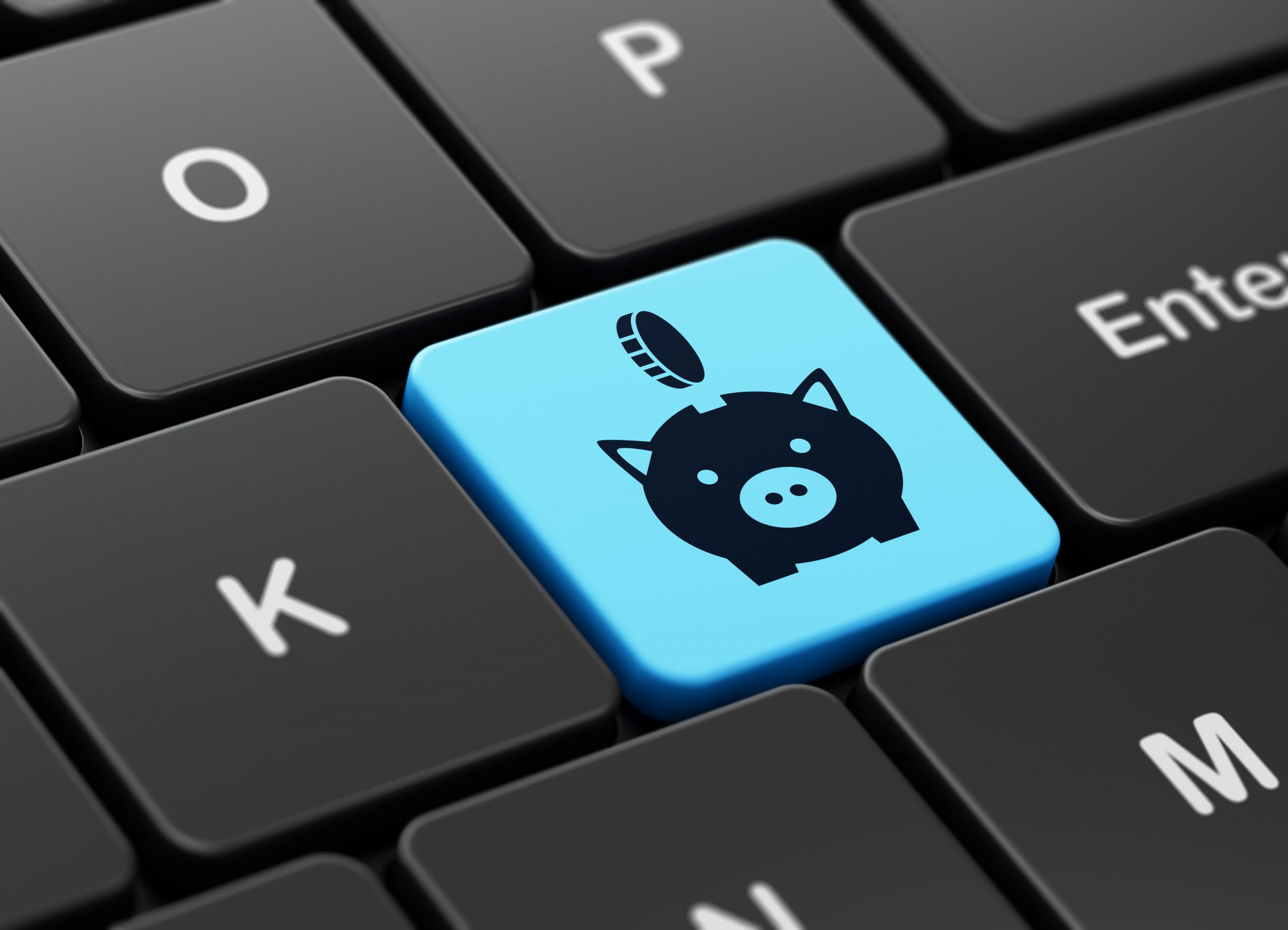 E-commerce price monitoring software is a technology that allows merchants and businesses to keep track of competitive price changes. It allows you to get up-to-date information on your rivals' input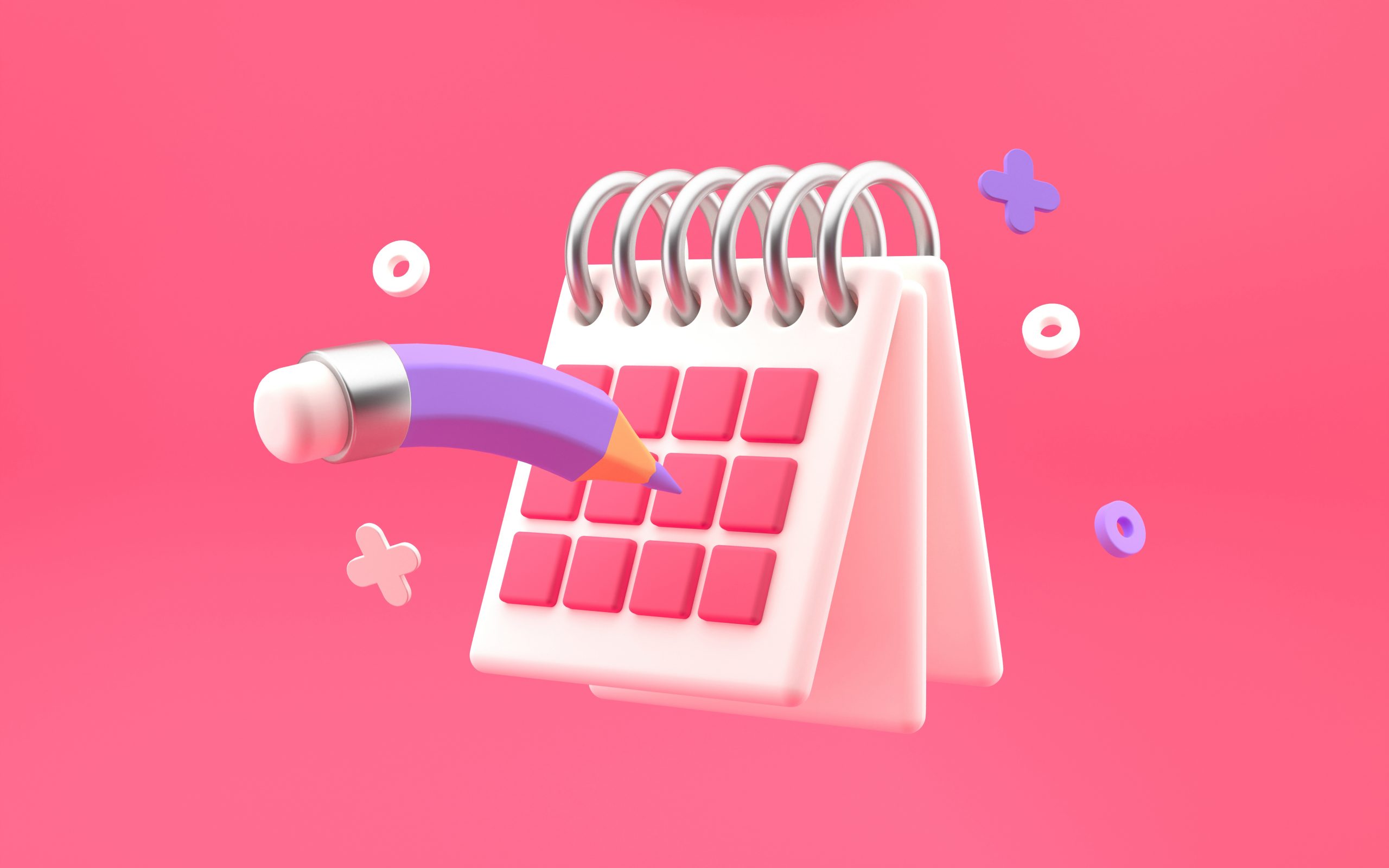 Any eCommerce business field, retail or wholesale, should synchronize its marketing campaigns with official or traditional holidays to cope with the demand of its customers and boost sales. An eCommerce