Leverage the power of your store's data to improve customer acquisition
BI Analytics
Harness the power of your store's data for better user acquisition and smarter business decisions with AdScale's BI tools and dashboards.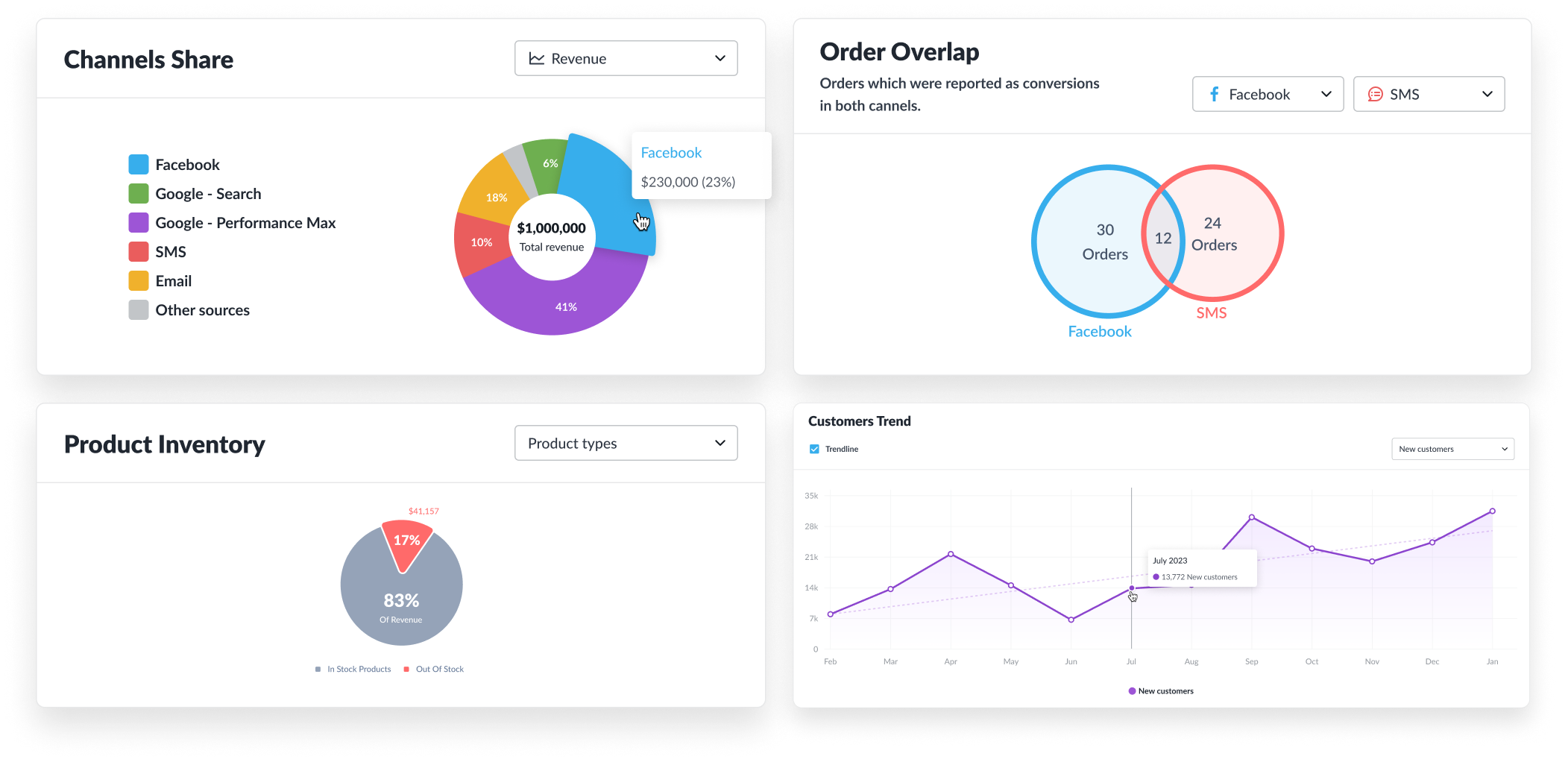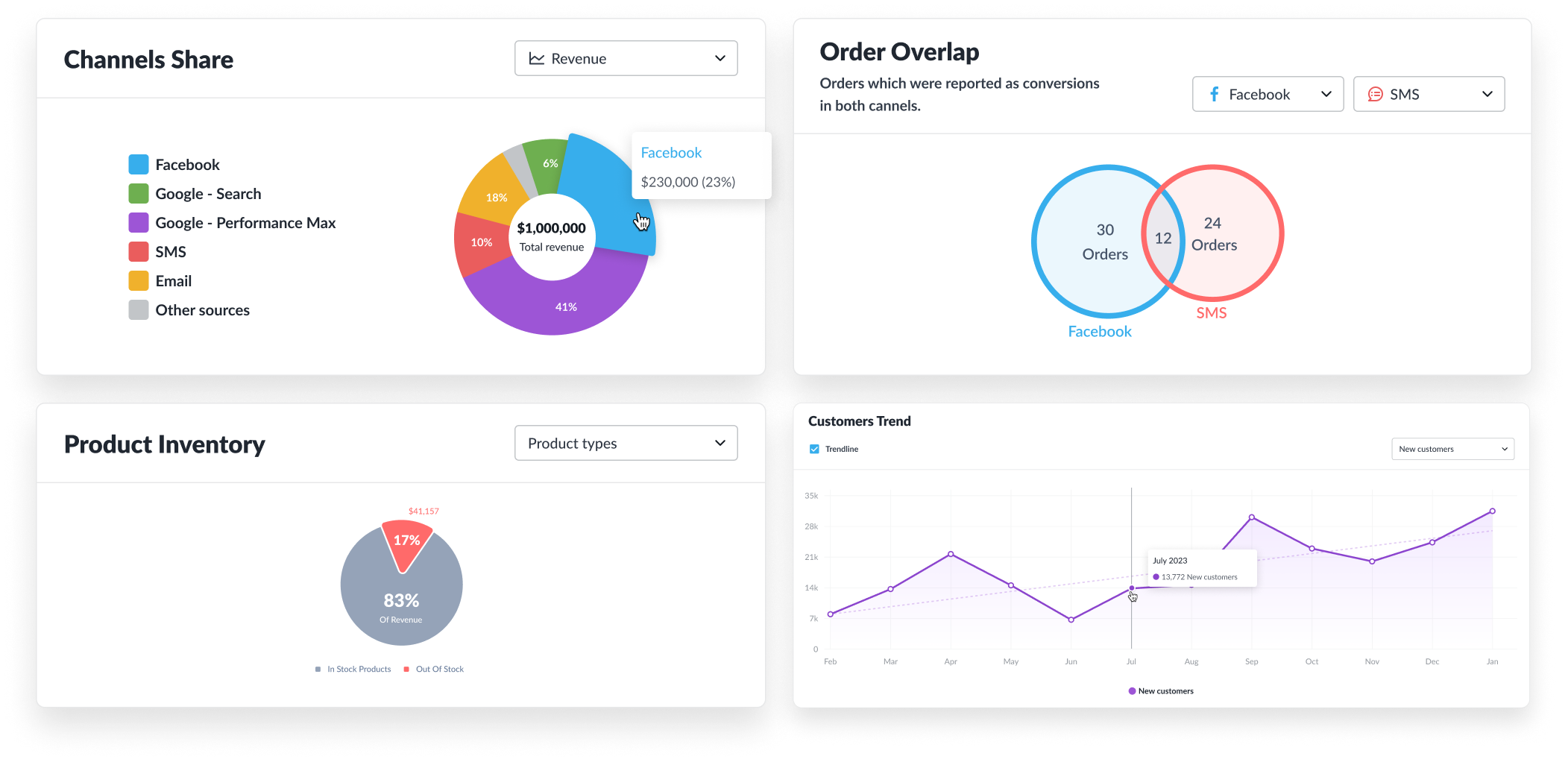 Key performance indicators
Get a powerful snapshot of your primary business indicators that tells you how well your business is performing, and helps you identify strengths and weaknesses, like your best performing products, and purchase frequencies compared to the industry standards. More specifically, it helps you see your most urgent business issues, like out of stock products, and mismatched new to existing customer ratios, that should be addressed.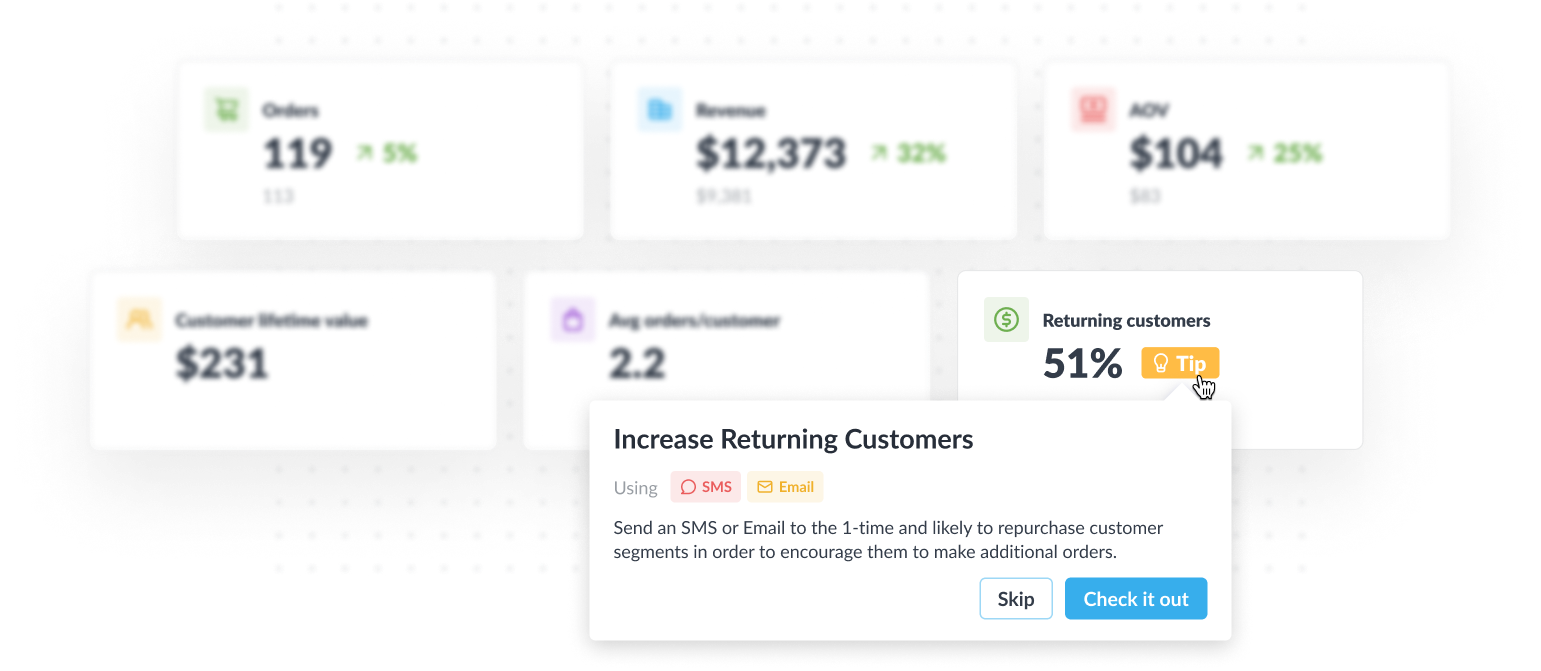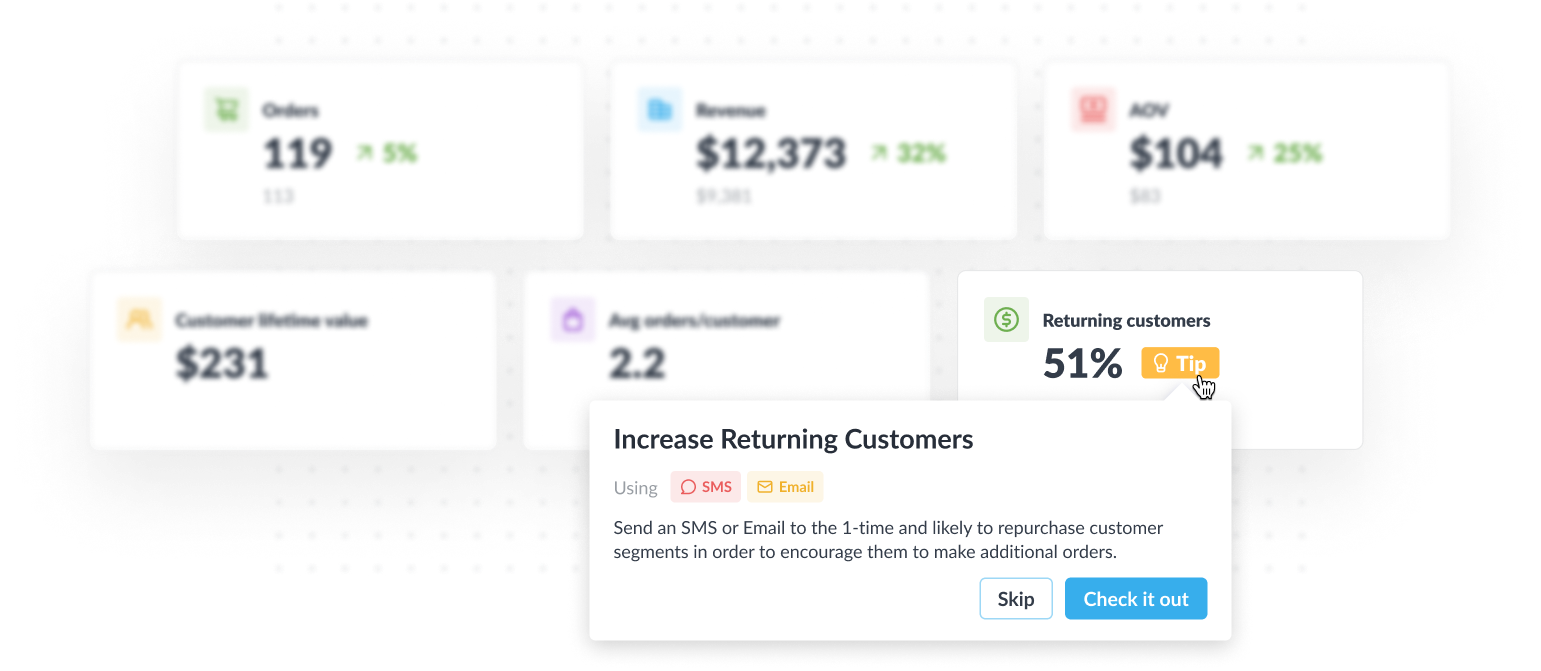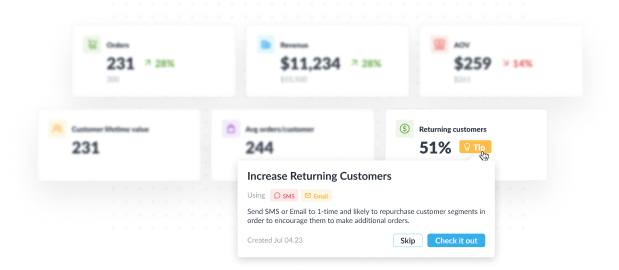 Customer insights
Analyze customer data by gaining valuable insights into your customer behaviors, buying patterns, and trends. Discover new customer- and repeat customer trends, evaluate the value of each customer, and leverage that information to optimize your marketing efforts and decision making.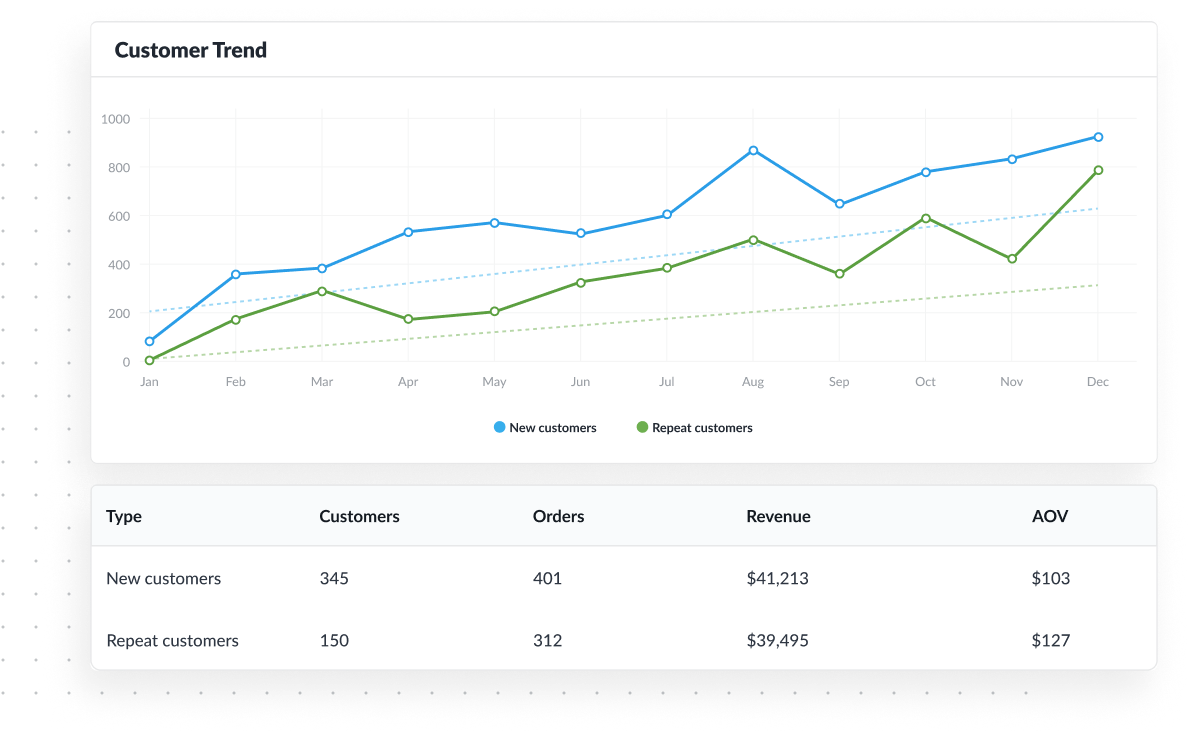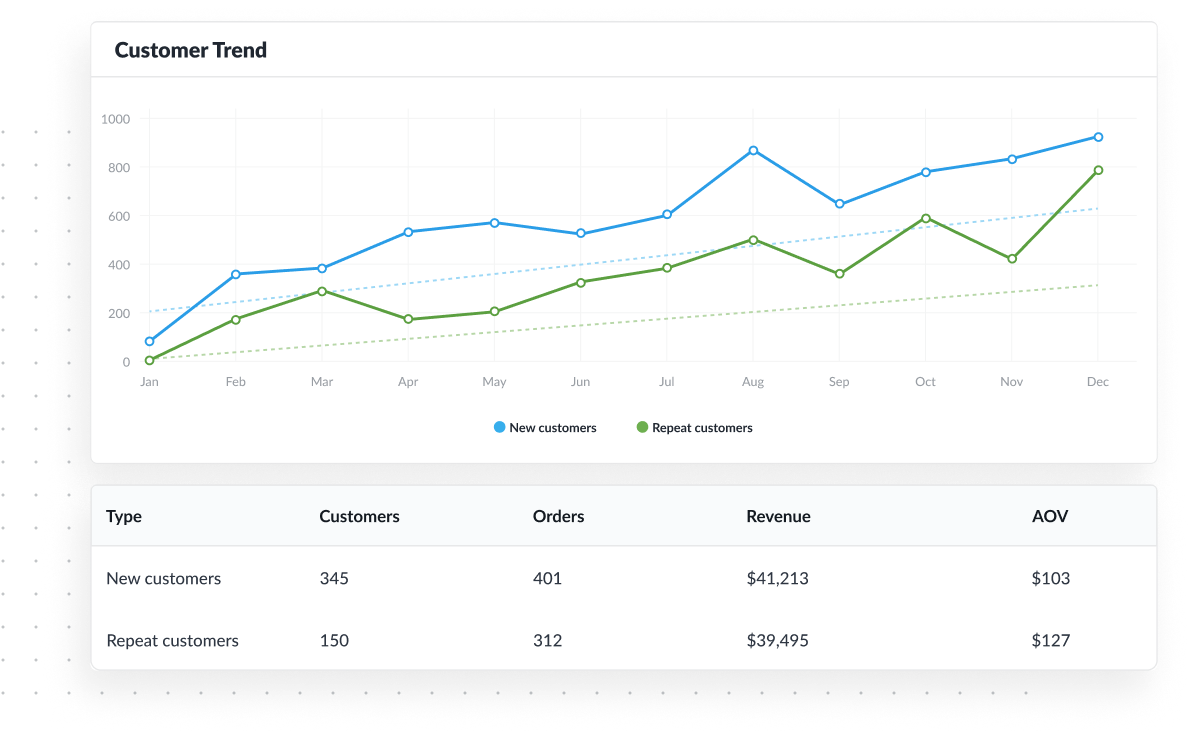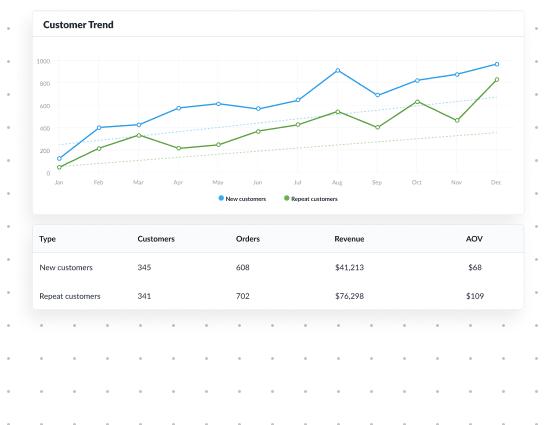 Cross-selling & Product analysis
Identify which product categories and items are most frequently bought together to create a cross-selling strategy. Pinpoint the top products that new customers purchase, and use that information to grow your business.
The insights that you gain will help you understand which product categories are trendy by location, and may impact how you market to people close to each other. Use this data to improve predictive analytics, marketing campaigns, and customer service, so your business thrives!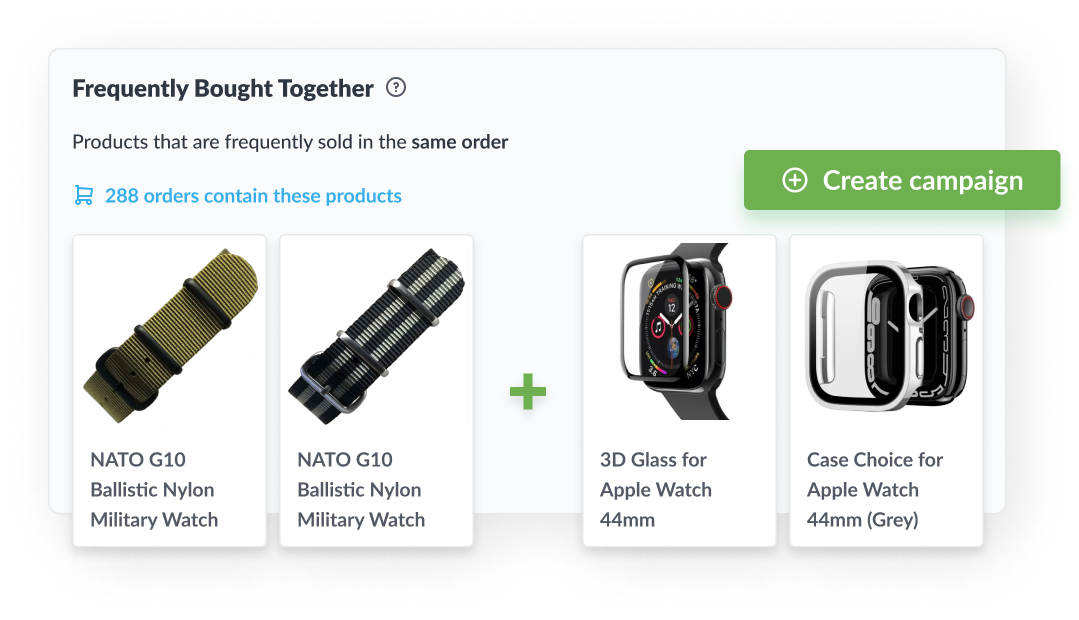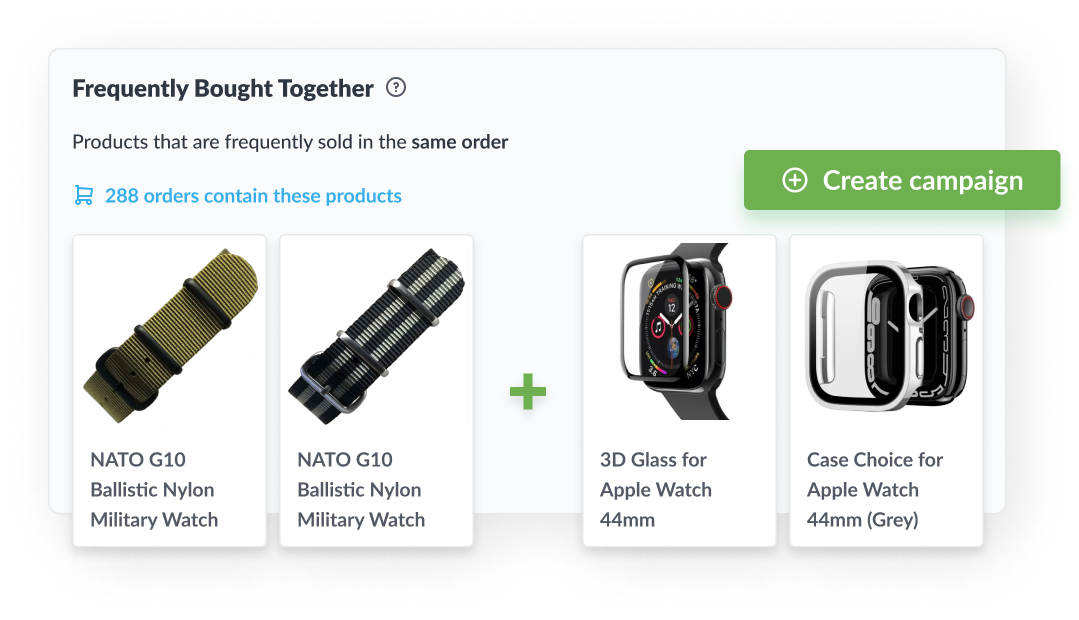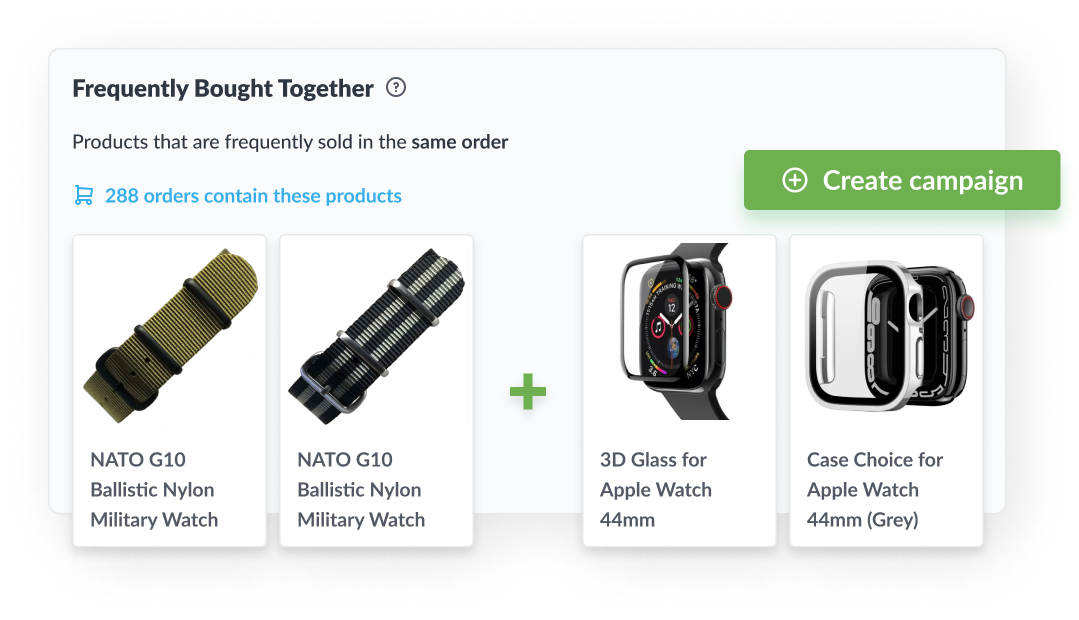 Trend analysis
Stay ahead of the market and turn early signals into increased revenue. Identify trends in time to take advantage of the opportunity, and make strategic decisions before the competition does.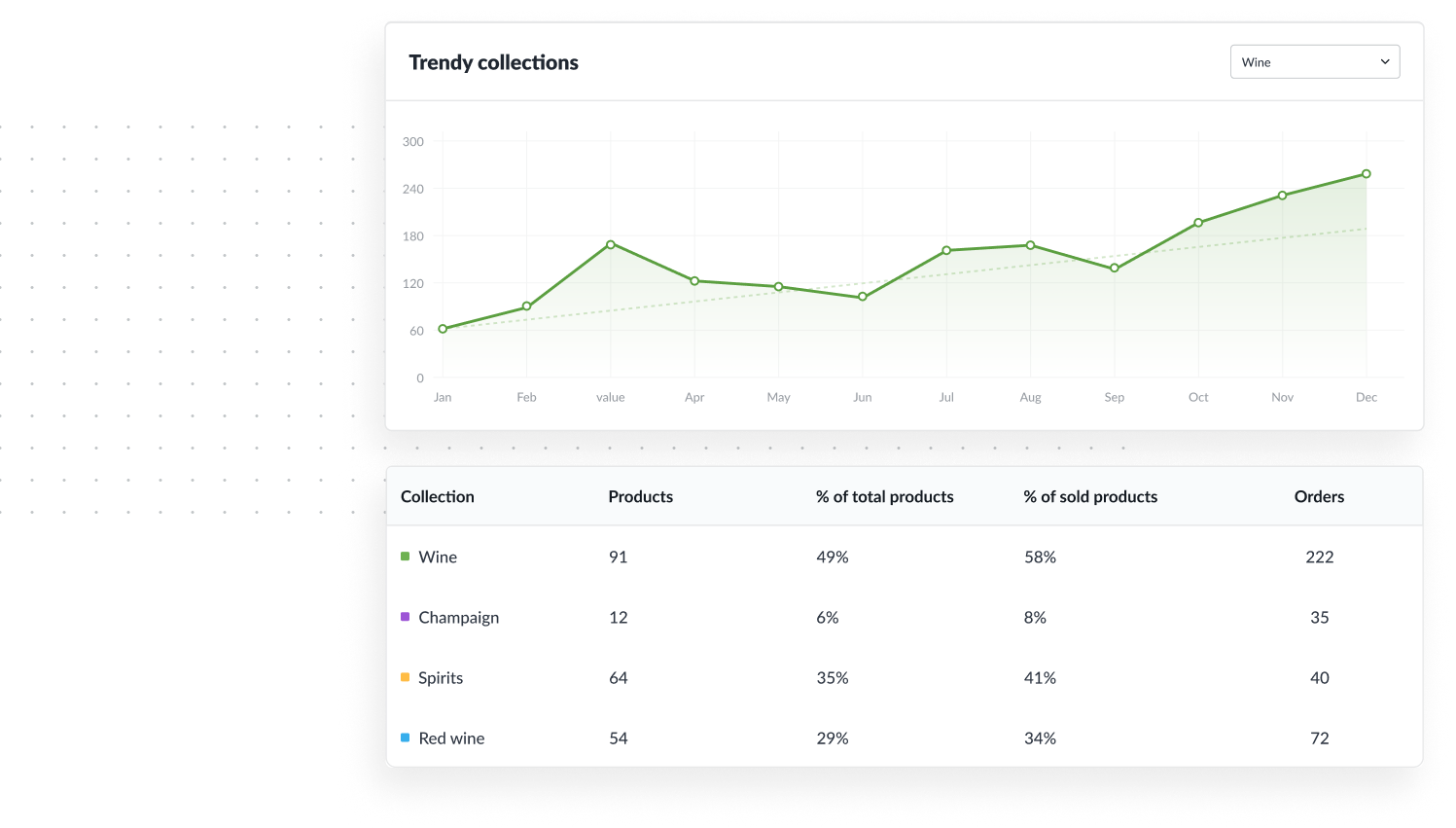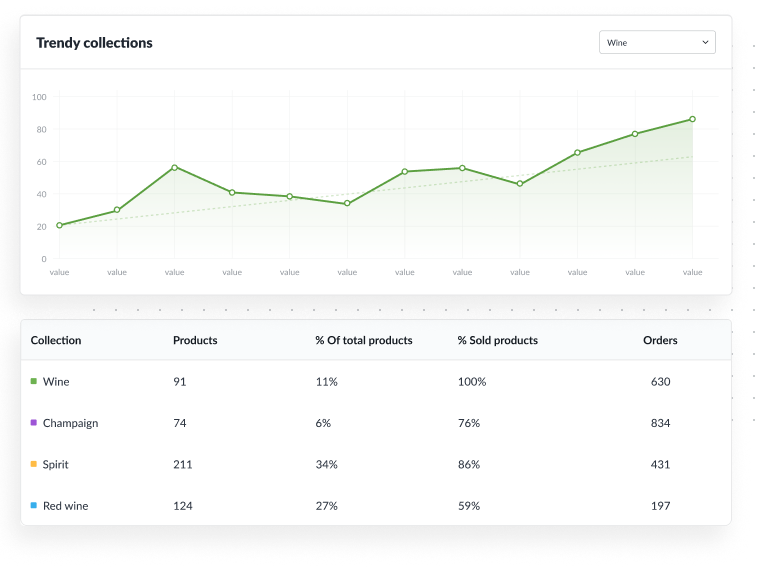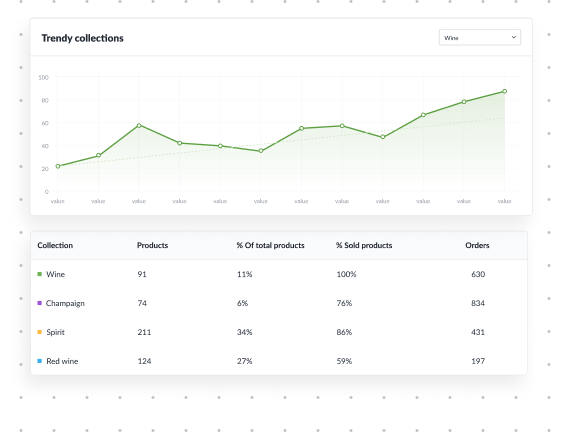 Audience segmentation
AdScale allows you to create customer & audience segments based on their behavior and to target them in your acquisition and retention campaigns. This helps you show the most relevant ads to the right customers when they are most likely to convert. Learn more about AI Segments (Shortcut to segments page)
Learn more about segmentation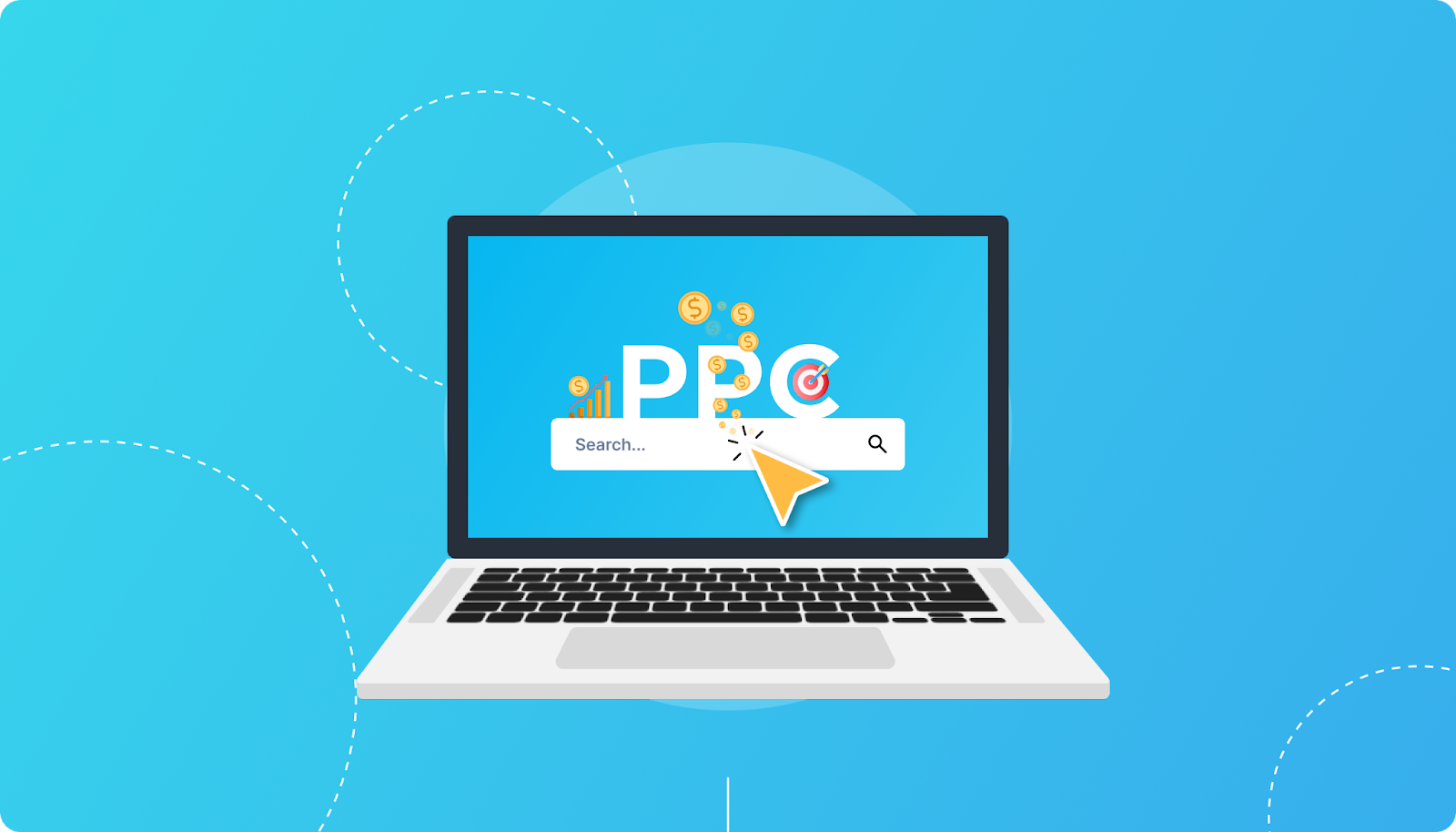 As an experienced ecommerce owner or manager, you know that the world of PPC advertising is constantly evolving. To stay ahead of the curve, it's important to stay up-to-date on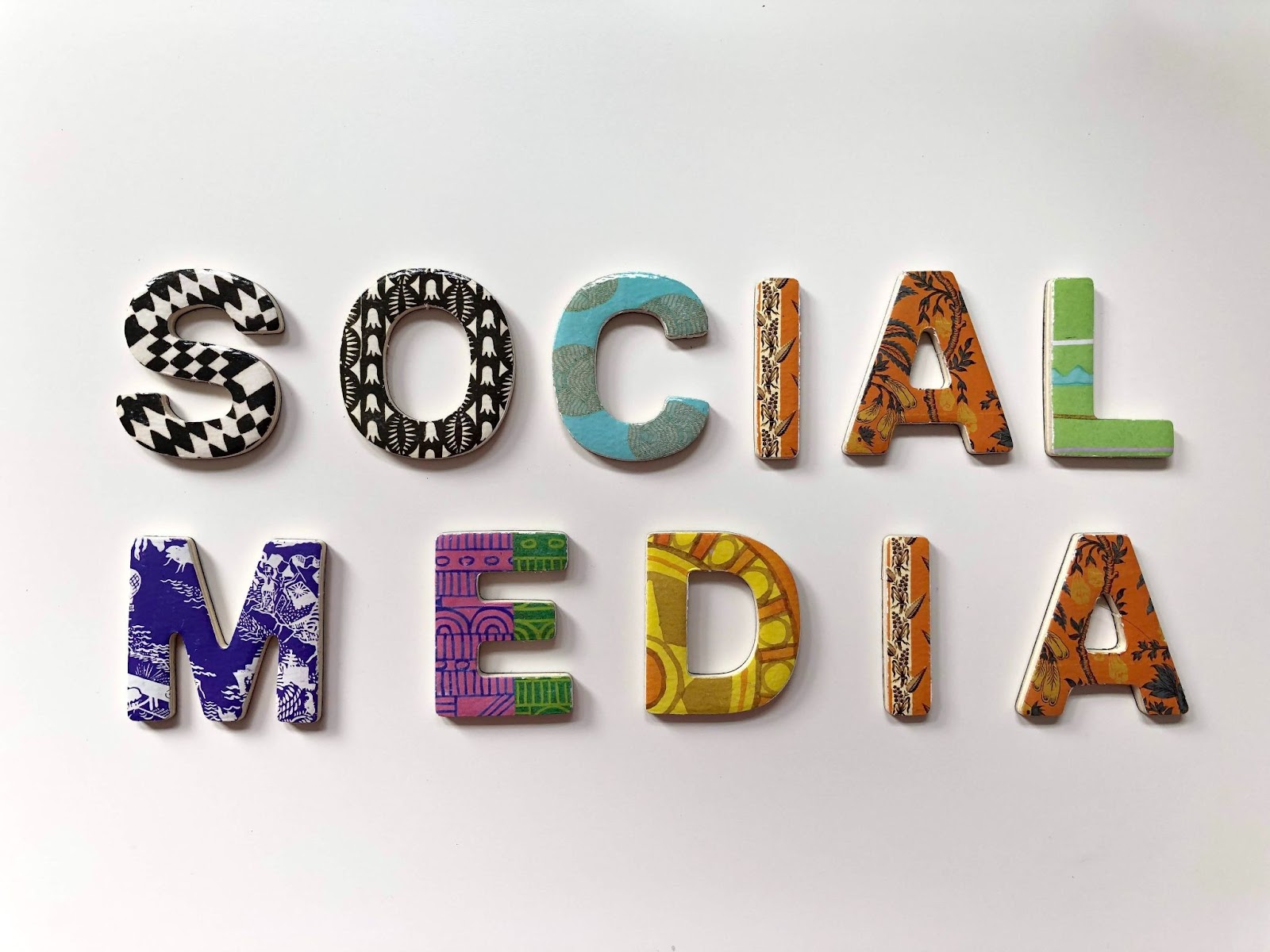 Social media dashboard tools are what you need to monitor any kind of campaign or progress for, well, you guessed it, social media. Trusted social media marketing agency can confirm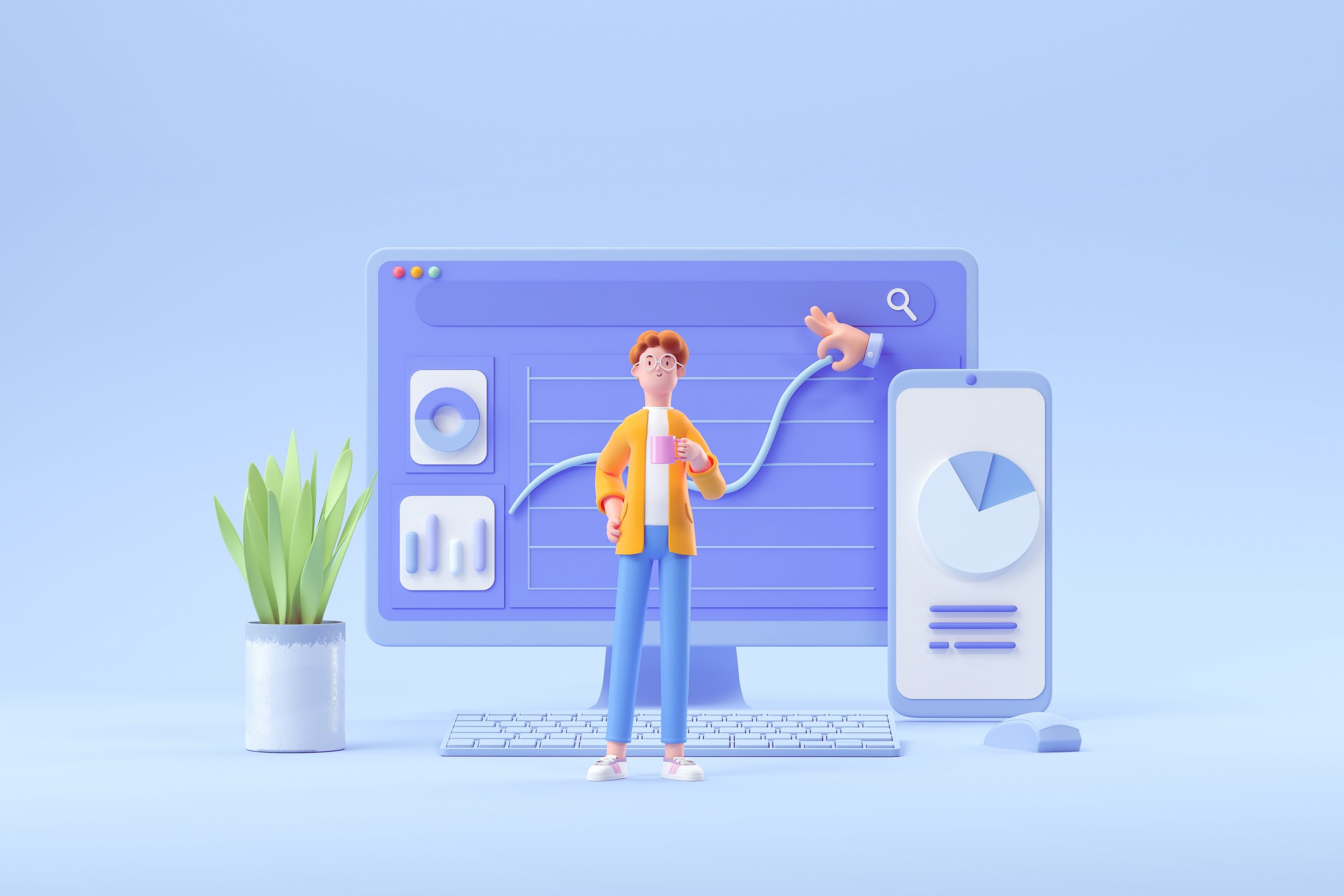 When it comes to marketing, there's no room for guesswork. Every eCommerce merchant needs marketing analytics tools that keep track of website visits, product reviews, conversions, paid marketing campaigns, and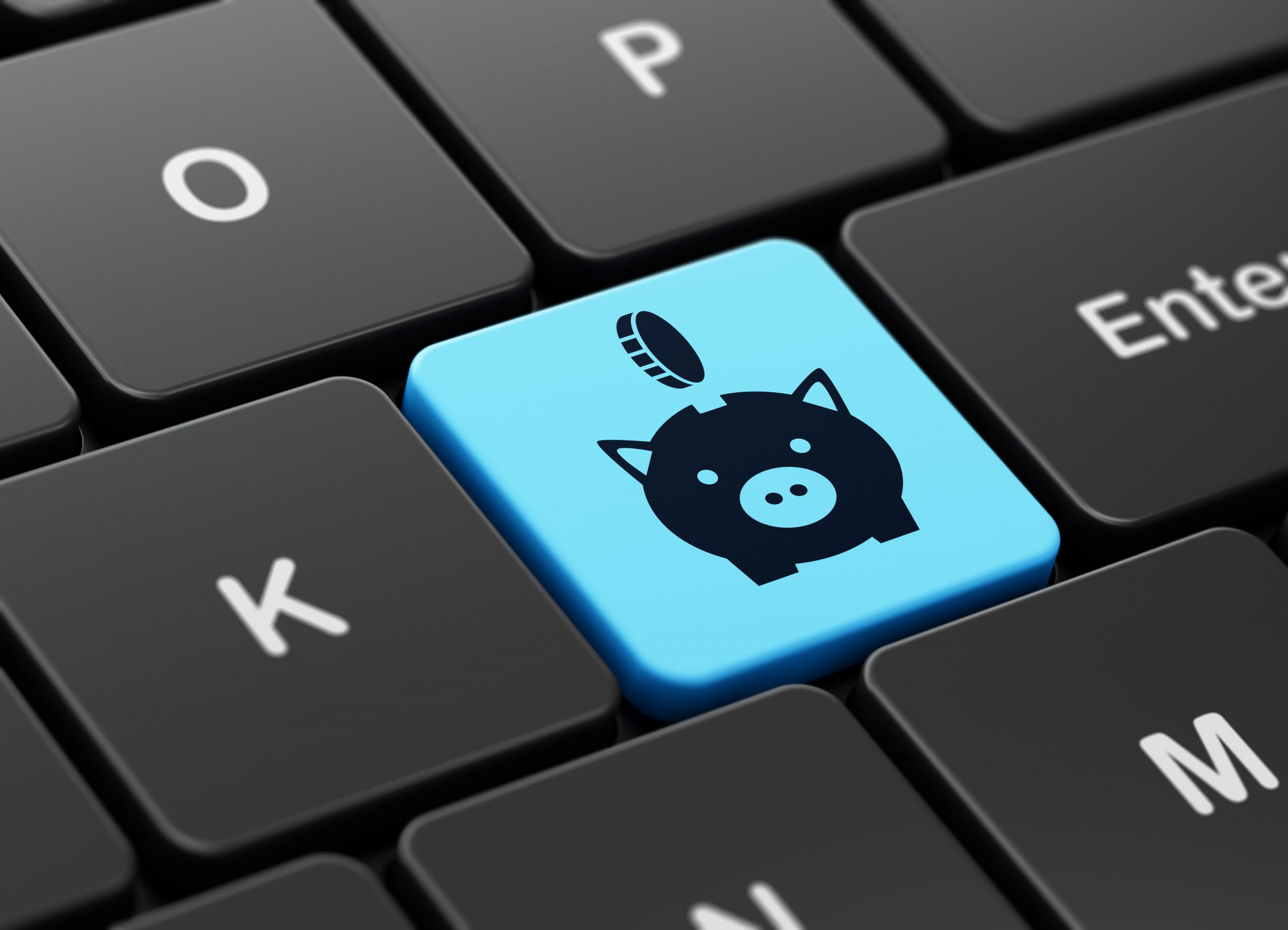 E-commerce price monitoring software is a technology that allows merchants and businesses to keep track of competitive price changes. It allows you to get up-to-date information on your rivals' input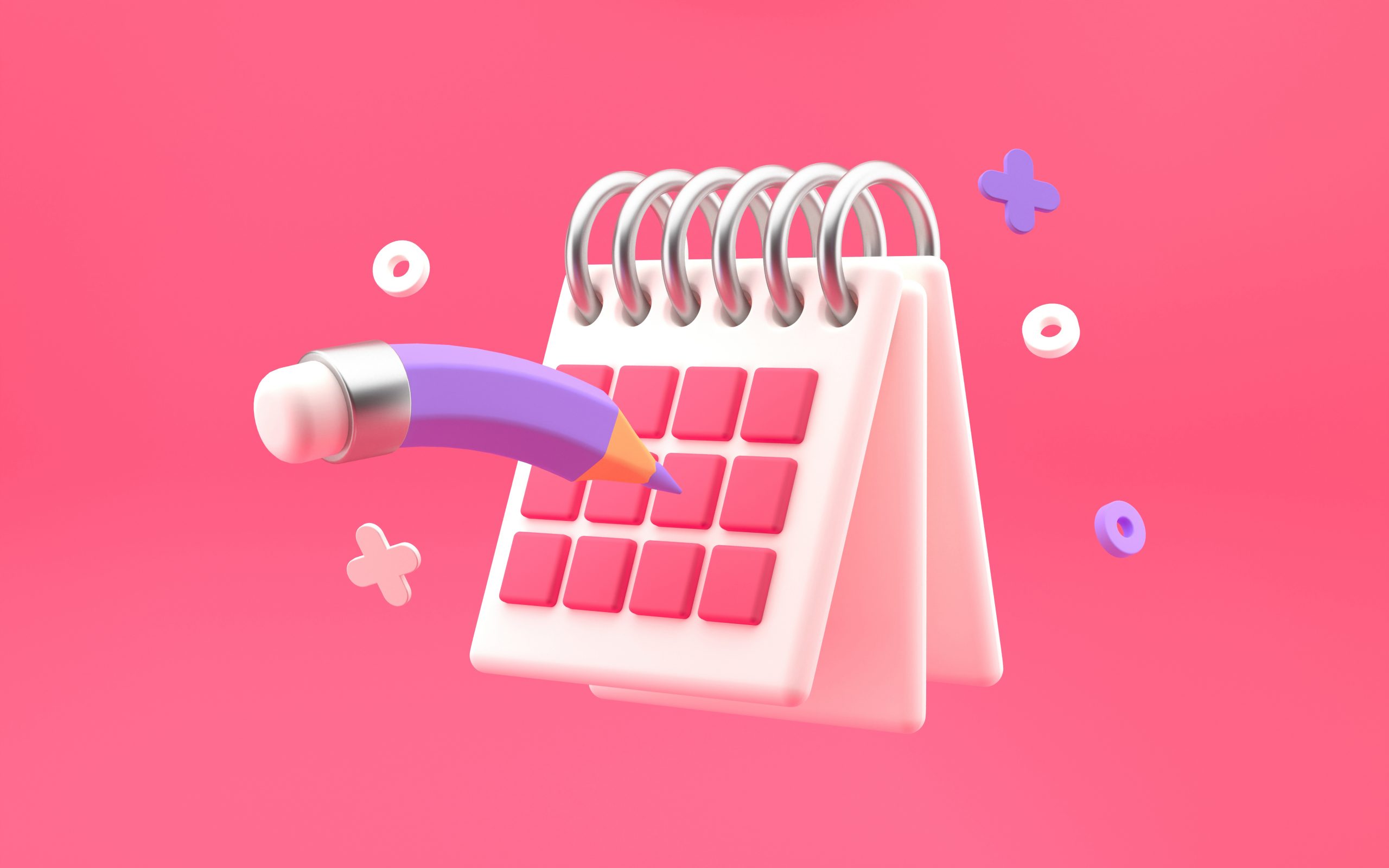 Any eCommerce business field, retail or wholesale, should synchronize its marketing campaigns with official or traditional holidays to cope with the demand of its customers and boost sales. An eCommerce