Turn customer data into revenue with email marketing
Sell more with email automation. Easily create beautiful emails. No coding or design skills needed.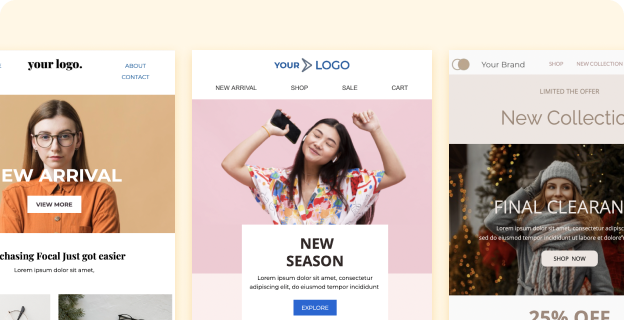 Beautiful ready made templates
Don't ever worry again about researching the best e-mail structure, we did the work for you and came up with best performing e-mail templates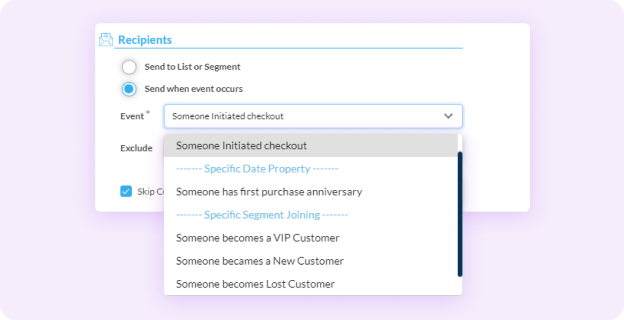 Event based email campaigns
Sending a holiday e-mail to everyone is great, but it's not enough.
With AdScale e-mail campaigns you can set a tailored campaign with a unique e-mail for any occasion; anniversary, birthday, incomplete order or any other event.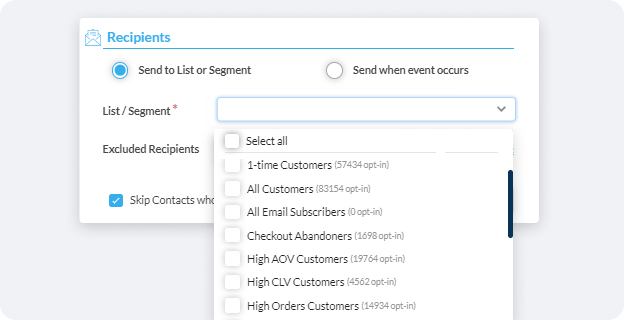 Win repeat business with customer segments
Use AdScale's ready made dynamic customer segments or create your own segments in minutes. Use these segments for e-mail, SMS and ad campaigns.
You can also use segments to measure your results.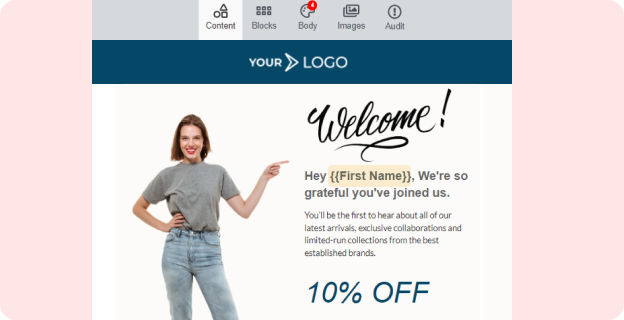 engage more customers with personalized emails
With AdScale you can send thousands of e-mails, and still make each of them feel personal to the end user thanks to our deep integration with your first party data.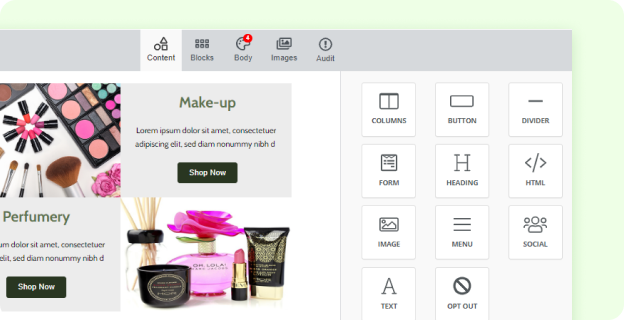 Drag and drop editor, never touch a single line of code
AdScale's drag and drop editor makes it simple and easy to create professional e-mail campaigns. Start from scratch or choose one of our ready made templates.
PS- all our templates are proven to have maximum engagement and conversion.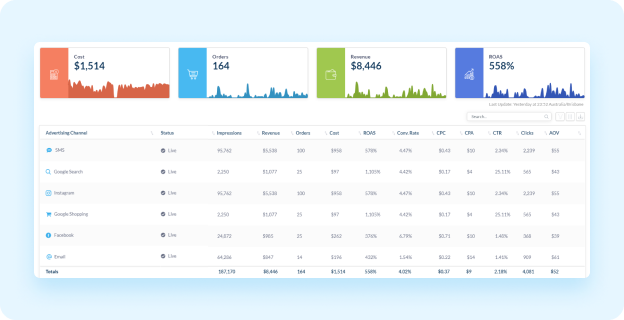 Dashboards & Reports that are fun to read
AdScale's e-mail is connected directly to AdScale BI so you can check your results, either specifically for your e-mail campaigns or have a macro view with a unified dashboard to see what moves the needle in your store. The best part- Attribution, our BI will count only one conversion for each sale, so it doesn't matter if the same user will get an e-mail, Facebook ad and SMS, you'll still see it in your BI as one conversion.