Any eCommerce business field, retail or wholesale, should synchronize its marketing campaigns with official or traditional holidays to cope with the demand of its customers and boost sales.
An eCommerce calendar is a must-have tool for marketing planning activities to optimize commercial activities, prepare thematic events, develop discounting programs, and change the purchasing behavior of random and current clients.
Retail managers or marketers use a calendar as an essential attribute to divide different occasions per quarter and month. Dividing the year up in this way helps when it comes to implementing your marketing strategies and tactics. As a part of the comprehensive promotional plan, a detailed schedule that sums up the most popular holidays celebrated worldwide is a straightforward method to predict trends and launch successful promotional campaigns.
However, before your company drafts an eCommerce calendar for 2022, you need to consider:
your business profile and market niche,
notable business-related holidays to attract the respective target groups,
analytical platforms capable of processing vast amounts of information to demonstrate the effects of the thematic sales and promotion ads.
First Quarter
Analyzing the retail marketing tendencies, statistical findings demonstrate high sales revenues in each year's first months. Although it is too early to summarize total quarter results, previous eCommerce trends imply stable purchasing activities among different buyers. If you focus on three months that indicate the year's beginning, a retail calendar includes several key dates that could become purchase stimulation factors.
Depending on external factors, 2022 is expected to qualify as the year the pandemic ends. However, the first quarter is showing no let up in terms of online purchases or remote shopping, which opens many valuable avenues to save the customer time and even money if big sales start.
Also, many experienced buyers know that the start of the year is a period for beneficial offers to buy commercial products at considerable discounts after Christmas or last year's models of computer equipment.
January
The first month of 2022 is usually not oriented toward profit but toward large-scale post-New Year sold-out campaigns. Usually, New Year is a period of cheerful holidays when people increase their purchasing demands for all products, in the hunt for numerous sale offers. Those who receive discount cards as New Year presents accumulate their consumption activities during January. Distributing gift certificates, individual or general, is therefore a great idea to boost your profit metrics. Digital promo codes or other personalized offers presented on the night of January 1st are excellent investment solutions for customers and an opportunity for an eCommerce marketing sale day.
The other days which could affect your commercial movements are:
January 1 – New Year's Day
January 1 – Global Family Day
January 5 – National Keto Day
January 8 – National Pizza Week
January 12 – National Youth Day
January 17 – Blue Monday
January 17 – Martin Luther King Day
January 20 – Get To Know Your Customer Day
January 21 – National Hugging Day
February
The last winter month provides your business with a few dates that can be leveraged to boost sales. The best profit-making holiday is Valentine's Day. Whatever your online company specializes in, it could see an upturn in revenues around this time. Food or beverage delivery, jewelry, sweets, and flowers are not even remotely an exhaustive list of Valentine's Day-associated products and gifts. At the same time, spa resorts, home cinema sessions, and other romantically-inclined services can all benefit.
Any merchant will agree that Valentine's Day is a profound source of creative marketing ideas. The well-prepared promotional campaigns and actively expanded commercial ads via different omnichannels are sure to bring high sales to your business. So, it would be a good idea to insert this holiday into your retail calendar and integrate an effective marketing platform to assess the promotional events and conversion tools for ex-ante and ex-post periods.
Apart from the celebration of love, you should also bear in mind Super Bowl Sunday. However, this day does change year after year, and this most prominent sports event is worth marking in your marketing schedule. Keep an eye on potential finalists and make use of sport-related products to stimulate football fans in their purchasing activities. Different charitable campaigns are also accepted to combine with your company's social policy diversification.
In February 2022, you should orient toward:
February 1 – Chinese New Year
February 13 – Super Bowl Sunday
February 14 – St. Valentine's Day
February 20 – Love Your Pet Day
February 21 – President's Day
March
The final month of the first quarter is March, a symbol of spring and the time of many prominent holidays you need to include in your online merchant's organizer. The primary day encapsulating spring vibes is St. Patrick's Day. Marketers should optimize their products emphasizing the color green and send personal emails to their clients and enhance their interest in thematic goods associated with the cheerful Irish holiday.
March also allows you to determine a day to mark the start of spring. So, you can organize preparatory marketing activities to promote sales for some products which could be helpful in the following decades. For instance, in your eCommerce calendar sales day, you can unveil a new fashion spring collection or kitchen kits for home cushion masterpieces as 2022 specialties. Any discounts should last for one day; however, they need to cover all possible promotion channels to attract relevant purchasing segments.
In addition, UX designers could improve your website or mobile apps using spring motifs.
The main dates of March that will arouse significant interest:
March 8 – International Women's Day
March 17 – St. Patrick's Day
March 20 – First Day of Spring
March 20 – International Day of Happiness
Second Quarter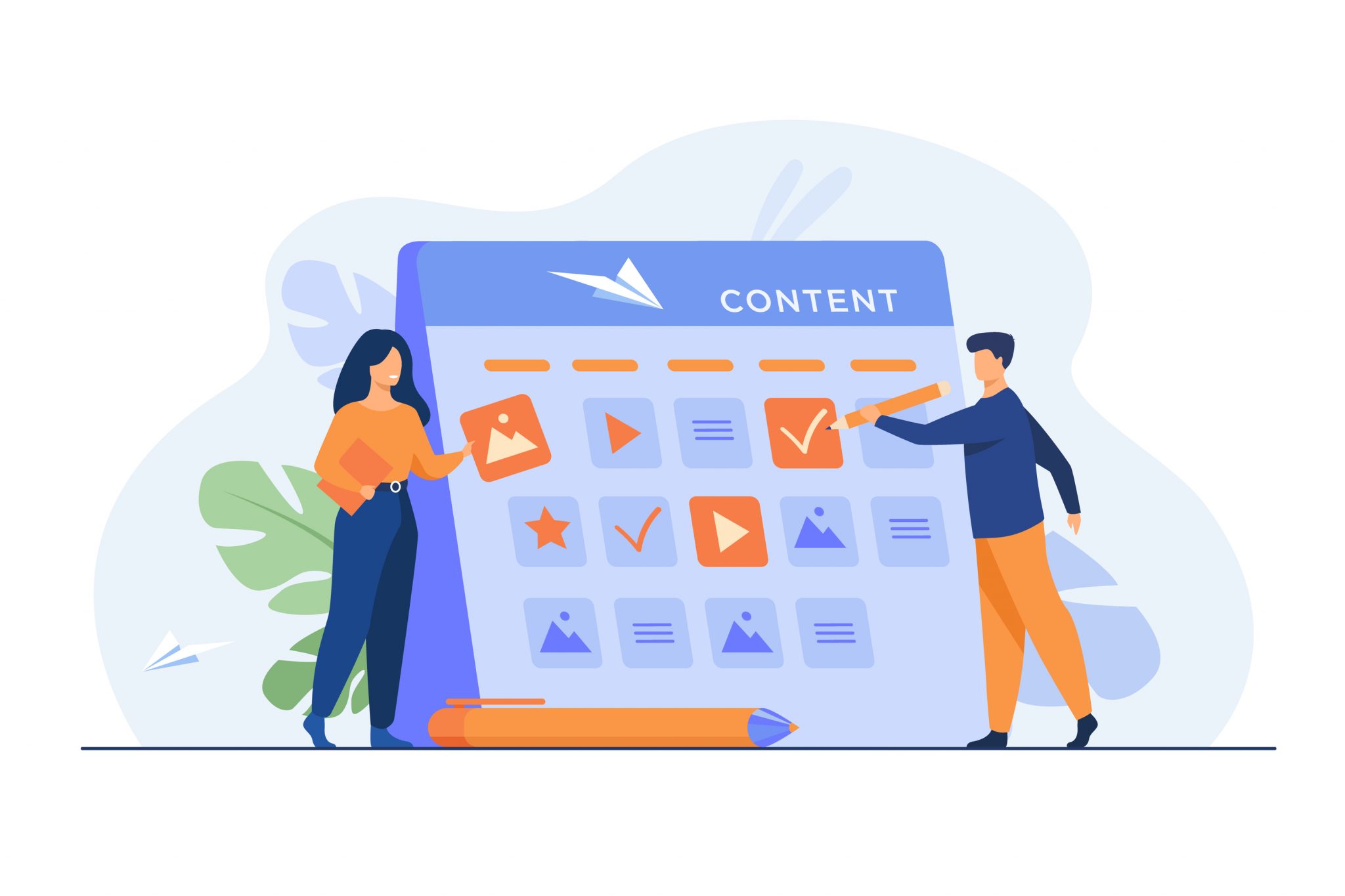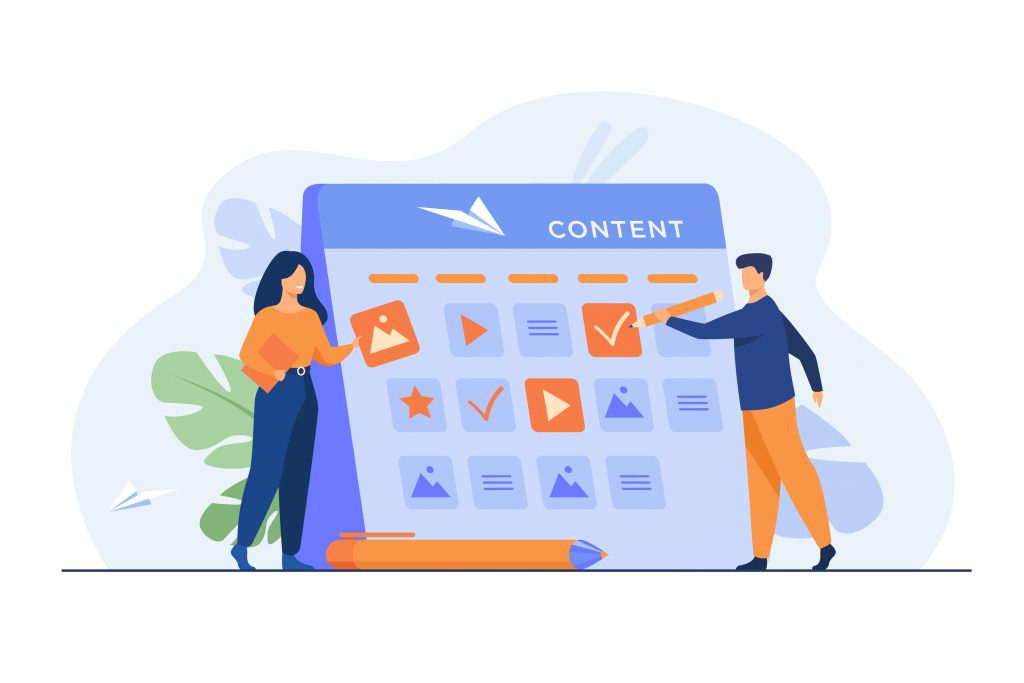 The second quarter of 2022 is a commercial bridge between the winter months and upcoming summer vacations. During the selected period, experienced marketers may benefit from compiling hot promo campaigns and initiating a series of curious ads, advertising your business' products and services.
The second quarter could engage more clients with your business based on analytical dynamics. The new purchasing agents will increase your sales. So, to attain the planned goals, you need to develop customization and personalization options for your clients using the eCommerce calendar to make digital marketing measures more effective. This period would become an excellent start to approaching your marketing policy for future productive commercial deals.
April
The midpoint of spring is a favorite period for different marketing designers to expand their customer audience and optimize their eCommerce operations. The top spot should belong to the Easter holidays. This religious holiday is an admirable family feast that uncovers many commercial perspectives for most online business entities. Skilled marketers perform a detailed investigation of the business client segments in advance and enhance purchasing dynamics based on thematic emailing and social media marketing. SEO tools would also be a good idea because you can increase your website traffic and optimize lead generation solutions.
So, to record high profits during April, do not forget to include in your calendar:
April 1 – April Fools Day
April 7 – World Health Day
April 11 – National Pet Day
April 17 – Easter Sunday (for Christians).
May
The final month of spring could become a revenue-boosting period if your eCommerce business takes note of several important dates in the respective calendar closely related to profit-making deals. A key date in this month is Mother's Day. Pre-marketing campaigns should create adequate associations with your products. Marketers can improve assortment positions via Google, Shopify or other similar platforms to make your offers more remarkable.
Even federal holidays like Memorial Day are an excellent way to establish reliable links with your clients to arouse their patriotic feelings and motivate them to choose your products as accessories for the respective events.
Your May retail calendar should contain the following days:
May 8 – Mother's Day
May 17 – World Banking Day
May 25 – National Wine Day
May 30 – Memorial Day
June
Spring is coming to an end, and summer provides a range of action-packed events, holidays, and feasts to diversify your eCommerce marketing plan. The first summer month has a few events which you can use to plan innovative marketing campaigns and demonstrate to your customers more reasons to order from your company.
Try to combine your promotional activities with the following dates. Don't forget to mark these in your retail calendar:
June 3 – National Donut Day
June 4 – National Cheese Day
June 5 – World Environment Day
June 19 – Father's Day
June 19 – Juneteenth
June 21 – World Music Day
Third Quarter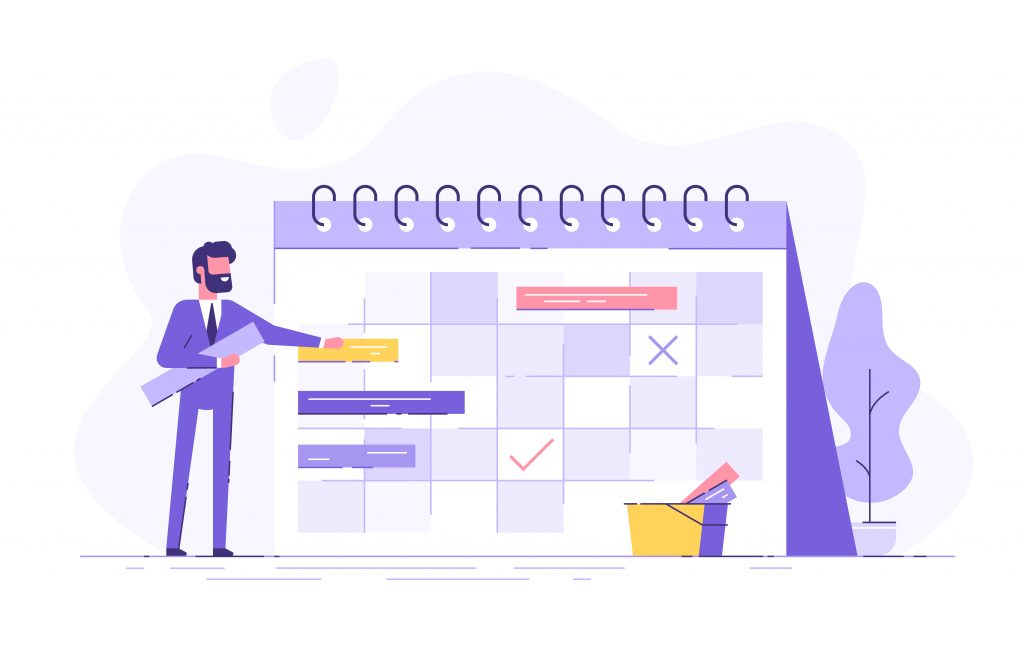 During the third trimester, eCommerce offers should reflect different customer vacation search options. Whatever your online business supplies, you can unify your products or services with client demands to enhance your brand reliability.
Such marketing tricks improve the visibility of your digital brand and allow you to prepare for the further sale-ups planned in November-December.
Also, the third quarter presents you with a few thematic events which could help your marketers finalize summer activities and open a velvety golden season.
July
July is famous for the most incredible patriotic holiday ever. Every American decorates their house with the national flag and organizes festive barbecue parties to have fun and watch the annual salute in the evening. Modify your digital channels with patriotic vibes and respective colors. In terms of content management, you need to prepare a few blogs or vlogs promoting your brand as a patriotic business that motivates customer behavior to deliver the required products.
Along with Independence Day, you might want to focus on several holidays worth being added to your eCommerce calendar:
July 2 – Made in the USA Day
July 4 – USA Independence Day
July 6 – International Kissing Day
July 7 – World Chocolate Day
July 17 – World Emoji Day
July 30 – International Friendship Day
August
The retail calendar for any digital merchant is always lacking when we try to fill the August section. Some business analysts deem the last summer month less suitable for profit-increasing deals. Perhaps, this is due to the hot vacation season and passive consumption behavior. The slight recession could be restricted, and sales will be improved if your retail calendar has several dates marked that could be interesting for marketing initiatives:
August 8 – World Cat Day
August 9 – Book Lover's Day
August 10 – Lazy Day
August 13 – International Lefthanders Day
August 19 – National Aviation Day
August 26 – National Dog Day
September
The end of the third quarter should become the main focus for parents and sellers of education-related accessories. However, the pro marketers working in online commerce could list the main September holidays that impact current clients' purchasing habits and create unique personal offers:
September 5 – Labor Day
September 11 – National Grandparents' Day
September 12 – National Chocolate Milkshake Day
September 17 – Oktoberfest Open Day
September 27 – World Tourism Day
September 29 – National Coffee Day
Fourth Quarter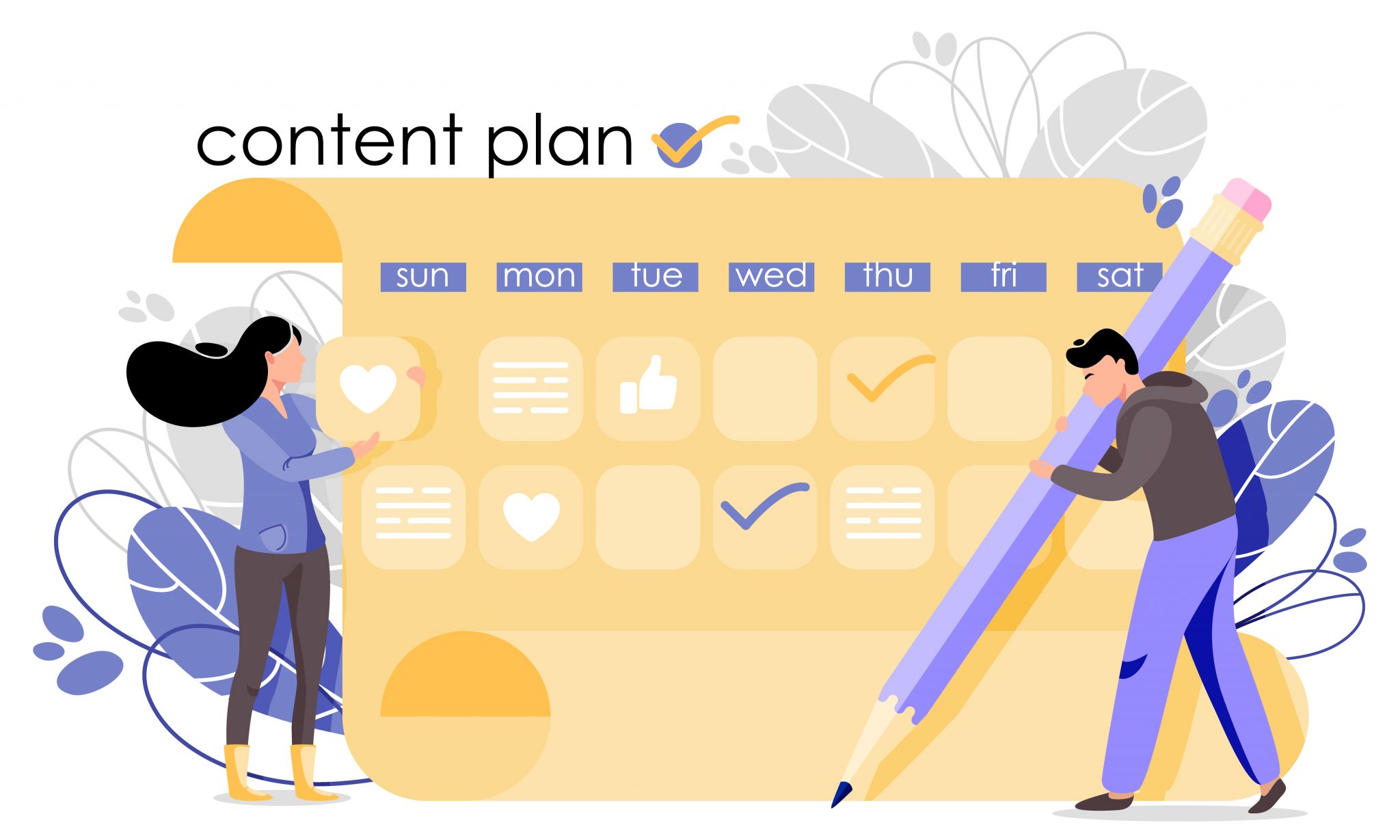 The final trimester is sure to fill your digital retail business calendar with many notable dates. The well–known holidays could drastically increase sales, especially if businesses work in entertainment, delivery, and catering.
Halloween, Thanksgiving Day, and Christmas are the giants of marketing trends that require significant preparatory measures to develop successful promotional campaigns.
Don't forget to build up your retail calendar and include those holidays if you want to keep your fixed groups of permanent buyers as the leading promoters for your business products and its profit makers.
October
Market researchers have shown that people feeling blue decide shopping is the best medicine against depression and sadness in the fall. The fall midpoint impacts people to buy more and more goods in an attempt to shake off the depressive mood. So, the task for digital marketers is to gather all joyous holidays in October to improve customer mood and motivate them for the following purchasers. Email distribution, blasts or personal, are an acceptable solution. However, here are a few holidays associated with October to complete your retail calendar:
October 4 – World Animal Day
October 10 – US Indigenous People's Day
October 10 – Columbus Day
October 10 – World Mental Health Day
October 31 – Halloween
November
Most people associate November with yummy pumpkin pies, mashed potatoes, cranberry sauce, and turkey, of course. All these dishes are a must-have for Thanksgiving Day. However, a day after this sweet family holiday, all merchants face Black Friday, the country's biggest shopping day. However, analyzing online markets, digital retailers should focus on Cyber Monday to monitor all transactions made during November shopping dates. So, plan your retail calendar using the following dates:
November 1 – World Vegan Day
November 9 – Veterans' Day
November 24 – Thanksgiving Day
November 25 – Black Friday,
November 28 – Cyber Monday
December
The last month of the year is not the only time when we start to sum up all achieved results and analyze profit-related graphics. This is a time when digital merchants could even double their revenues if they anticipate some December-associated festive events. Creative promotional ads and advanced marketing campaigns will make your products noticeable and customer-preferable.
To simplify your searching efforts, we have provided you with the major holidays celebrated in December 2022:
December 1 – National Pie Day
December 1 – Advent Calendar Start
December 4 – National Sock Day
December 14 – Free Shipping Day
December 24 – Christmas Eve
December 25 – Christmas Day
December 31 – New Year's Eve
Which Months Are Best For Sales In 2022?
It is hard to predict accurate shopping trends in 2022; however, analytical findings of the previous similar periods allow us to distinguish the winter months as the best shopping period for online merchants. These stable purchase-boosting trends are based on long-term and detailed marketing developments to meet customer expectations and follow the retailer calendar signs as the critical planning attribute.