High customer expectations have led to many developments in the industry and even tougher competition. Whether you're a small, medium, or large business, there is tremendous pressure to stay on top of the game, continuously attract a large target audience, and generate sales conversions.
One of the best ways to boost your sales is to expand your offered payment options. A short and seamless checkout process will convert many casual browsers into paying customers.
When you make it as easy as possible for consumers to spend their money, you set your brand up for long-term success.
But how do you go about deciding which payment options are right for your business?
This guide dives deep into the many options available for e-commerce businesses, the pros and cons of each, and the most popular payment options in different regions worldwide.
What Are the Main Types of Payment?
There are plenty of payment methods for businesses to choose from. Some of the most popular ones are:
Cash
Checks
Credit cards
Debit cards
Prepaid cards
Mobile wallets
Electronic bank transfers
QR (Quick Response) codes
AutoPay
Email invoicing
In the digital age, keeping up with e-commerce trends is more important than ever. Modern consumers want and expect hassle-free transactions that they can complete in mere seconds, especially in the final step of the sales process.
Offering just debit and credit card-based payment options no longer cut it if you want your business to thrive. Savvy customers no longer want to enter sensitive account information whenever they want to make a purchase. And with the rise of mobile wallets, they no longer have to. If you want your e-commerce business to continue thriving in such a competitive environment, you must prioritize customer satisfaction in this part of the sales process.
Most customers prefer one of many online payment methods, given their convenience and ease of use. With one click—and no need to hunt down card numbers or bank details—they can purchase what they want.
Online and physical commerce will continue to shift toward cashless payments in different forms. And the more payment methods your store offers, the larger your consumer base becomes. Window shoppers that have made it to the checkout page of your online store will be more inclined to purchase from you instead of your competitors.
Next, let's discuss the benefits of offering multiple online payment options to cater to a broad, international audience.
Why Offer Multiple Online Payment Methods?
Offering multiple online payment methods can help your brand attract a wide variety of customers. It also reduces your cart abandonment rate and significantly increases your conversion rates.
This flexibility will also allow your customers to make bigger purchases that they otherwise wouldn't have due to a lack of cash on hand.
The most common online payment methods include:
Direct debits
Credit cards
Buy now, pay later (BNPL) services
Quick Response (QR) codes
Mobile wallets
Payment links
Bank transfers
Digital currencies
One of the most critical advantages of offering online payments is being able to sell to customers globally.
Here are some other benefits of online payment methods for businesses:
Quick and convenient
Lower risk of theft or fraud
No need to go to a bank
More accurate
Limits the need for administrative labor
Easy to verify
Encrypted transactions remain secure
Limits the amount of physical contact
Reduces your Days Sales Outstanding (DSO)
Reduces late payments
Convenient for data storage
Easy to track and review payments
Lowers cart abandonment rates
Lowers your brand's carbon footprint
Brands that offer multiple payment options can benefit in many other ways, depending on the industry, type of business, and target audience. The advantages largely outnumber the disadvantages, and investing in these payment portals will only be a very good thing in the long run.
How to Prepare Your Business to Accept Various Payment Methods?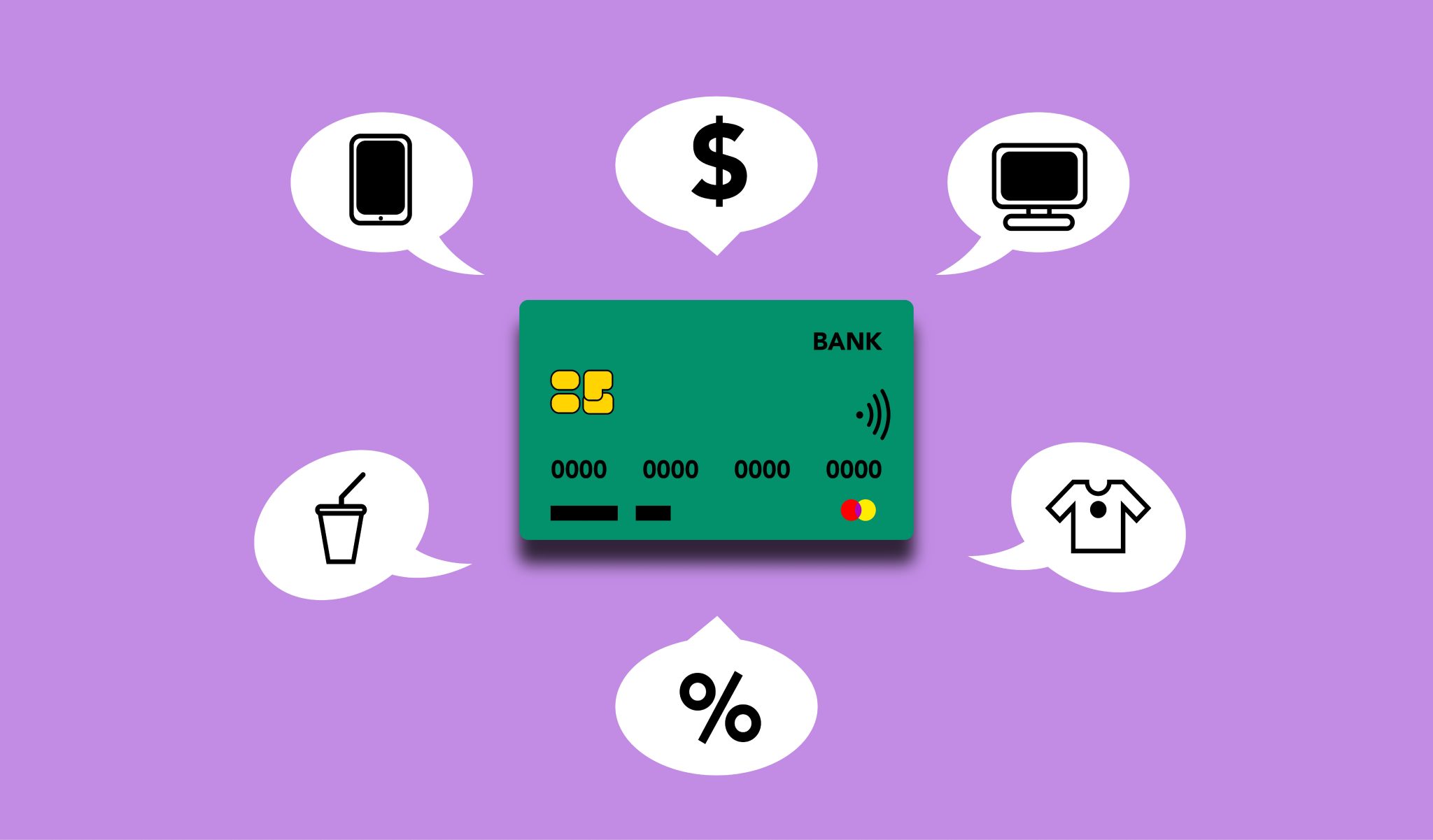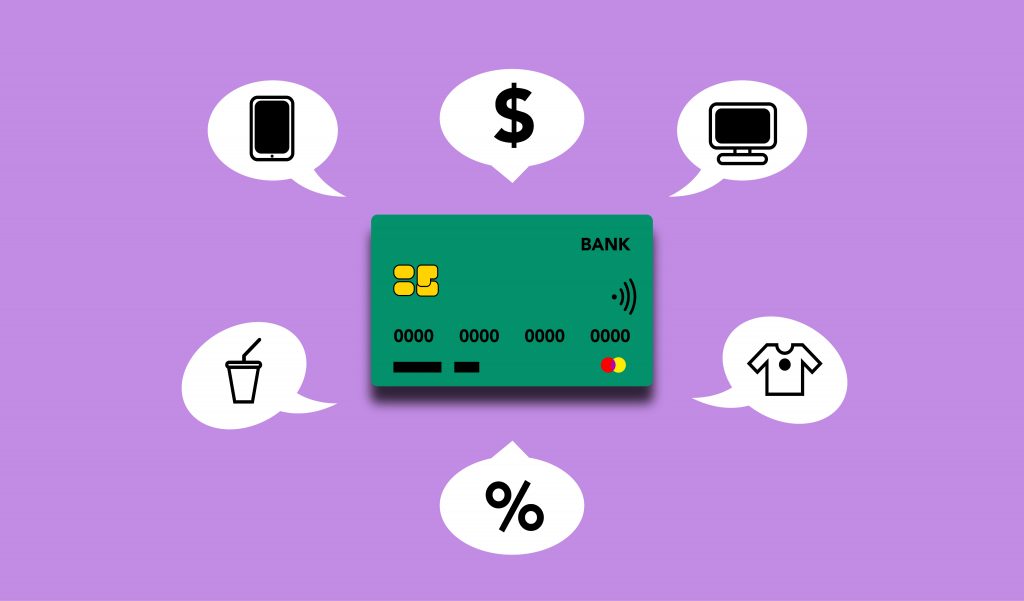 It's easy enough to list out the many different payment methods online consumers are now using. But actually taking them on and implementing them for your business can be easier said than done.
Preparing your business to accept different types of online payments is a time-consuming task and requires a bit of effort for business owners and accounting personnel.
And once you integrate these methods into your payment portals, you must ensure that the process goes smoothly and that your customers are never inconvenienced. You must be entirely sure that your business is ready to handle these new payment methods before offering any of them to your audience.
Depending on the payment method you choose, the time and effort needed for preparation, integration, and launch can significantly differ. The preparation method also varies depending on the nature of your business and the types of customers you cater to.
In the world of e-commerce, variety is vital. It's best to implement at least two or three payment methods that are most appropriate for your business and your target audience. If you cater primarily to millennials and Gen Z, you must meet them where they are and use payment methods they prefer, such as mobile wallets (Apple Pay, Google Pay), PayPal, and even cryptocurrency. Gen X and older spenders largely reach for their credit cards.
Once you've decided what payment methods you want to implement, take these steps to introduce them:
1. Create and Register Your Business
Before you can accept payments for products and services, you must create and legally register your business entity. This involves the following steps:
Choosing a legal structure for your business
Registering your business entity
Getting your tax identification number
Obtaining all local legal permits and licenses required (if any)
2. Set up a Business Bank Account
Business bank accounts are the best way to keep your personal and business-related financial transactions entirely separate. It is also the easiest way to keep track of your overall cash flow and revenue.
Business accounts typically have different fee structures than personal accounts. Do your due diligence regarding these financial terms before you decide what type of business account to open and with which bank.
3. Set up a Merchant Account
Merchant accounts allow businesses to accept and process electronic card transactions. You can integrate them with your business account and a payments processor to facilitate incoming revenue through Visa, MasterCard, American Express, and other credit cards.
You can use an independent sales organization or your current bank to set up your merchant account. You can also opt for an all-in-one payment service provider.
All-In-One Payments Service Provider (PSP)
If you choose to partner with a merchant services provider, you can set up a merchant account and payment processor in one go. The merchant account allows you to process payments from credit cards while a payments processor verifies and approves transactions.
An all-in-one PSP is a very convenient option because it covers both.
4. Choose a Point-Of-Sales (POS) System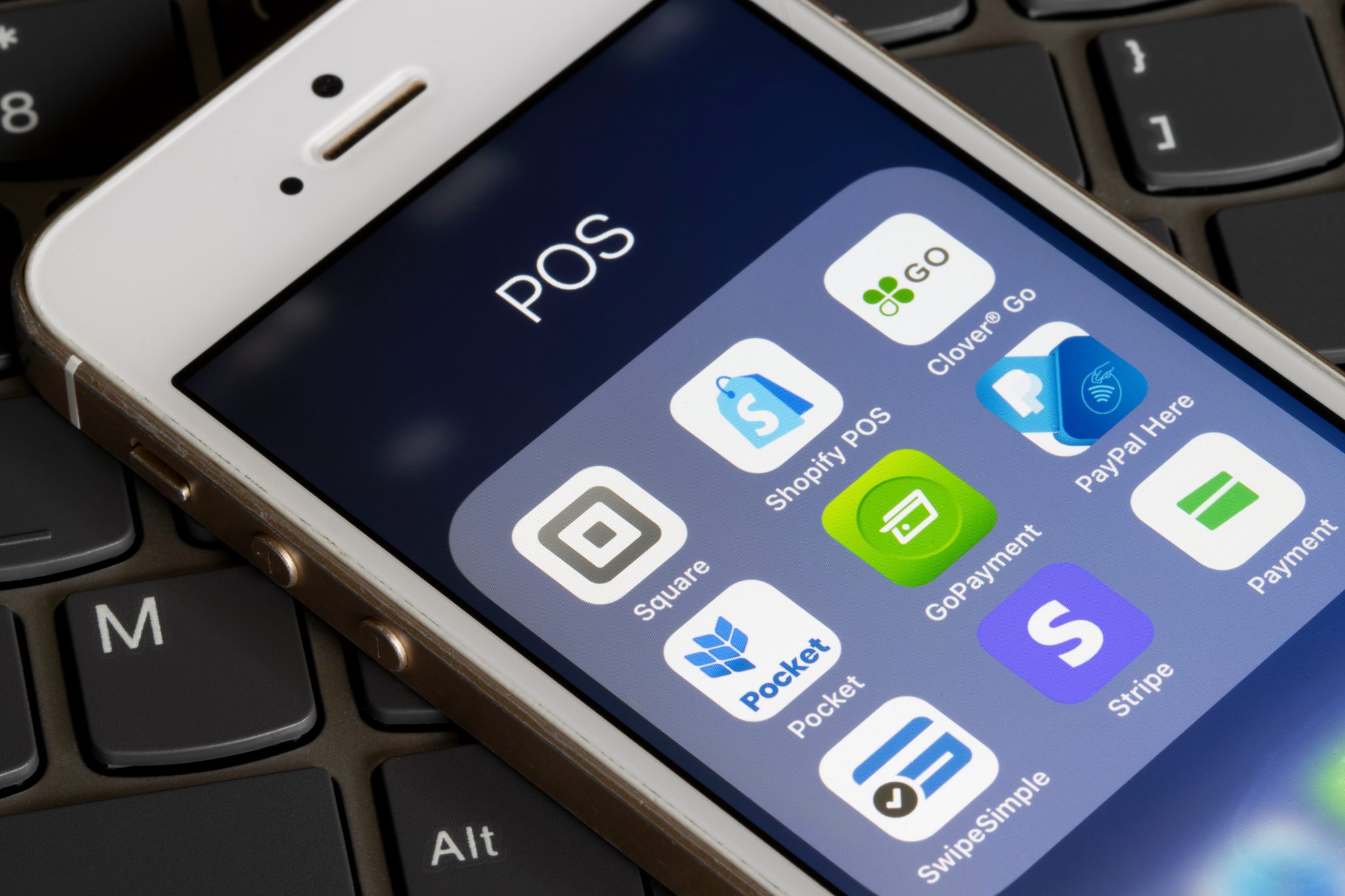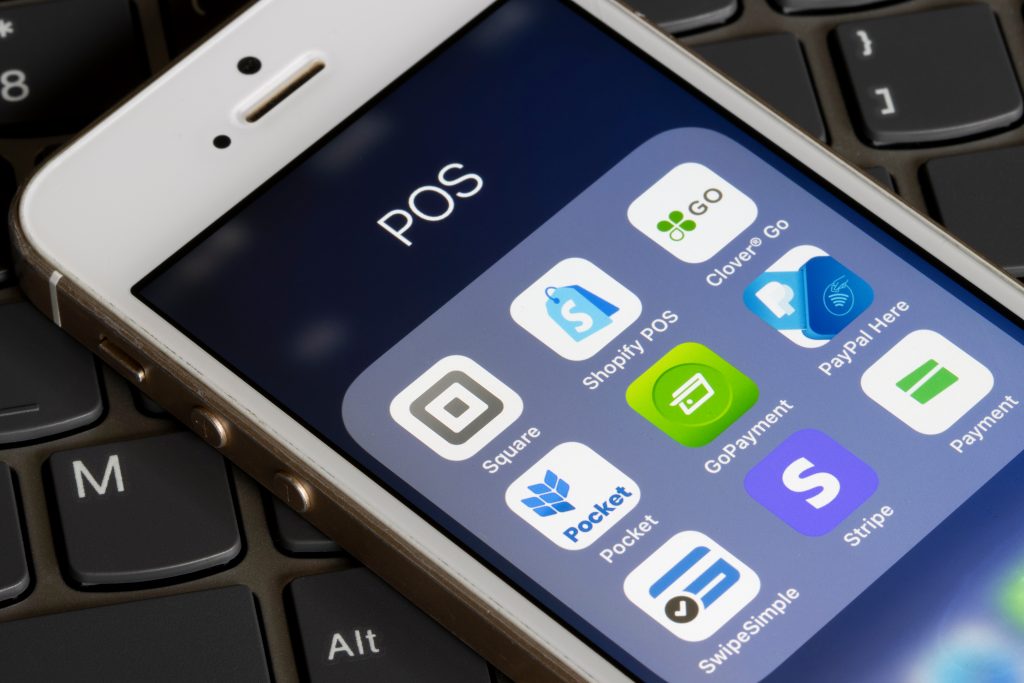 Point-of-sales systems have long been requirements for brick-and-mortar stores, as they are multi-faceted systems that keep businesses running.
Traditional POS systems do the following:
Scan product barcodes
Store cash securely
Generate sales reports
Track inventory within the store and across other locations
Accept EMV chip debit and credit cards
Accept contactless cards and mobile payments
Connect with bookkeeping software
Print physical receipts and send digital ones
Manage customer loyalty programs
If you have both a physical store and an e-commerce shop, an integrated POS system is crucial to keep track of all transactions on one platform.
If your entire business is online, electronic POS (EPOS) systems for e-commerce stores function similarly. On these all-digital platforms, you can do the following:
Personalize your EPOS terminal to include your most-used checkout features
Track inventory across multiple sales channels
Generate detailed inventory reports and analysis
Forecast product demand
Process returns and exchanges in real-time
Assign specific roles and levels of access to admin staff
Build robust customer profiles for personalization and future engagement
Set up custom payment methods
Integrate with e-commerce marketing platforms
And many more
5. Set Up A Payment Gateway
To integrate multiple online payments for your online store, you must set up a payment gateway on your website. It will collect your customer's payment information and authorize all payments. Available payment options can vary depending on the payment gateway you choose.
If you already have partnered with a merchant services provider, check if they also offer a payment gateway. The service will likely come with an additional fee.
6. Comply With Payment Regulations
When selecting a service provider for your e-commerce store, you must ensure compliance with local payment regulations. You are responsible for:
Ensuring consumers' data is protected with the highest security standards, i.e., Payment Card Industry Data Security Standards (PCI DSS)
Making sure your business practices comply with the latest laws and regulations set by credit card companies
When you're done with all of these steps, you must decide which payment methods you will incorporate. This is not a decision you should take lightly—each payment platform has unique advantages and disadvantages that you must consider closely.
As previously mentioned, the more payment options you choose from, the wider audience base you will be able to cater to. However, just opting for every possible online payment option is not exactly feasible or sustainable in the long term. To make a well-informed decision that you can stick with for a long time, you must consider your audience closely.
If you've done your due diligence as a business owner or marketer, you should already know about the demographics, shopping preferences, and specific online behavior of your target audience. With this data, you can create a shortlist of potential payment options you must pursue to make the purchasing process easy for most—if not all—potential customers.
We've created a comprehensive guide on the online payment methods you should consider. Read on for all the details you need to know!
Payment Methods to Consider and Their Pros and Cons
The nature of your business, the products or services you offer, and the audience you cater to are the main elements that will determine the best payment methods for your e-commerce store.
A customer-centric approach means implementing several options so your customers can easily spend money using their preferred method. However, this doesn't mean it's the best decision to offer all of them to your customers. After all, every additional payment method requires specific technical knowledge, unique implementation processes, and other fees.
The best practice is to offer a few payment options best suited for your business and target audience.
Let's look at some of the payment methods your business can offer and the pros and cons associated with them.
Electronic Bank Transfers
This method involves the transfer of money from one bank account to another. It is an excellent option for businesses that sell products and services to other businesses (B2B).
Pros
Quick and convenient
Customers can safely make large payments
Businesses can receive large payments without paying fees
Reduces the risk of bad checks
Cons
Businesses must set up electronic bank transfers with their bank and their customers'
Customers must have the funds available immediately
Non-business clients might not feel comfortable conducting transactions from their personal bank account
Payments can still bounce
Payment may not reflect in real-time
Cryptocurrencies / Digital Currencies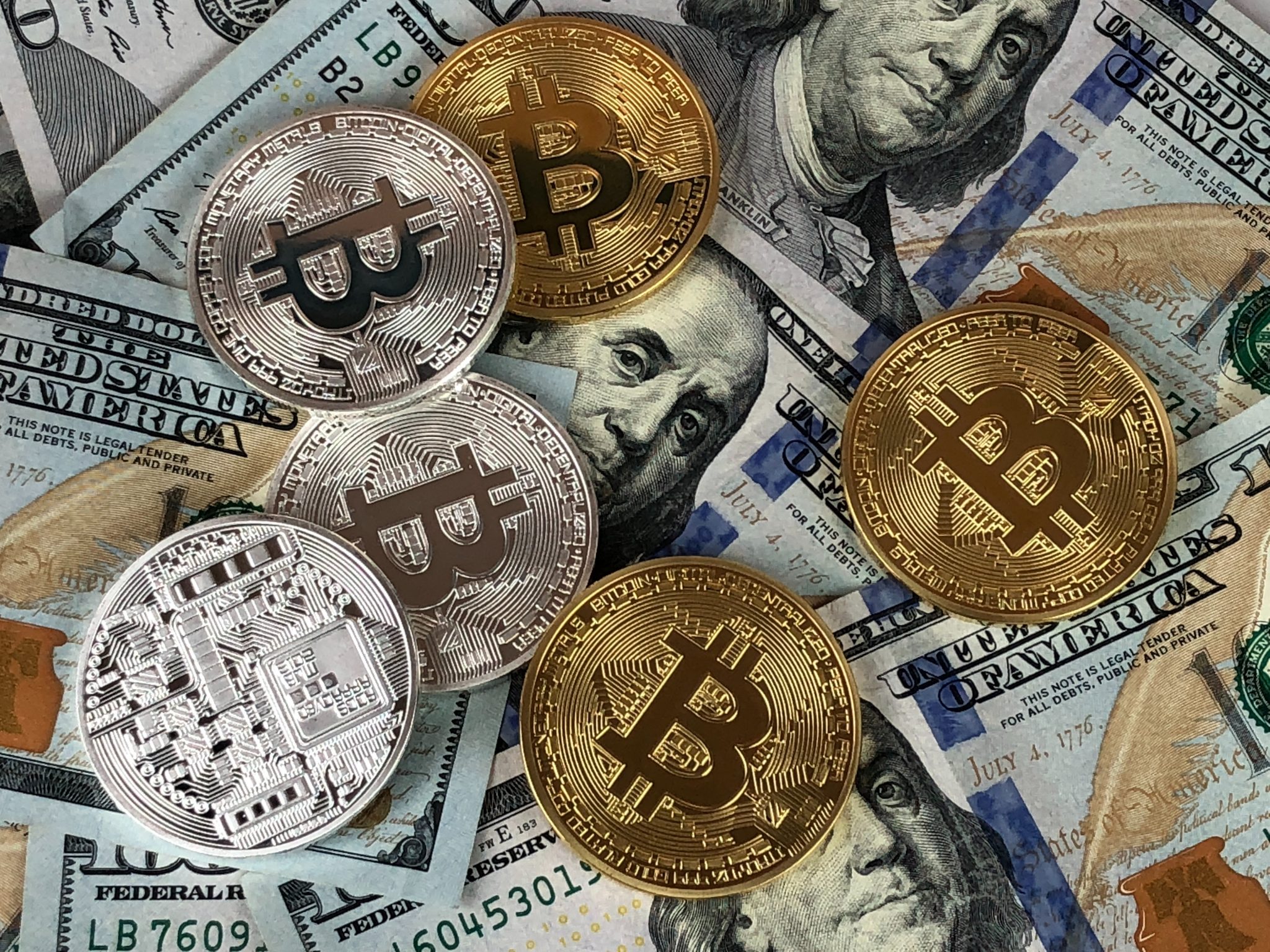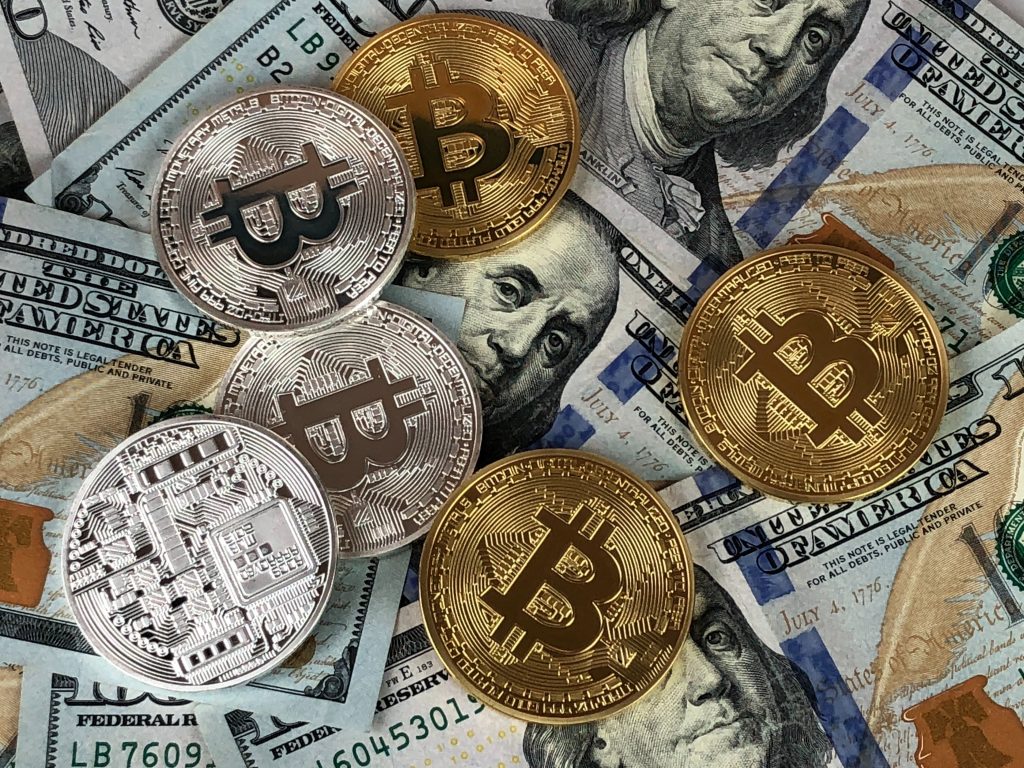 Cryptocurrency is a blockchain-based digital currency. The market and use of cryptocurrency is not quite as widely adopted as other payment methods.
While its popularity is growing, the need to adopt these types of currency depends on the demand from your customer base and the nature of your business.
Pros
Facilitates the direct transfer of funds between parties
Cheaper than other online transactions
Allows anonymity between transacting parties
It is safe and secure
Minimal processing fees
Cons
There is a high risk caused by the fluctuating value of digital currencies
Commonly used for money laundering, tax evasion, terror financing, and other illegal activity
Payments are not irreversible
Not accepted everywhere with the same value
QR Codes
This method requires customers to scan a QR code that leads them to a payment portal on their preferred e-wallet.
Pros
Convenient payment method for customers that wish to have an easy, hassle-free experience
Enabled on all smartphones and does not require additional apps for access
Cons
Requires a strong wifi connection
Customers might need to repeatedly input payment information as it doesn't automatically get stored
BNPL Services
Buy now, pay later (BNPL) allows customers to divide the payable amount in installments. In this case, the service provider takes responsibility for the payment while the merchant is paid in full upfront.
This flexible payment option is great for businesses that offer high-ticket products and services. Customers are much more likely to push through with these types of purchases if they can pay in installments—they can minimize the burden on their cash flow.
Pros
Allows customers to make purchases even if they have insufficient funds
Increases average order value with use
Encourages high-ticket purchases, especially for electronics and furniture
Cons
Late payments lead to severe repercussions for customers
Cash On Delivery (COD)
Customers may choose cash on delivery as an option because they want to ensure the quality of the product before they pay for it. It is a popular payment option in cash-dominant regions.
It is also a convenient option for customers that don't trust the delivery process or are skeptical about online payments.
Pros
Allows suppliers to work with poor-credit customers
Speeds up payment collection
Cons
COD couriers are much more costly for businesses
Risk of customers refusing deliveries
Cash Payments
Cash payments are best for brick-and-mortar stores selling inexpensive items. It remains the most popular mode of payment in regions where card processing networks are often offline or where most people don't have a bank account.
Pros
Cash payments are easy for merchants and customers alike
Accepting cash payments does not come with any additional fees
Most customers expect every merchant to accept cash regardless of the industry norm
Cons
It is very risky to store and transfer large amounts of cash
Customers do not like carrying a large quantity of cash
Customers largely prefer not to make large purchases with cash
Businesses must count cash at the end of each day
Businesses are required to keep change available
Making change available can tie up funds
AutoPay
Automatic payments are regular payments that the consumer can set up and control. It is a good option for subscription-based services and recurring payments.
Pros
Easy to set up for customers
Reduces the time and effort businesses spend reminding customers to send payments
Businesses are paid on time
Cons
Increases frequency of overdraft payments, thus increasing the frequency of reverse transactions
Risk of customers forgetting about AutoPay setups and therefore requesting refunds
Direct Debit
Direct debit transfers are similar to AutoPay, but they are set up and controlled by the business that offers them.
Pros
Allows customers to pay for services on time without reminders
Businesses do not have to worry about reminding customers to pay
Cons
High risk of payment reversals due to insufficient funds
eChecks
Paper checks have long been popular options for high-cost purchases. In e-commerce, electronic checks are much less common, but it is something you can offer if it suits your brand.
Pros
Checks encourage customers to make bigger purchases
They are a safer payment method for expensive purchases
Businesses aren't required to pay an additional fee to accept checks
Cons
Businesses might have to wait a long time before they can access the money deposited via checks
The risk of fake or bounced checks is very high and harmful for businesses
Debit, Credit, and Prepaid Cards
Debit and credit cards are still the most popular online payment methods available today.
Prepaid cards cater to specific demographics because they don't require users to have a bank account or credit. Prepaid payment allows customers to use cash or other transfer methods to top up the cards. The customers can then use this card to make online purchases. It is a great option for adolescents between 14 and 16 years of age or adults who do not want to enter their card information on e-commerce sites.
Pros
Allows for safe, large, and frequent purchases
Fast and convenient transactions
Easy payment method for customers all over the world
Cons
Transactions take between 1 to 3 days to be processed
Businesses are responsible for customers using fake or stolen cards
No payment if customers dispute a charge
Businesses are required to pay a transaction fee
Email Invoicing
Email invoicing involves sending clients a mail for the amount they owe after the goods are sold, or the service is provided. It is a more common payment method for service providers than retail, consumer goods, or online businesses.
Pros
Allows service-based businesses to send receipts automatically after service is provided and get paid faster
Businesses can connect with CRM and accounting systems and streamline reporting and manage data securely
Efficient and environment friendly
Fast transactions
Reduces need to follow up for payment collection
Cons
Risk of emails getting marked as junk/spam or getting lost
Mobile Payments
These types of payments are done via mobile phone. Mobile wallets, QR codes, and payment links are all popular types of mobile payments.
Pros
Mobile payments facilitate large repeated purchases
They allow the customer to make purchases safely
More convenient and faster than entering debit or credit card information for each purchase
Allows businesses to facilitate transactions at trade shows and conferences
Makes it easier for foreigners to purchase items
More reliable than card-based transactions in some areas
Cons
There is a 1 to 2 day wait period before payments reflect on your business account
Businesses are required to pay transaction fees
Businesses are held responsible for customers that use fake or stole payment information
Businesses do not get paid in case a customer issues a chargeback (a chargeback is a situation where the customer reports fraudulent transactions)
Want to protect your customers from E-commerce fraud? Check out this guide to learn how!
Mobile Wallets
Mobile wallets are under the larger umbrella of mobile payments that can be made in one click via a mobile device. They are an increasingly popular online payment method because of the level of security provided and the ease of completing a purchase in one tap.
Popular examples of mobile wallets are Apple Pay, Google Pay, WeChatPay, and Alipay. There are over 15 billion mobile devices in use worldwide, all of which can be used to purchase products in the blink of an eye. If your e-commerce store hasn't already leveraged this type of payment method, this is one of the first you should integrate as soon as possible.
Pros
Facilitate cashless, cardless payments
No need to enter payment information multiple times
The checkout process is very efficient for customers
Mobile wallets are easy to download and set up from a smartphone
All transactions are encrypted and perfectly secure
Cons
Businesses shoulder transaction fees
What Are the Most Popular Online Payment Methods Across the World?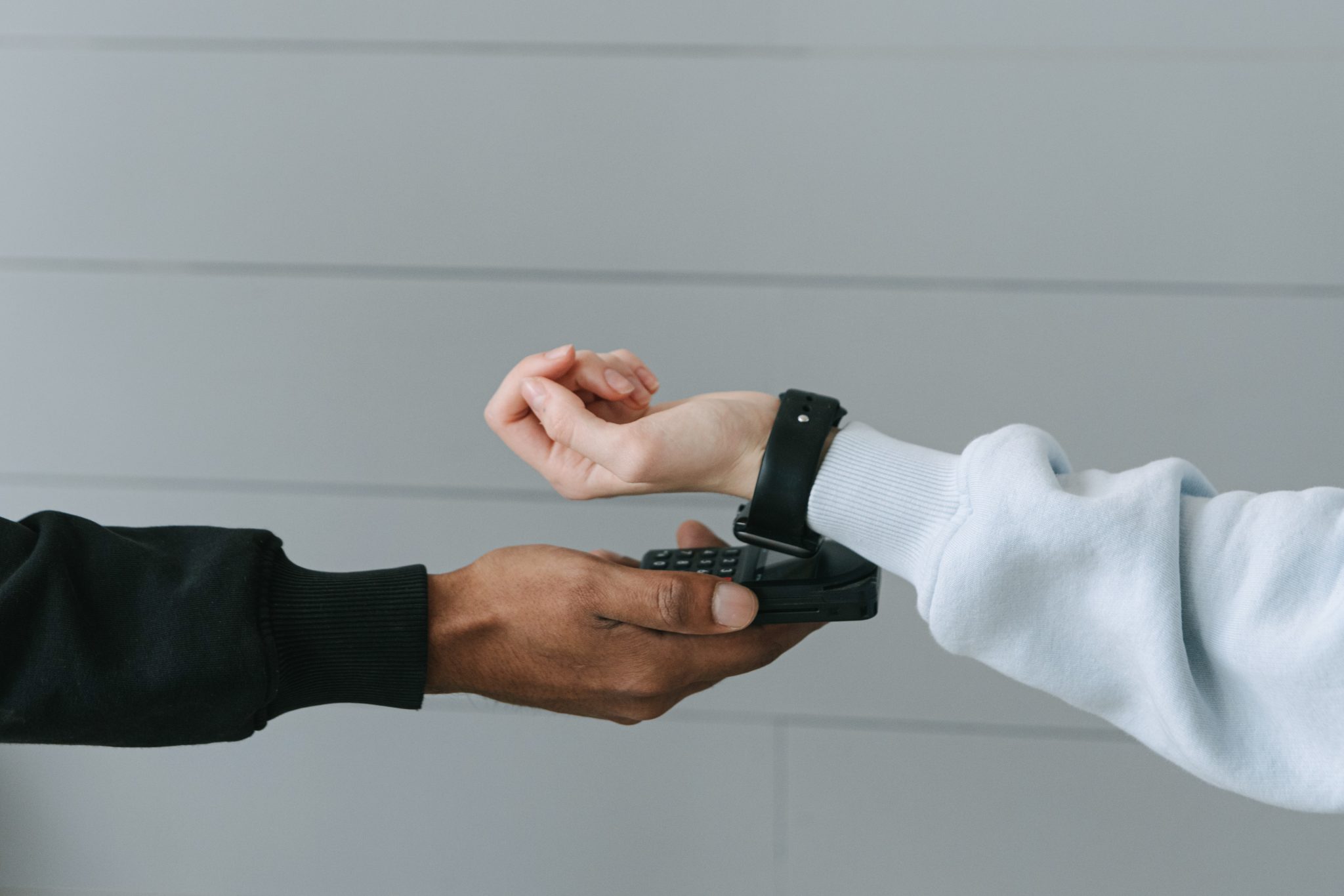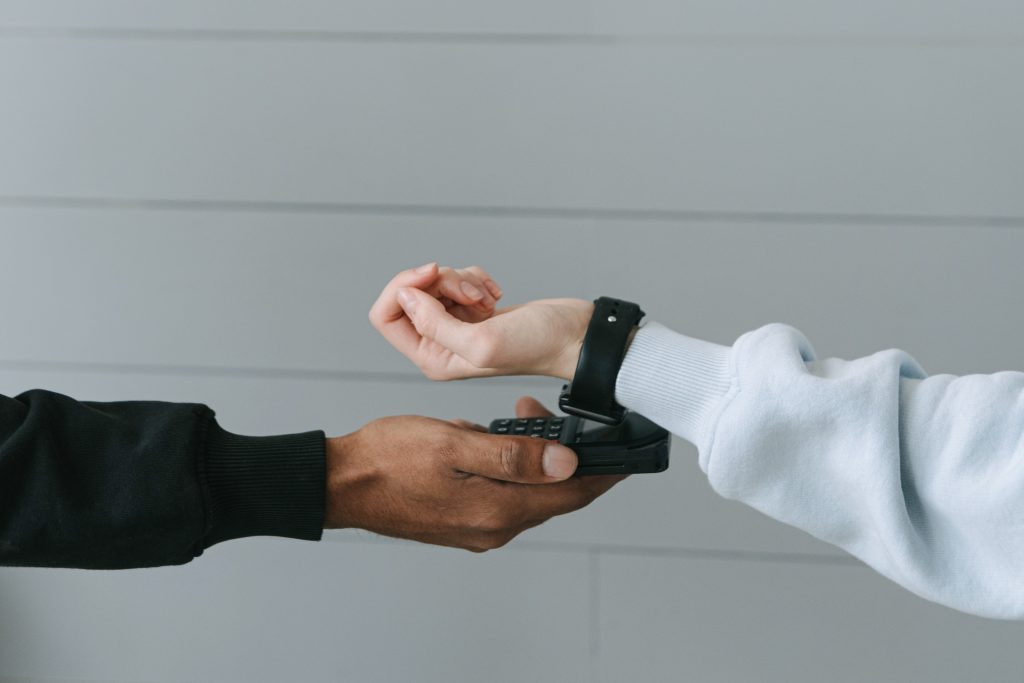 If you want to expand your business beyond the borders of your home country, various online payment methods are a must.
Check out some of the popular online payment options across the world to know what you should integrate.
North America
Prepaid Cards: Paysafecard, Openbucks
Bank Cards: American Express, Mastercard, Discover, JCB, Visa, Interac Online
eWallets: PayPal, Android Pay, Google Pay, Apple Pay, Samsung Pay, Neteller
Money Transfer: Skrill
Direct Debit
BNPL: Klarna, Afterpay
Cryptocurrency: Bitcoin
Europe
Prepaid Cards: SNAP, Paysafecard
Bank Cards: Mastercard, Visa, American Express, Maestro, UnionPay, JCB
eWallets: PayPal, Amazon Pay, Google Pay, Apple Pay, Yandex, Skrill, Qiwi
Money Transfer: Sofort, iDEAL
Direct Debit
BNPL: Klarna
Cryptocurrency: Bitcoin
Asia
Prepaid Cards: UnionPay, Mastercard, Visa, JCB, RuPay
Bank Cards: American Express, Mastercard, Discover, JCB, Visa, Interac Online
eWallets: WePAy Chat, AliPay, Paytm, PayPal, Google Pay, Apple Pay, GCash, GrabPay, PayU Wallet, Mobikiwi, Citrus Pay
Money Transfer: SMART Money
BNPL: Afterpay, LazyPay
Cryptocurrency: Bitcoin
Pay with cash later: Konbini
Australia and New Zealand
Prepaid Cards: Paysafecard
Bank Cards: Visa, Mastercard, Discover, American Express, JCB
eWallets: PayPal, Google Pay, Apple Pay, Samsung Pay
Money Transfer: Poli, BPay
BNPL: zipPay, Klarna, Afterpay, Openpay
Cryptocurrency: Bitcoin
The Bottom Line
Selecting the best payment methods for your business is an important decision, one that will significantly affect your audience reach. A customer-centric approach is best: your choices must make the checkout process simple and hassle-free, so they will be encouraged to purchase from your e-commerce store.
If your customers are happy, then you're surely doing the right thing!
We hope that this guide can help you maximize your market scope, boost sales, and improve customer satisfaction.
Are you interested in scaling your business next? Check out our comprehensive guide on how to scale a business via e-commerce tools!