There is an opinion that marketers deliberately exaggerate almost all holidays just to profit from people. The choice is yours whether to believe it or not. But holidays and seasonal events bring additional income to businessmen is a fact. If you're a budding businessman or just want to learn more about seasonal advertising trends, then you've chosen the right article. We will talk about what seasonal trends exist, what their features are, how to properly set up advertising during each seasonal event, and how to earn more and not miss such a chance.
By the way, many people think that not every business can be suitable for some kind of seasonal promotion. Indeed, not all, but most people do not even suspect that their business can gain momentum just by participating in a seasonal event. We will not talk about the development strategy of your specific business since everyone has their case, and if our advice suits someone, then someone can only go to minus. But we will tell you what seasonal advertising is in general, how to use it correctly, and what the consequences may be.
What Are The Seasonal Advertising Campaigns?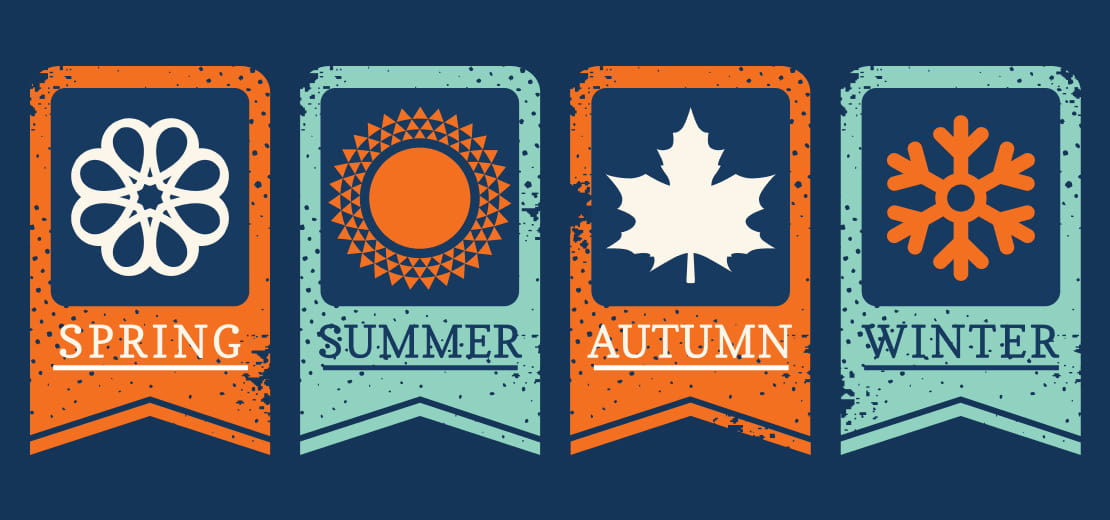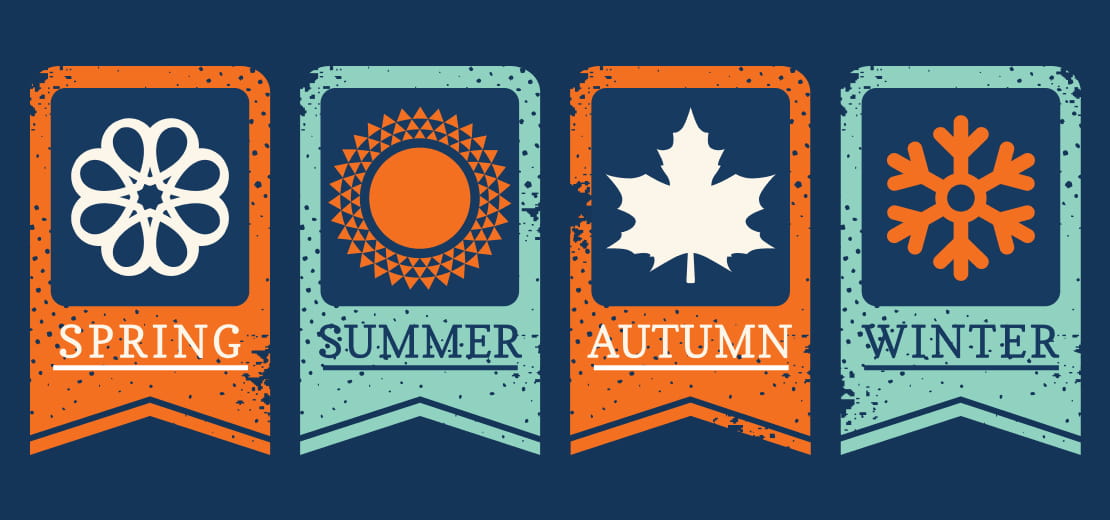 If we walk from January to December, we can highlight the following seasonal events:
Christmas and New Year;

St. Valentine's Day;

spring holidays such as International Women's Day, Mother's Day, and Father's Day;

summer season;

Halloween;

Black Friday;

New Year's Eve.
Let's now take a closer look at what each event is like.
Christmas and New Year. Now we will not talk about New Year's discounts, beautiful advertising integrations, and garlands; this is all before the new year. Usually, people in the new year set themselves goals for the whole year. Someone wants to lose weight, someone wants to take up a new hobby, and someone else wants to start something new in their lives. And in this situation, you can help people.
Listen to society, for sure you will notice some kind of new trend. Then you can adjust your business to this trend or simply integrate it into your business. If people are satisfied with your product or service for the first time, they will return to you or advise you to their friends. Thus, the seasonal advertising campaign will be successful.
St. Valentine's Day. It is worth starting an advertising campaign for Valentine's Day in advance, as well as for all other holidays; this is the best place to advertise your referral system. So, one person can bring his friend or partner to you, and others can reach after them. To simplify the seasonal advertising process, use referral apps that automate the process of promoting your business.
Spring holidays such as International Women's Day, Mother's Day, and Father's Day. The situation is very similar to that on Valentine's Day. Your customers should be reminded of the referral system and advertise it again for new potential customers.
Summer Season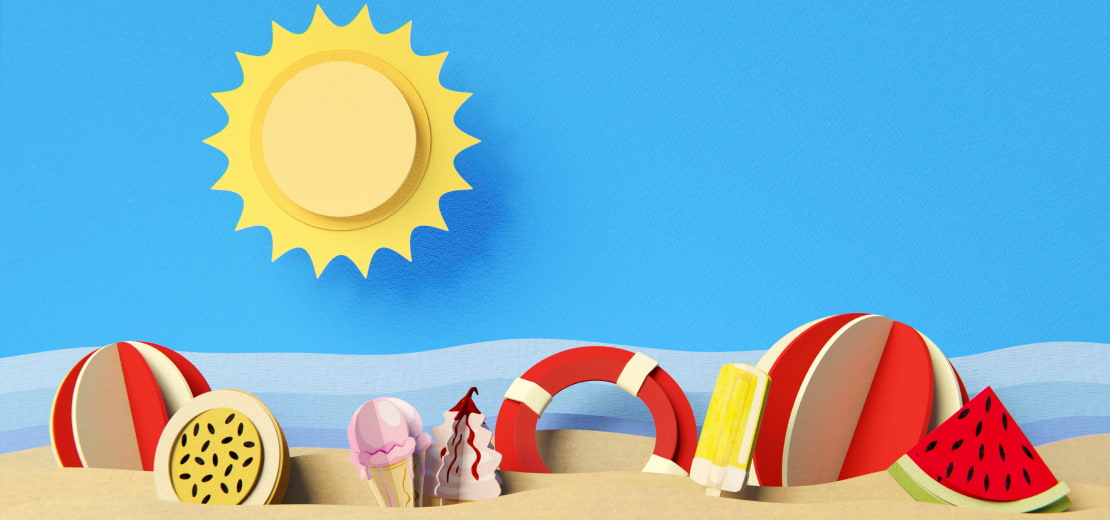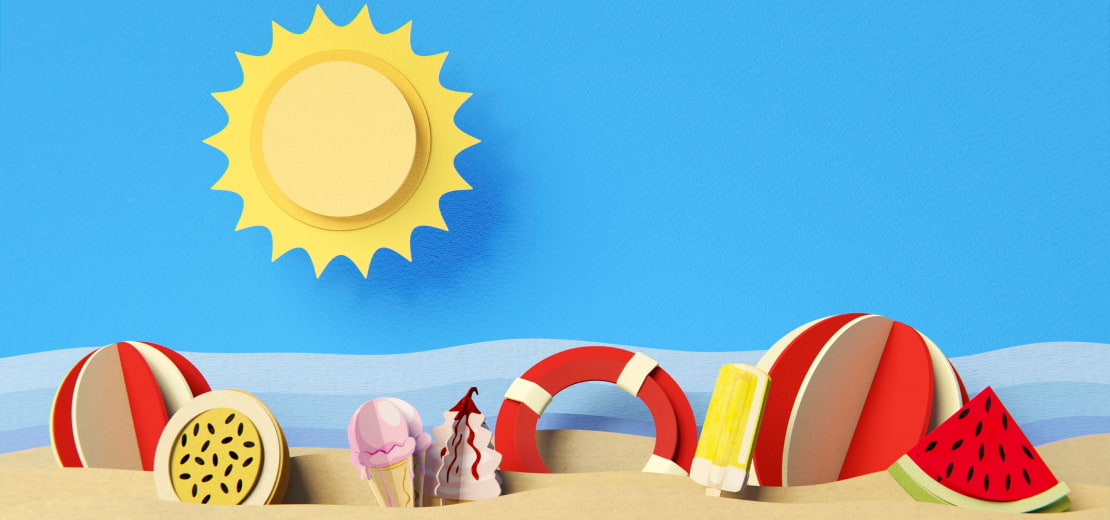 We will pay more attention to this part. It is often in the summer that such a phenomenon occurs in business as a seasonal decline in sales. A seasonal slump is when sales drop every year in the same season, such as in the summer when the heat makes it hard to work.
In such seasonal decline, the following seasonal advertising trends should be followed:
Bet on stable products. Or to "stars" with "cash cows", using the terminology of

Boston Consulting Group

. According to their research, any product goes through four stages in its life:

market entry or "difficult kids";

growth or "stars";

maturity or "cash cows";

decline or "dogs".
It is easiest and most enjoyable to work with "difficult children" because they are actively developed and sold and are relatively easy to promote. But during a downturn, Boston Consulting Group recommends betting on "stars" and "cash cows" because they are more reliable, more stable, and aimed at a broader market. If the company has "difficult children", but because of the recession, there are no resources to "grow" them, it is worth temporarily slowing down the promotion.
Do not set "special prices" even for the best customers. Stick to your usual strategies and keep price fluctuations as narrow as possible. If you make a "luxury" discount to a customer, the customer who was left without a discount, but spent on a

seasonal advertising

campaign, can find out. As a result, the first customer will be able to sell the product at a low cost, and the second customer will not be able to sell anything at all – the competitors are cheaper!
Autumn Events
Halloween. This is the time of creativity, as all people make original costumes, jewelry, and so on. You can play on this by arranging a competition, for example, the best logo for Halloween. In addition, a special series of products dedicated to the theme of Halloween will help increase holiday sales and remind you of yourself. If you have an offline point of sale, embellish it and your employees; this will attract passers-by and lure them away from your store, especially if they are parents with children.
Black Friday. All businessmen are waiting for this day; this is a great chance to make more money and work for the future. It is for the future since a lot of people will stay with you after the global sale. Therefore, in order not to lose this opportunity, follow the following rules:
For a month or 3 weeks, make sure that the site is ready for the influx of visitors (test the servers for load, check the 404 error, etc.).

Select products for which discounts will apply (refer to your statistics). Remember to be prepared for the hype and make sure that the items don't suddenly run out of stock.

Determine the amount of the discount. For greater effect, it is worth reducing prices by at least 20%. If you are not ready for such discounts, prepare gifts or bonuses for your next purchase.

Run warm-up advertising campaigns; this will help you build a base of potential buyers that will come in handy on X-day. To be remembered by future customers, use bright creatives, branding, and a recognizable character in your campaigns if you have one.
Even if everything went well, you shouldn't relax: you can make money on up-sales – prepare lucrative offers for those who did not manage to take advantage of the discount on Black Friday.
And the New Year is very soon, and clients are already starting to buy gifts for their loved ones. Build a base of active customers and launch warm-up advertising campaigns.
New Year's Eve

In this bright and pleasant time, everyone should think that you are a part of the holiday. That is, integrate into the new year or make people associate the new year with you. Coca-Cola is a great example of this; Santa Claus drinks this drink on their banners and immediately associates it with himself.
People buy gifts for themselves and their loved ones, toys, and decorations for the Christmas tree, new clothes, food for the New Year's table, and much more. The promotion will be a good motive to buy your products right now while the offer is valid. Encourage buyers who are willing to spend money to do it with you.