Customers are veery sensitive to negative experiences. In fact, 32% say that even one lousy interaction would make them abandon a brand they love. And that's natural; people like to be heard and respected.
For example, you call the support service, and you're put on hold. How long will it take before you start cursing? How about 15 hours? Yep, once upon a time, a persistent customer was put on hold for two hours. Frustrated, he decided to wait and see how long they could keep him on the line. Finally, 15 hours later, they answered and informed him that his request was denied due to an error.
What he felt at that moment is called a bad customer experience. And support is only one touchpoint where your clients might opt out. In this article, we will explore crucial practices for designing winning CX strategies, like support, SMM, an in-depth database of knowledge, and much more. So let's start!
Why Customer Acquisition and Retention Are Essential for Your Business
Acquiring new customers is vital to maintaining growth, while retaining existing customers ensures a stable revenue stream. Thus, finding a balance is crucial.
This is precisely what a customer experience strategy can help with. In plain language, the CX is how customers feel about a brand based on all their interactions, including product quality, customer service, website/app usability, and more.
A good CX makes people loyal and helps businesses grow, while a bad one can lead to negative reviews and customers leaving for competitors. And companies know it. Most businesses call CX the key differentiator within very tight markets. It keeps people returning and spreading the good word.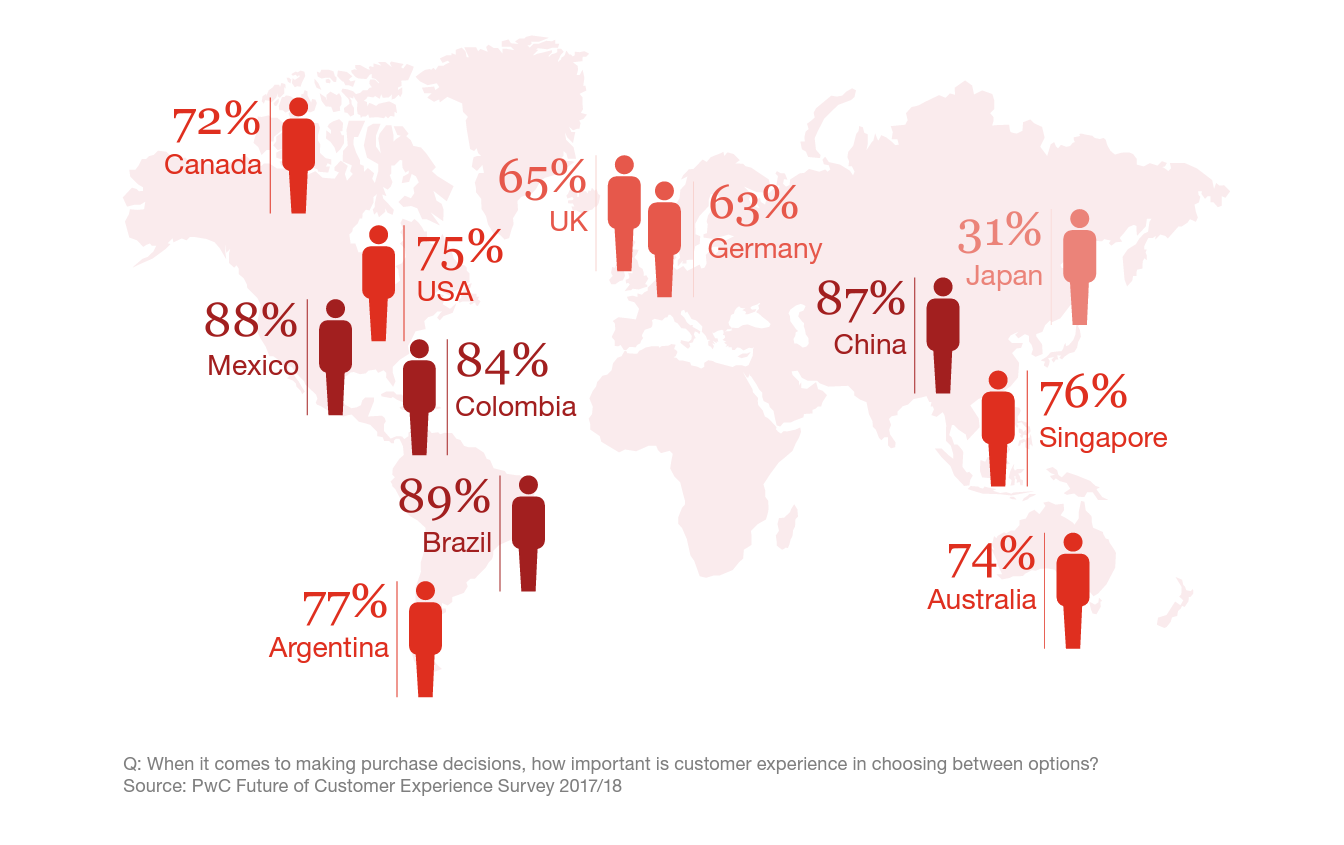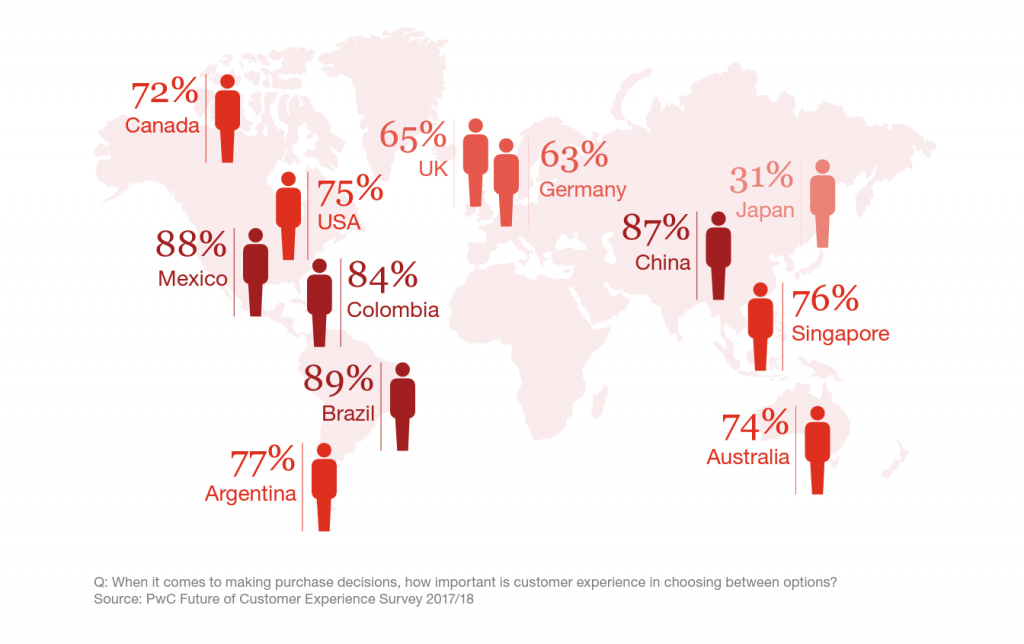 The key benefits of a wholesome customer experience strategy include:
Loyal customers: People who have a positive experience with a brand are more likely to return for more.
Lifetime value: Loyal customers spend more money and purchase more frequently.
Word-of-mouth marketing: Satisfied customers are more likely to recommend a business.
Lower customer churn: Positive experience can keep customers from switching to competitors.
Online reputation: Positive reviews and feedback can enhance a brand's reputation and attract new customers.
But how to make all this happen? There are many different approaches, let's dive into some of the best ones.
1. Know Your Customers
Four out of five consumers are more inclined to purchase from businesses that offer a personalized experience.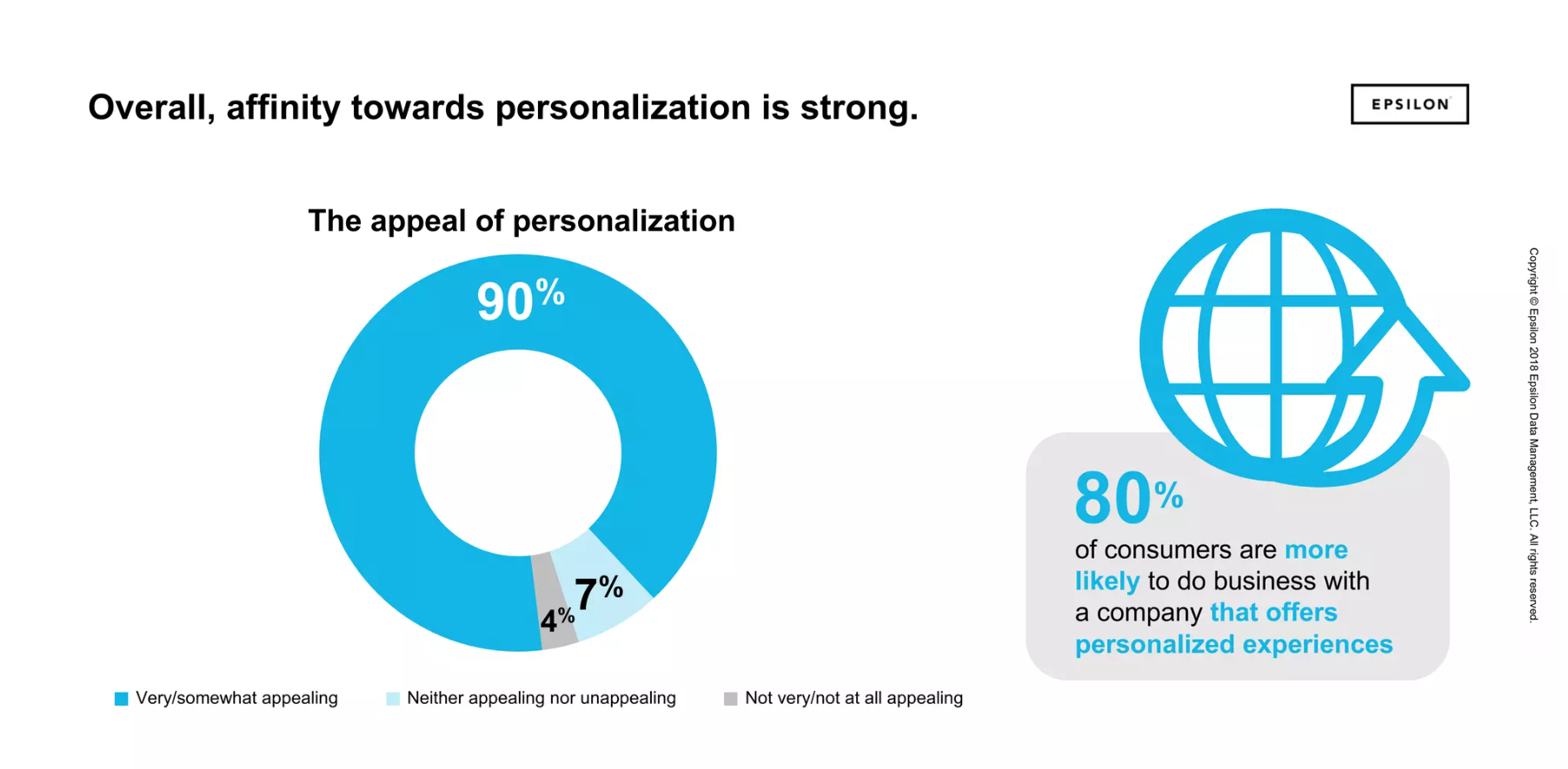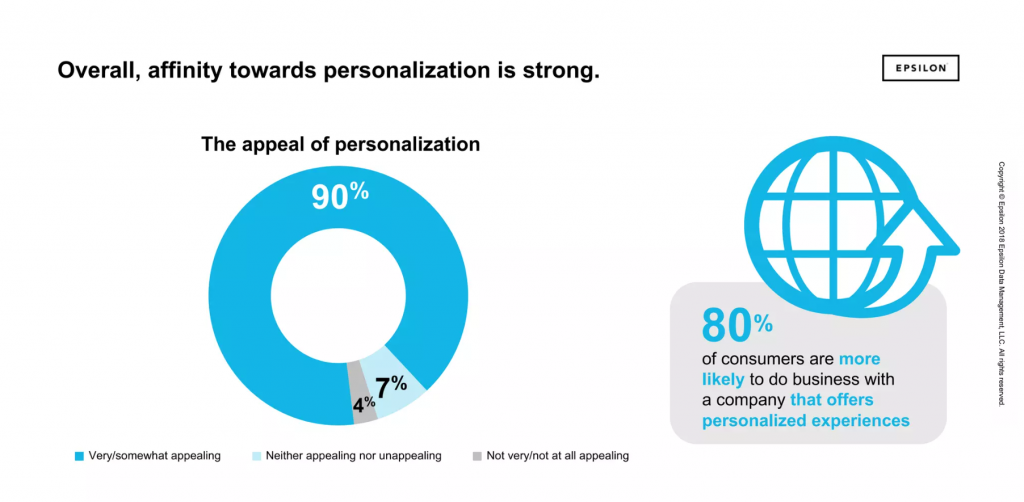 Hence, you need to know who you are addressing to connect and emphasize with people. This includes collecting data and studying their habits:
Demographic: Gender, age, income level, location, etc.
Psychographic: Interests, values, lifestyle, behavior, etc.
Purchase history: What products or services have they bought in the past, how often did they buy, etc?
Communication preferences: Do they prefer email, phone, or socials? What times are they most likely to engage?
Customer feedback: What are their pain points, what do they like about the brand?
This data can mainly be obtained automatically using analytics tools, CRMs, and social media listening tools. Except for feedback. To get it, you must ask a customer directly.
2. Collect Their Feedback
Even the fact that you ask people about their impressions helps because 77% of customers view brands more favorably if they seek out and apply feedback. And there are different ways to do it. Let's explore some:
Surveys are an effective way to gather feedback from customers. They can be emailed, embedded on a website, or included in a post-purchase follow-up. Ensure they are short, straightforward, and relevant to the customer's experience.
Social media like Twitter, Facebook, and Instagram are great for collecting feedback. Companies can create polls, ask open-ended questions, or respond to customer comments to gather insights.
Brand mentions monitoring provides a valuable understanding of how people perceive a brand on different platforms. Businesses can do it using specialized software that helps to track several channels simultaneously.
Feedback forms on the website or mobile app to gather customer insights. These forms can be tailored to specific products or services, and the feedback collected can help businesses make informed decisions.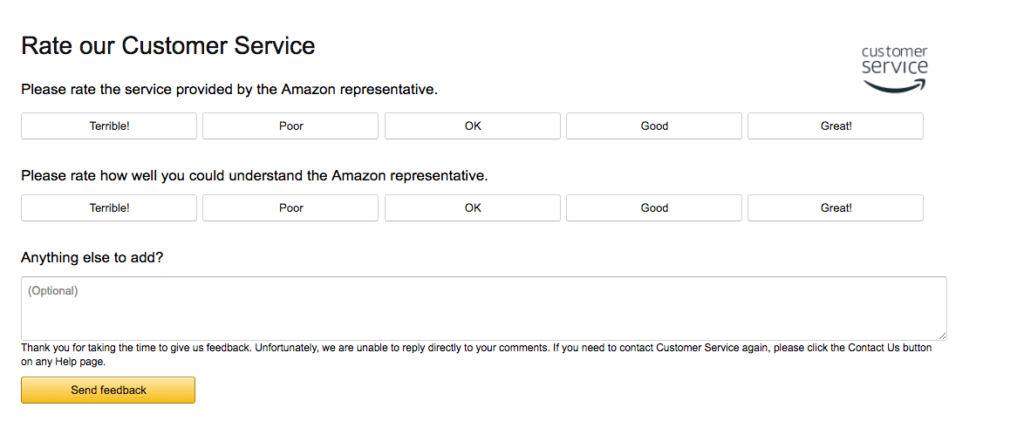 The feedback gathered should impact a company's product decisions, communication, and customer experience strategy design. Next, we want to talk about the means of delivering the CX, the most important characteristic of which is the diversity of channels.
3. Provide Multichannel Experience for All Types of Customer Behavior
Multichannel CX is a way to engage clients through multiple touchpoints. They actually expect this from companies. And it gives benefits in customer retention and customer acquisition.
First, improved satisfaction. People appreciate the convenience and flexibility of communication.
Second, it increases customer loyalty. People are less likely to switch to competitors if a company meets their communication preferences.
And, of course, greater reach. Being available everywhere makes it easier for potential customers to find a brand.
What exactly are these channels? Today, the best set is:
Email: Many customers prefer it for more in-depth support.
Phone: Some customers still prefer a call, especially when resolving complex issues.
Live chat: An increasingly popular channel that allows customers to communicate with businesses in real-time, making it convenient and efficient.
Social media: The multimedia nature of this channel provides creative ways to engage with customers.
Self-service: FAQs, knowledge bases, and chatbots can quickly and easily solve common problems.
What to do with such a variety? It is most convenient to use them through one platform. Bringing all interactions together in one software solution is precisely what kickstarts the multichannel CX. It also simplifies the process of its personalization, which we want to discuss further.
4. Personalize Customer Experience
During the COVID-19 pandemic, McKinsey & Company found that 71% of consumers expect personalized interactions, and 76% are disappointed when businesses don't deliver them. People want to feel valued and understood.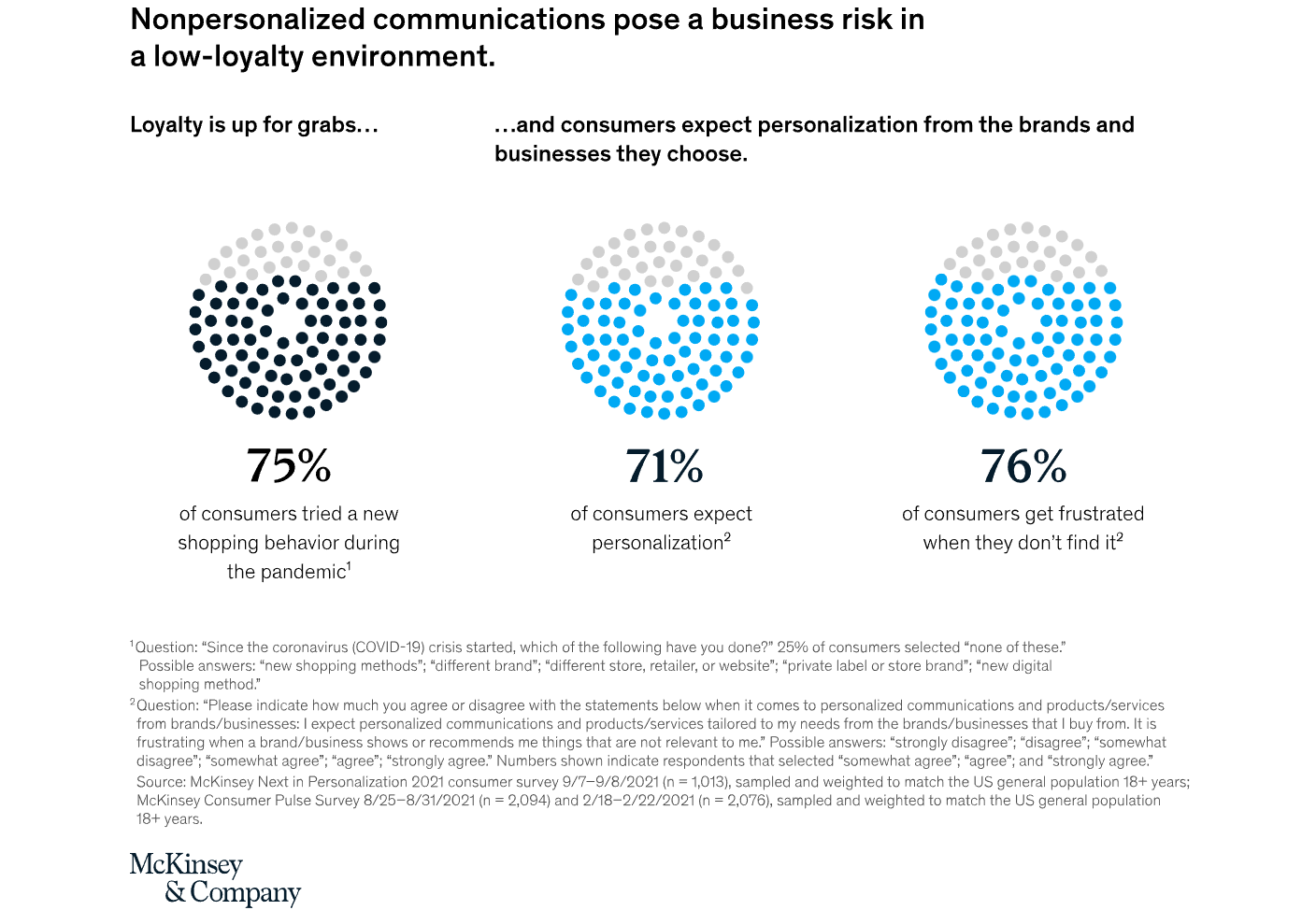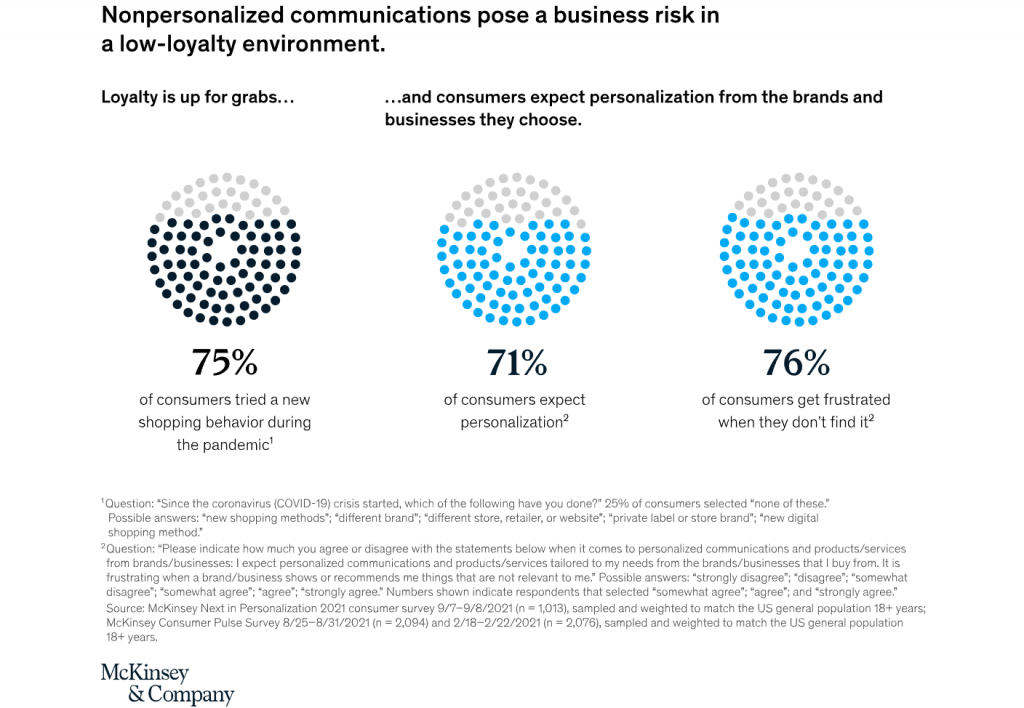 Therefore, creating a feeling that you know them personally is necessary. This is achieved through personalized content based on customer data distributed through various communication channels.
Recommendations: Use data from purchases and browsing history to personalize product recommendations via email or advertising.
Segmentation: Use the customer's name in the subject line and body of your emails. Segment the email list based on behavior and preferences, and send tailored emails.
Loyalty programs: Offer personalized rewards and incentives for repeat customers through loyalty programs based on their behavior and preferences.
Timing: Use customer data for optimal timing of special offers, emails, etc. One example is choosing holidays, birthdays, or a time of day that is convenient for them.
Customer service: Service tailored to customers' needs and preferences, such as chatbots with personalized recommendations or trained representatives.
And, by the way, customer service. This is one of the most problematic parts of the CX, as every aspect of the problem-solving process can lead to dissatisfaction. So let's pay more attention to it.
5. Resolve Customer Queries Fast
One of the most essential experiences is customer service. But what distinguishes high-quality support? Most clients cite speed of resolution as the most important factor. In particular, solving the problem at the first contact leads to the greatest satisfaction.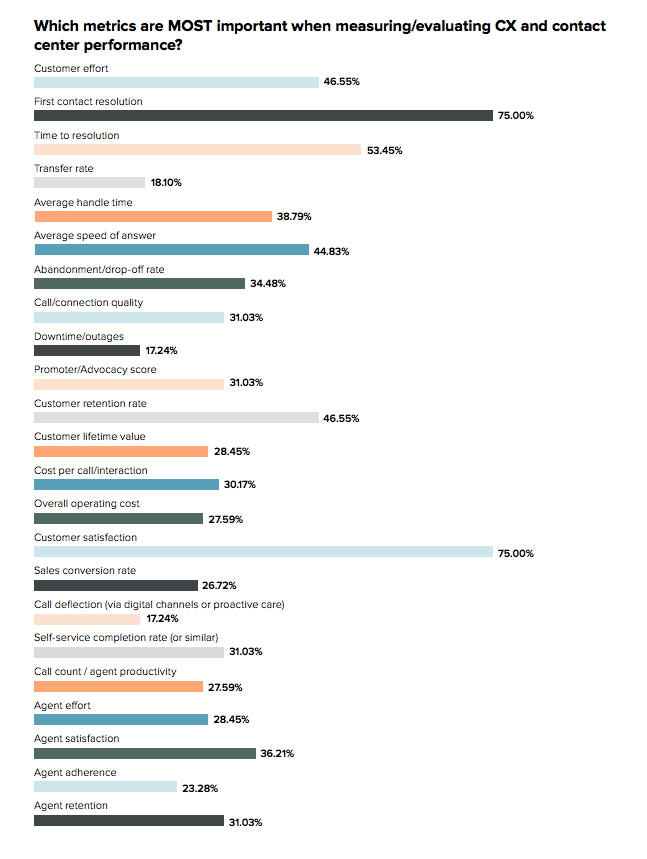 And, of course, the majority expects a quick response to the request. That's it, there is no clear benchmark. The faster, the better.
To speed up, companies can use customer service software to automate and streamline support processes. Such products often integrate live chat, email, and chatbots.
Also, such software helps to track and analyze key metrics that impact customer experience: response time, resolution time, and first contact resolution rate.
6. Educate Website Visitors
The Harvard Business Review found that 81% of customers across industries try to solve problems on their own before contacting a representative. And again, the decisive moment is speed.
One way to help them find answers and educate them about a product is through a knowledge base, FAQ blocks, or chatbot.
Knowledge base: It's an organized information collection about products or services, including tutorials, step-by-step guides, etc. It must be well-organized and easy to navigate.
FAQ block: It helps visitors quickly find answers without navigating multiple pages. It must be easy to read, concise, and cover the most frequently asked questions.
Chatbot: It's a conversational interface that can be integrated with a knowledge base and FAQ blocks to provide a seamless experience.
Informative content helps educate visitors about a product or a service and answer their questions quickly, improving the overall experience on a website.
7. Reward Customer Loyalty
Loyalty is something that should be maintained. After all, loyalty brings businesses the lion's profit share and is critical to improving customer retention. But there are different types of it.
Those who are just happy with a product or service but can switch if they find a better deal or experience.
People for whom this or that business is simply convenient, even if they have to pay more.
Customers who stay with a brand because of a loyalty program.
Some customers stay with a brand only because it offers the lowest price.
And also, there are the biggest fans who frequently buy, give feedback, and recommend a business to others.
All these types should be taken into account, and there are a lot of examples of how businesses can reward their customers.
For instance, Starbucks offers a classic points-based loyalty program. Points can be redeemed for free drinks, food, etc.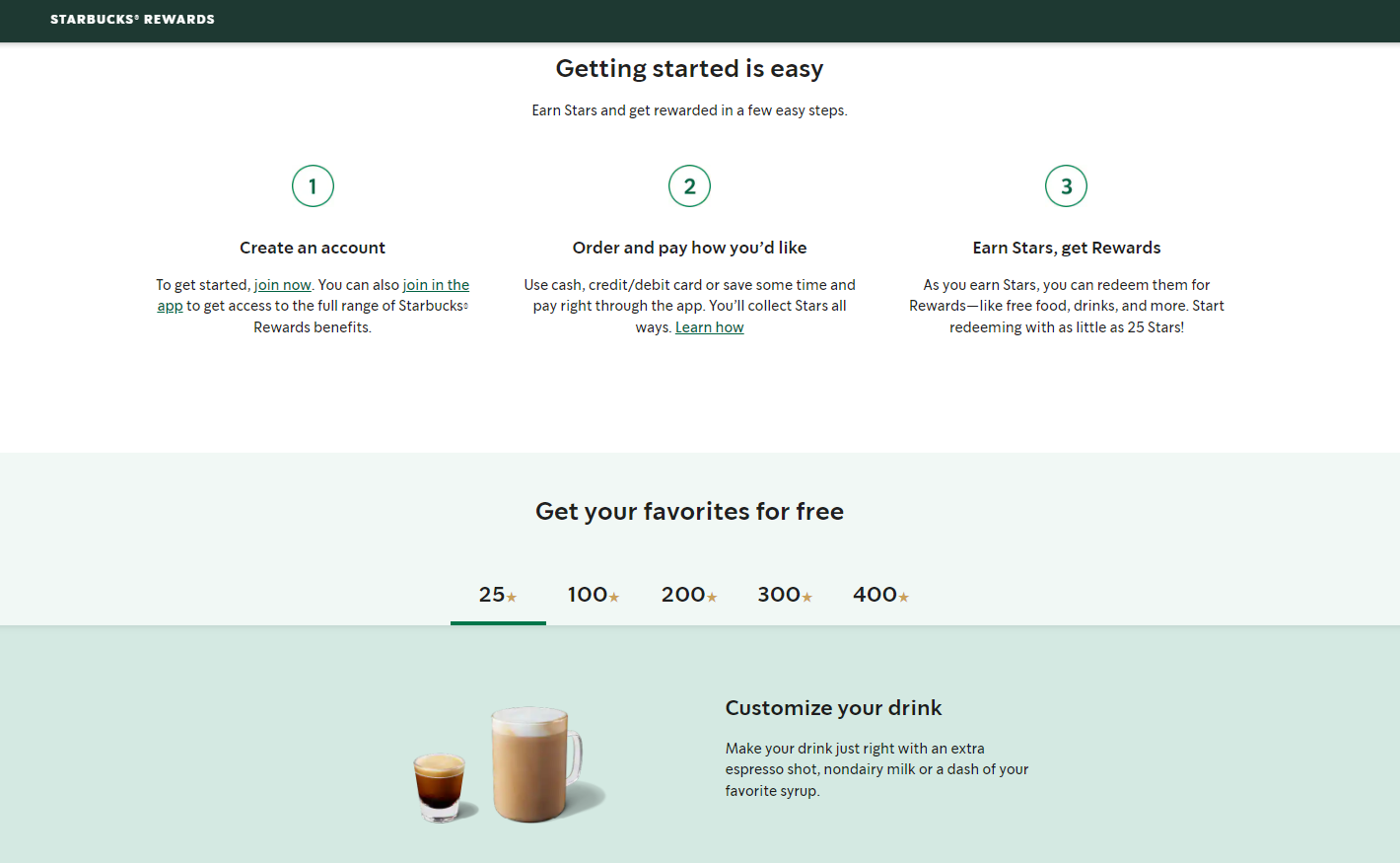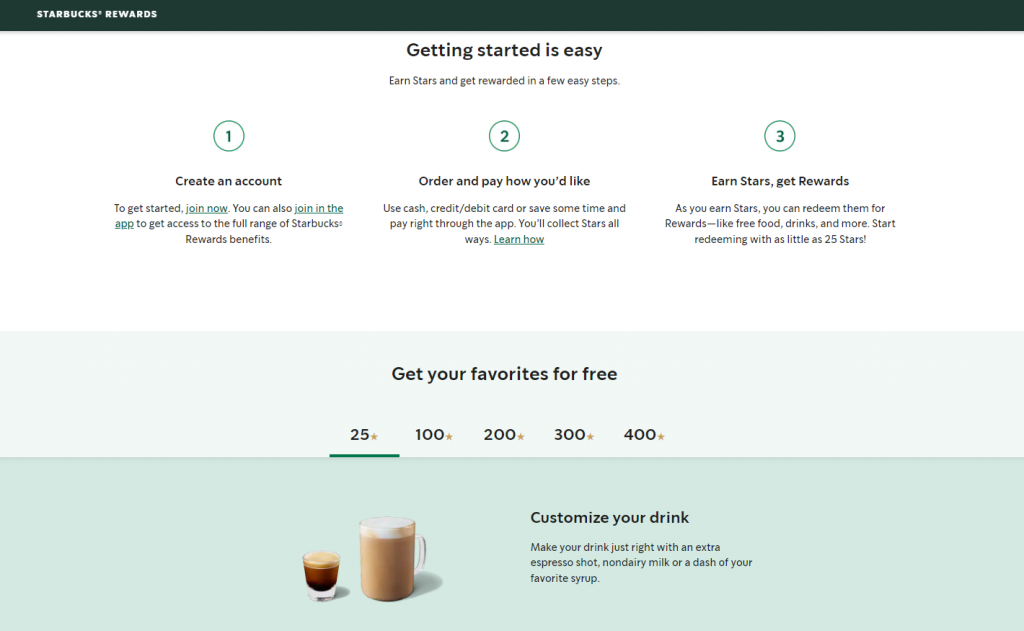 Amazon offers free two-day shipping, access to streaming, and other exclusive benefits for members who pay an annual fee.
Hilton offers exclusive benefits and rewards, such as free room upgrades, free nights, and other perks based on the number of nights stayed in Hilton properties.
8. Utilize the Force of SMM
Social networks help businesses to simultaneously address all customers, and also attract potential ones. Also, such platforms as Snapchat, Discord, or Twitch enable producing a peculiar experience through multimedia instruments.
Choose the right platform: Businesses should identify the platforms their customers use most before starting socials. For instance, if your customers are primarily young adults, Instagram and Snapchat may be the best choices.
Respond promptly: One of the most significant advantages of social media is its immediacy. Therefore, customers will expect a quick response if you focus on customer service in your socials.
Be empathetic: In socials, sharing emotions, including negative ones, is common. But this communication is visible to everyone, so it's crucial to respond with empathy and understanding rather than defensiveness.
Provide value-added content: Socials aren't just customer service platforms; it's an opportunity to become valuable to customers. Share helpful tips, industry insights, and other useful information.
Be creative: Socials just love funny viral stories. Companies should take advantage of this and offer creative and bold content if it fits their tone of voice.
Also, it's worth studying the best examples to understand which SMM strategy to choose. Let's see some.
Wendy's: The company is known for being witty and engaging, often using humor and pop culture references.
One of the most successful campaigns was the #NuggsForCarter, which started as a response to a Twitter user named Carter Wilkerson asking for free chicken nuggets for a year. The brand challenged him to get 18 million retweets to earn the prize, which went viral and even resulted in a Guinness World Record for the most retweeted tweet.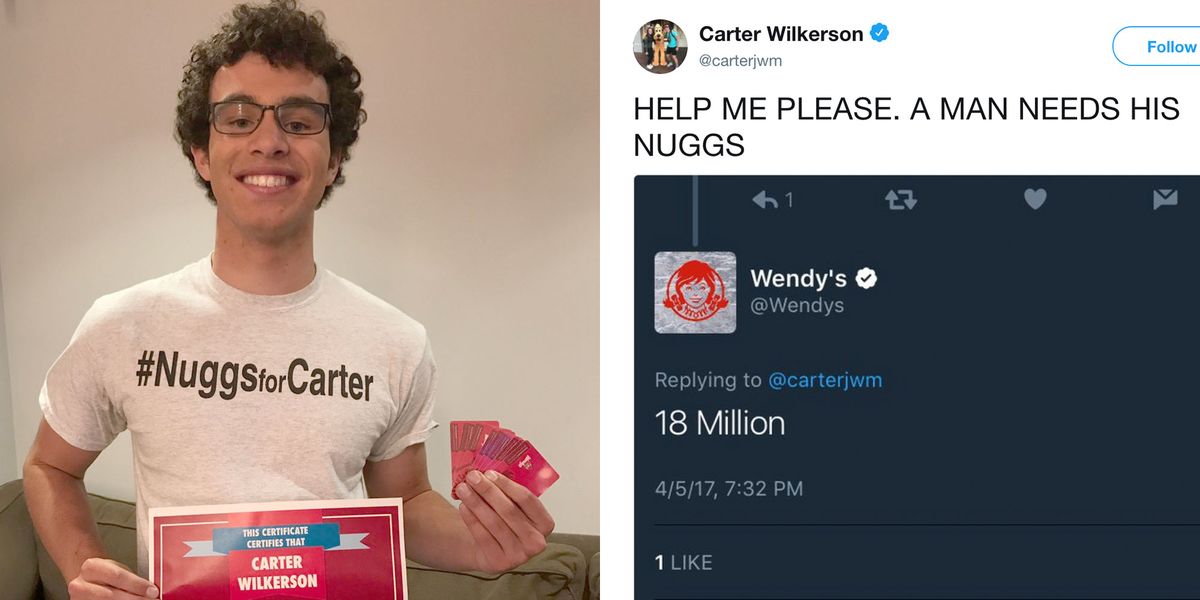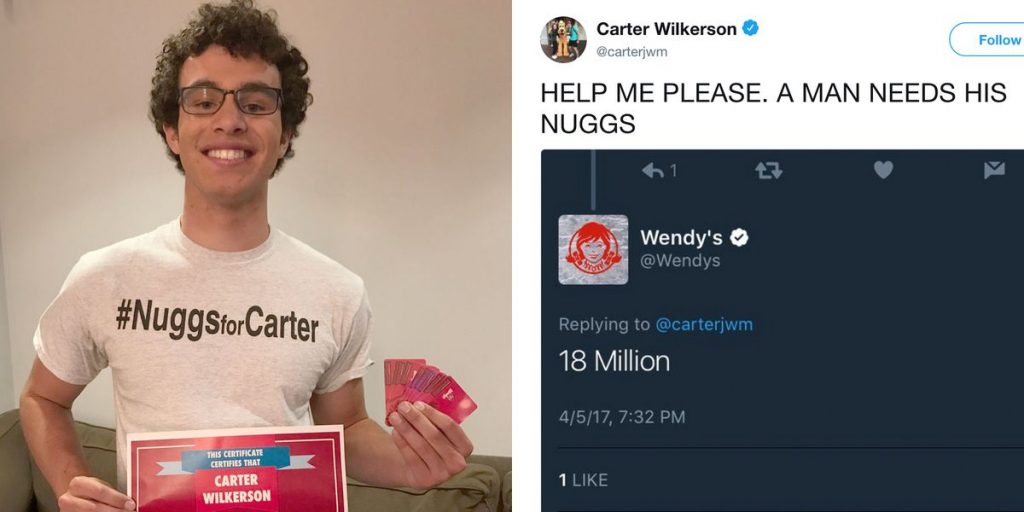 Nike: This brand uses social media to spread positive sentiments and connect emotionally with customers. They employ user-generated content extensively, encouraging people to share photos and videos of themselves using Nike products with branded hashtags.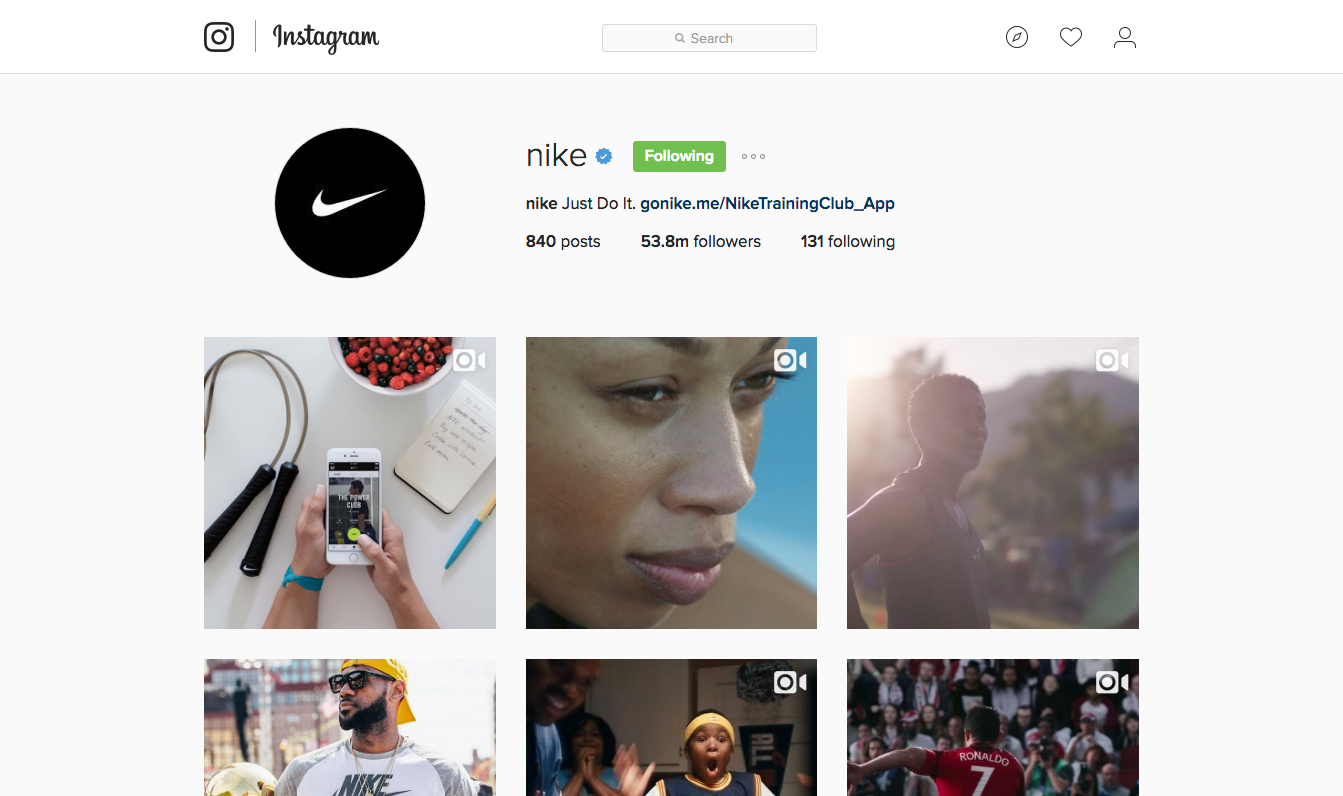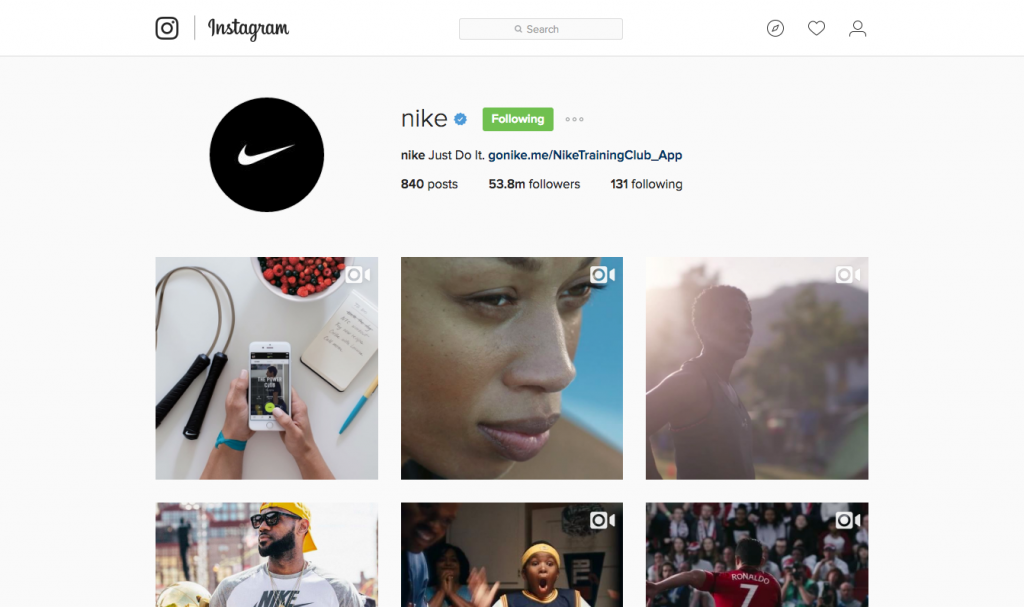 Airbnb: The company uses socials to showcase unique travel experiences and promote cultural exchange. They also have a strong customer service presence, responding quickly to customer concerns or issues.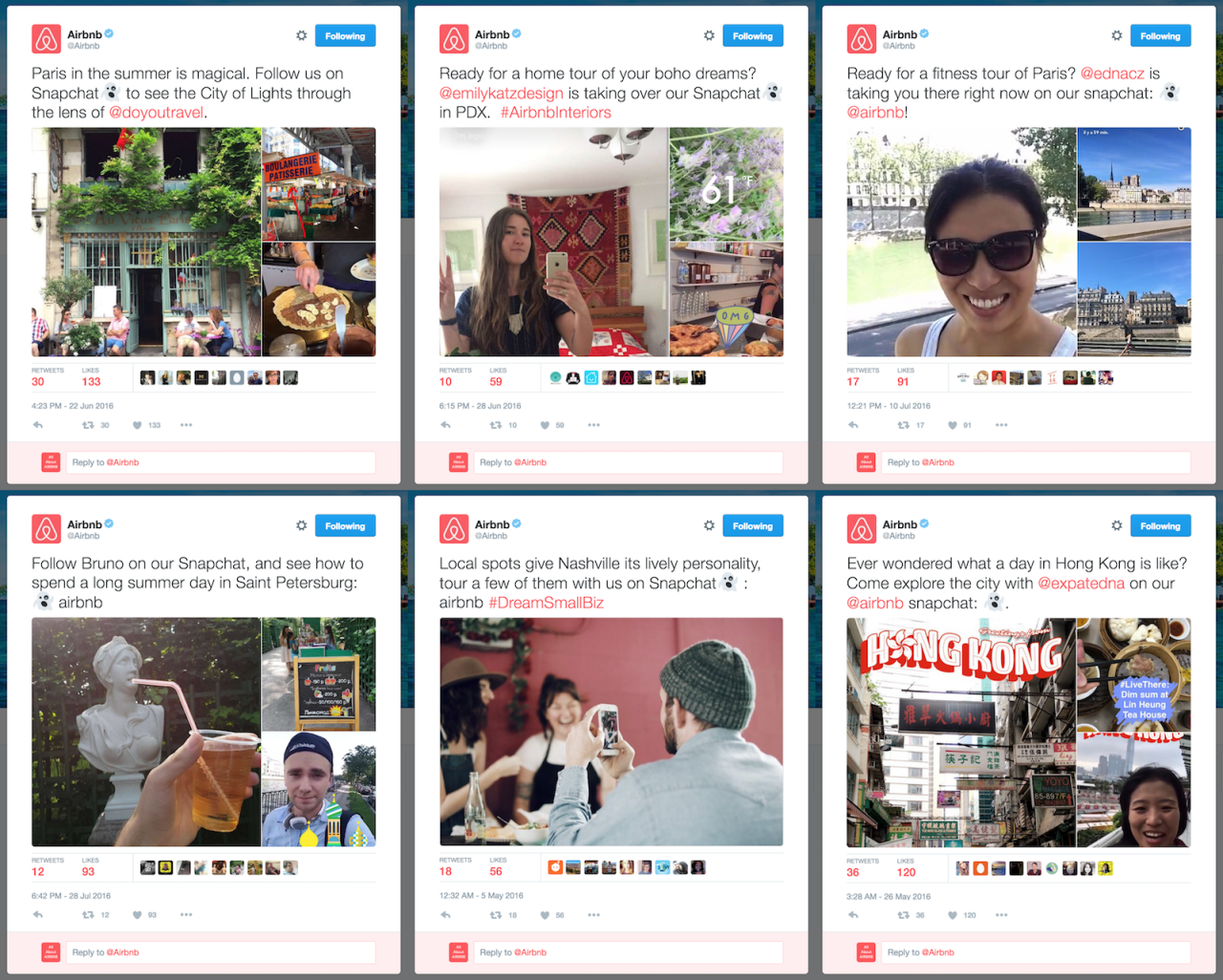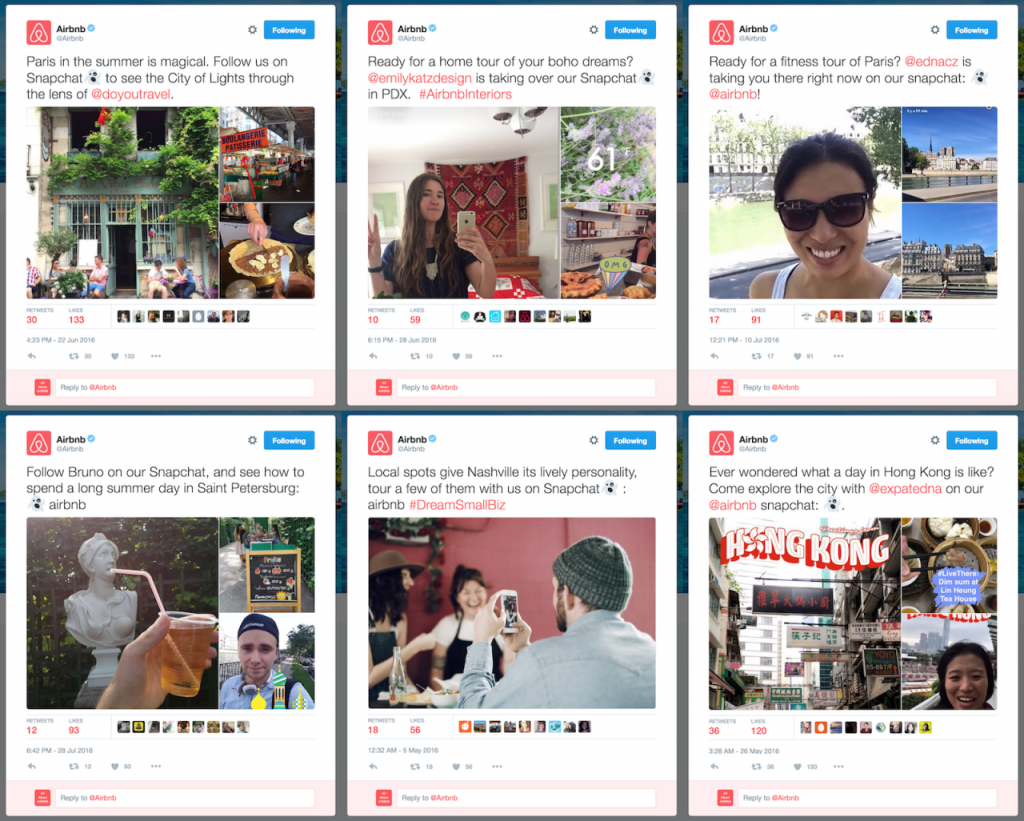 Being responsive, authentic, and personable allows companies to create strong client-brand connections and build impressive experiences.
9. Embrace Transparency
The era of fake news and data breaches makes people constantly doubt, especially regarding their money and privacy. As a result, 86% of Americans believe that transparency from businesses is currently more essential than ever.
Clear information about products, services, and company policies helps customers make informed decisions and feel confident in their choices.
One of the shining examples is the American online retailer Zappos. The company values transparency, making it a core part of its culture and communication.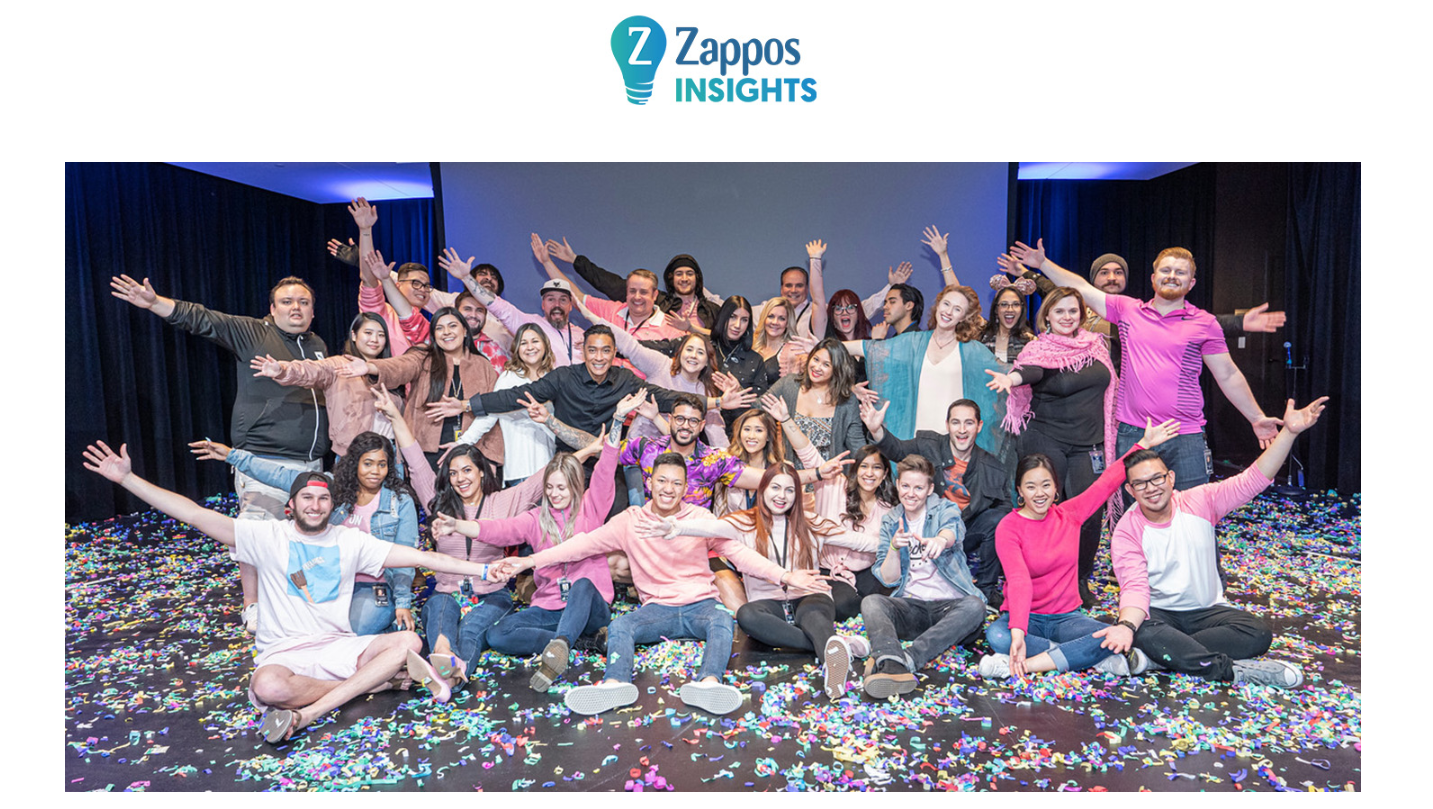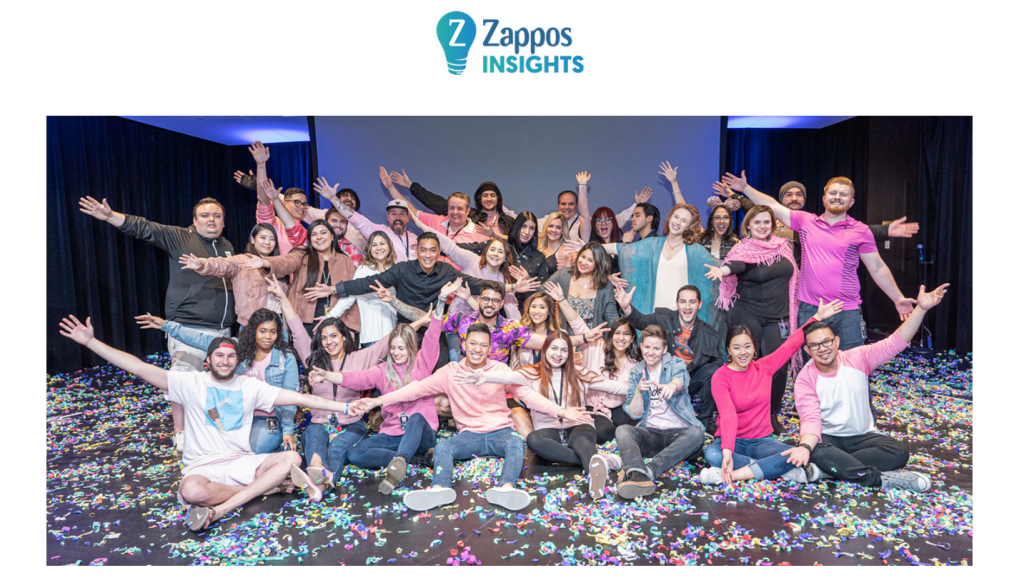 As a result, they established an entire department called Zappos Insights. It offers tours, live events, and Q&A sessions with departments like customer service, user experience, and marketing. This move increased customer trust and confidence in the brand.
When companies prioritize transparency as a core value, it leads to loyalty and, ultimately, business success.
10. Focus on Employees' Engagement and Satisfaction
Another key to a thriving business is smiling staff. When employees are happy, output skyrockets, creating a cheerful workspace that boosts excellent customer service, increasing customer satisfaction and increasing customer loyalty.
How to keep employees satisfied?
Professional Development. People want to grow and advance. Training and development opportunities help employees feel valued and invested in the company's success.
Open Communication. It can help employees feel heard and valued. Regular team meetings or feedback forms allow people to express their thoughts and concerns.
Competitive Salaries and Benefits. It's just basic. Businesses should ensure their salaries and benefits packages are competitive with industry standards.
Achievements & Rewards. Recognizing and rewarding employee achievements increases morale and motivation. It can be programs or just incentives for meeting goals.
Positive Work Environment. Businesses can offer perks like casual dress codes, flexible schedules, or team-building activities to form a positive workplace culture.
Final Thoughts
Designing a winning CX strategy takes time, effort, and dedication. However, it doesn't end with implementing the best practices we've discussed. It's an ongoing process, and staying proactive and responsive is vital.
Regularly track customer satisfaction, retention rate, lifetime value, and customer acquisition cost to ensure success. You can use tools like Google Analytics, customer feedback surveys, and social media analytics to make data-driven decisions.
Keep improving your customer experience strategies by monitoring progress and making necessary changes to attract and keep customers returning. Hard work will be worth it!