Blogging is a pretty new trend that has become mainstream in the new millennium. Blogging is a typical occupation in the modern labor market. A blogger shares some videos or blogs via personal channels or websites and motivates others to follow the presented ideas and activities. However, the posted article-like opinions have another valuable meaning, prevailing self-expression. In particular, the growth of e-commerce popularity stimulated blogging as a marketing and business scaling tool.
It does not matter what product or service your online store specializes in. Blogs have the power to boost e-commerce sales incredibly. The other benefit we may notice is the improvement of business-customer relations due to the formation of a special community.
To launch a thriving blog section, each e-commerce merchant should get acquainted with some valuable tips which make their brand and products popular and in-demand:
Follow the trends and up-to-date topics to create interesting blogs;
Focus on the keywords and insert them into the content;
Synchronize the blogs posted on the website with your e-commerce business social media pages (Facebook, Twitter, etc.). Their text or records should resemble some trailers or prequels to the main content;
A friendly and customer-oriented language is the best tactic to attract the target audience to your offers and business name.
Nevertheless, the secret lies in a detailed analysis of your customers and products, grouping them into easily managed separate segments. This becomes possible with the help of some platforms, which gain the required inputs to distinguish the e-commerce business target audience and predict their expectations, demands, and tastes.
What Is An E-commerce Blog?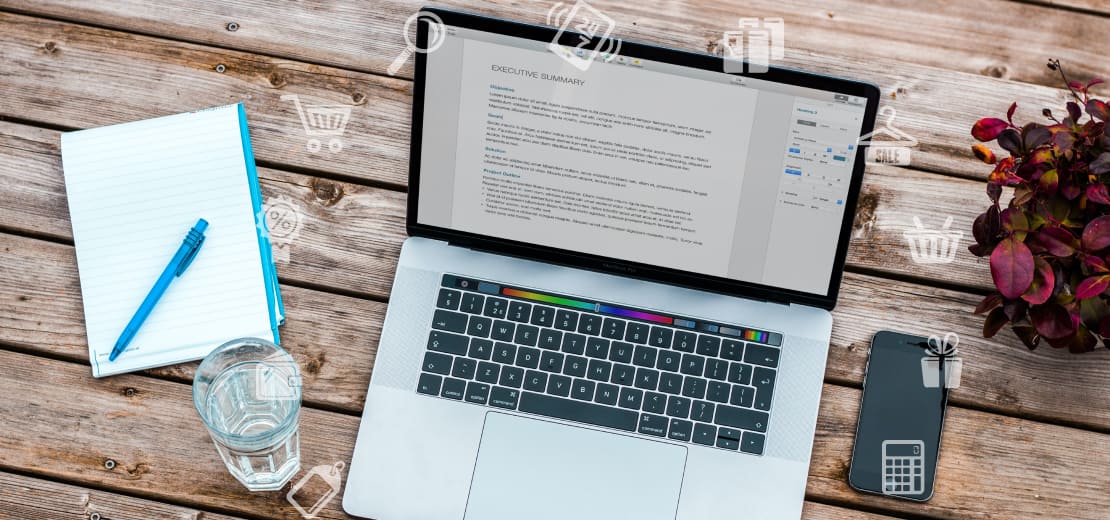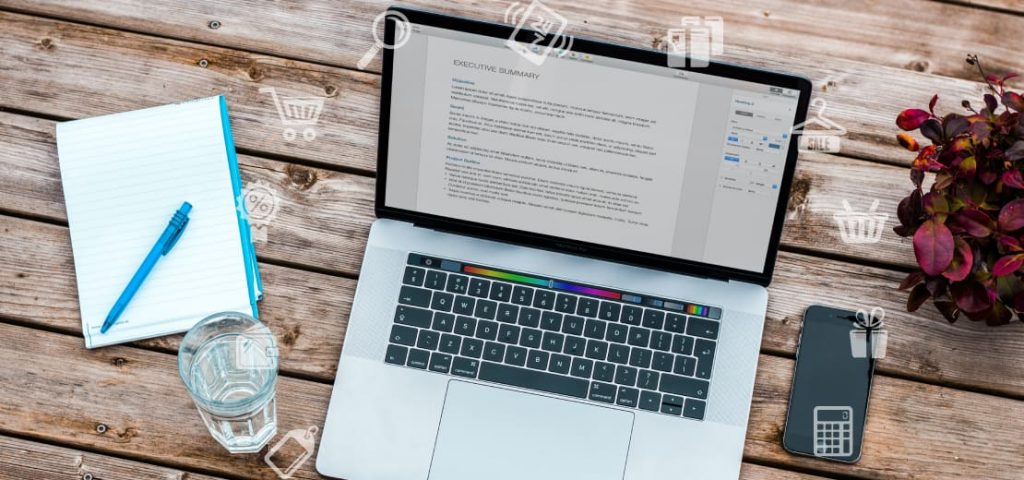 An e-commerce blog is a professionally drafted and published article that contains special thematic thoughts and conclusions dedicated to several objectives:
Provide the customer with interesting information worth their time and attention;
Promote products or services manufactured or distributed by an e-commerce company;
Increase brand value and make it popular among competitors and future clients.
It is a mistake to consider that a blog is an element of an e-commerce site that could be omitted. US statistics show the incredible achievements of blogging in marketing in 2020:
E-commerce business entities actively use blogs to produce 67% more leads per month;
Freelance bloggers are more likely to earn more income if they write about food, health, and finance topics;
Top blog-supportive platforms estimate their content followers up to 500m people;
34% of online buyers decide to purchase after reading the inspired blog;
46% of online searches entrust bloggers and vloggers as reliable fact providers in the 21st century;
10.7% of millennials are ready to buy the offered goods or services if non-celebrity bloggers advertise them.
This vital business planning and diary-style post ascends its horizons and covers a broader target audience. The figures make each e-commerce seller think to introduce blogging-related tools into their content marketing strategy. In practice, this specific-for-e-commerce strategy consists of different items and methods which could impact customer behavior and indirectly affect their purchasing tastes and desires.
A blog is the most convenient way to boost e-commerce sales and increase traffic on the site. A successful blog has engaging content and the reader is excited to discover new facts. According to the online commercial activities, blogs should have their features and invite the readers to the other website sections via the inserted links promoting the particular service or products.
In other words, the e-commerce blog concentrates the attention on the particular purchase hidden in the easy-to-understand text.
Why Is Blogging Important For E-commerce Business?
Traditionally, blogging is associated with self-employed people who share their everyday lives, act as affiliate marketers, and promote direct or indirect ads for partner products or services. All these actions are payable, and the vast number of Instagram, YouTube, or Facebook bloggers prove that.
E-commerce could follow the same principles. But, the online business features require precise and narrowly specialized blog structure and content to advertise the selected supplies.
Anyway, each e-commerce business entity should distinguish between blogging and vlogging, and use them properly. Both product popularization tools are necessary within the general content marketing strategy. They do not need a lot of efficacious efforts and massive financial resources, but they are worth tailoring to your e-commerce company development.
The clear difference between blogging and vlogging is presented below.
| Features | Blogging | Vlogging |
| --- | --- | --- |
| Meaning | The classical blog is similar to informative articles or diary-like written stories. Its content depends on the blogger or copywriter's required task. | This is a subtype of blogging that gradually places its position in content marketing for e-commerce merchants. The only feature refers to the visible presentation of someone's thoughts and considerations, resembling well-known TV ads. |
| Gadget availability | Blogs can be supported by all types of gadgets, where we can find out the search results shown by any browser. | Vlogs or video blogs perfectly fit gadgets that support video and sound effects apps to make the watching process sophisticated and productive. |
| Costs | Running an e-Commerce business blog is much cheaper than running outdoor or TV commercials, leaflets, and other related publications. Yes, the preparations for setting up a blog section on an e-Commerce website can take your time but it yields the desired result. | To have a vlog, content needs more resources than its written counterparts. We need a team for video production, editing, and posting on the various platforms; it also requires more technical capacities like high memory parameters. |
| Sales growth | You can see the change in sales indicators. | Vlogs could improve e-commerce sales similarly to their typed alternatives because you can shoot product reviews and explain the advantages of the items. The audience can be your potential customers, providing additional profits. |
| Spheres of usage | All spheres, from healthy food to cutting-edge software solutions. Each topic is exciting and could become a subject to impress the readers. | Acceptable for any e-commerce business. |
How Сould An E-commerce Website Blog Improve Your Sales?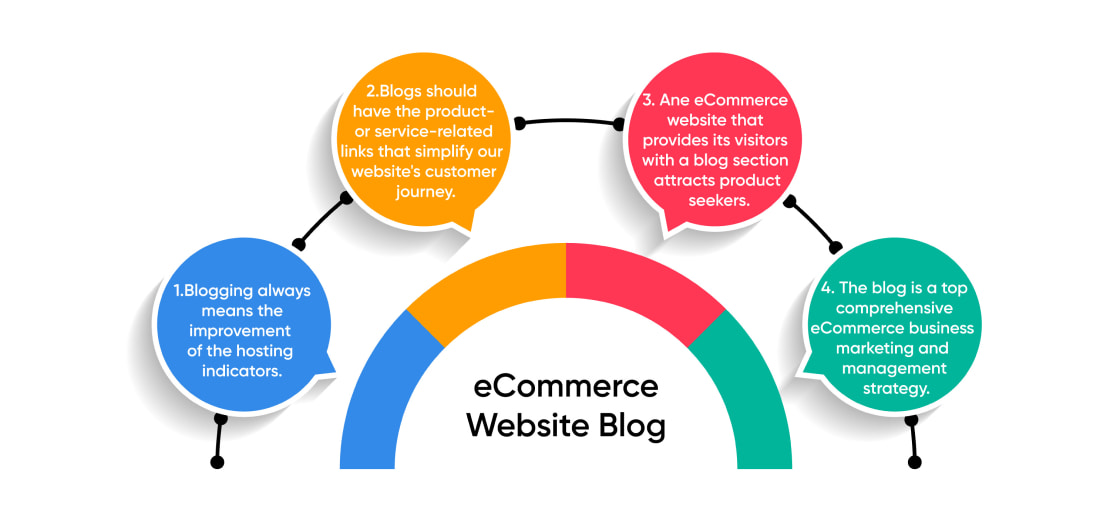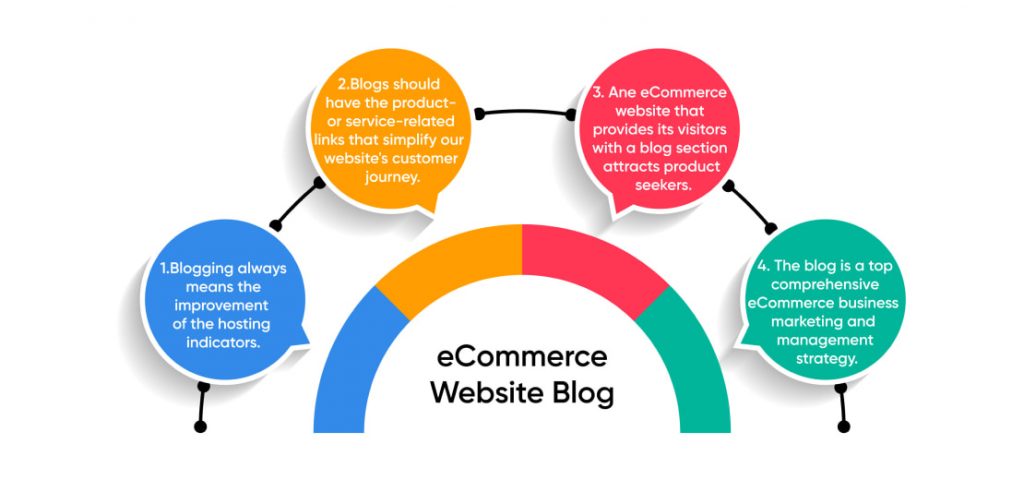 For e-commerce, blogging is an excellent way to increase sales if the other advertising campaigns become boring for regular customers and ineffective for random purchasers. The customer attention arises from the respective benefits of blog posting at the online store website:
Blogging always means the improvement of the hosting indicators. The answer is simple: higher content quality expands our purchasing target groups;
Blogs should have the product- or service-related links that simplify our website's customer journey. For instance, an online store specializes in fresh flower delivery. Therefore, the blogs will have a non-exhaustive list of topics to tell their readers about the flowers' meaning and the holidays associated with each beautiful plant. Every mention of a potential product should be attached with the link. This method is helpful for a customer and valuable for a seller;
An e-commerce website that provides its visitors with a blog section attracts product seekers. Sometimes, Internet users want to find the answers to their questions or issues. So, they could open your blog to find the necessary solutions and discover the bargain offers you might include in the article content;
The blog is a top comprehensive e-commerce business marketing and management strategy. We would not be able to create successful blogs without the previous analytical research of our current state. Before we launch the blogging direction and attract webmasters and copywriters, we need to analyze our product and customer segments, social media statistics and synchronize all e-commerce elements.
As we may notice, blogging is a modern requirement of the e-commerce market. However, the concerned business would have to get acquainted with valuable tips to build a profit-oriented content marketing policy.
Valuable Tips For Compiling A Frequently-Clicked Blog On An E-commerce Site
According to international research, HuffPost qualifies as the highest paid blogger in 2020. Simple news and informative articles attract more and more followers. What's the secret? This is an excellent example of creating blogging content and cooperating with numerous commercial partners to increase their capital.
Suppose we want our blogs to be preferable among the readers and expand our target audience, including youth, adults, professional categories, and even other e-commerce businesses ready to offer you cooperation. In that case, we should adhere to a few helpful pieces of advice:
Talk to your random or dedicated blog readers as your friends.
Any e-commerce business should distinguish its website as a communication tool to talk with potential or permanent customers via the appropriate blog. Its text should be simple and resemble a friendly talk with our invisible customer. It should make somebody believe that we share their emotions, worries, and desires, offering the appropriate solutions. One of the option is to hire a dedicated development team to help develop a website that can attract even more customers.
Keep the global trends on the pulse.
Our e-commerce website should apply to the most searched topics and trends people ask Google about. We would obtain a financial reward when we discover them according to our commercial offers.
Setting up a blog is not so easy and requires time and preparation if we are thinking of creating a profitable e-commerce campaign:
You should decide how blogs could improve your online commercial activities.
Your senior managers need to attract business-supporting platforms that help figure out all the data gaps you have.
You need to organize the appropriate unit specializing in copywriting and blog-posting. The multifunctional platforms enable us to analyze our blog-related online mediums' traffic and customer activities.
Figure out the keywords and insert them into the blog text.
Using specific apps, we may generate the most popular inquiries or questions for the clients. The presented results ranged as the most clicked items allow you to create the blog with the relevant and in-demand topics provided by the searching solutions.
Share your ads via social media and synchronize the analytical data on the analytical platforms.
It would be helpful to use a separate functional platform that has enough software opportunities to make advertising campaigns via the Internet faster and better. Such software is ready to facilitate all circles of the product promotion activities, from data analysis to ad generation based on data collected. As such, the multifunctional platform owner always stays calm and confident that their company's sales are adjusted and managed 24/7 without any breaks, delays, or omissions.
An eCommerce blog is a great option that requires minimal effort. It doesn't matter how you plan to run blogging activities. It could be a special company unit or outsourced, the result always brings the expected benefits.