Recent research shows that only 4% of site visitors end up making a purchase. This presents marketers with a daunting task. How to convert 96% of users who left the site without placing an order?
Retargeting strategies are suitable for these purposes. The retargeting strategy is the way to remind users of purchases they've previously been interested in and bring clients back to the site to complete their orders. Let's take a closer look at this process.
What is an e-commerce retargeting advertising strategy? Let's say a user named Jennifer browses the products on your site from their laptop. She went to the pages of several products, but she closed the site without putting anything in the shopping cart. A few days later, Jennifer sees ads on her smartphone that are of interest to her, plus a few new ones that have not been viewed before. This way, she is reminded of your brand, the banner engages her, and she comes back to that site to make a purchase. This is how retargeting strategies work.
Basic and advanced e-commerce retargeting strategies. A basic e-commerce retargeting strategy re-engages a user throughout their shopping journey by advertising for products they have recently viewed. Advanced e-commerce retargeting takes advertising strategy to a whole new level:
Dynamic, personalized ads based on products that interest your users. These banners can also display previously not viewed products that are likely to interest the buyer based on the prediction of the perfect recommendation technology.
Optimize omnichannel shopping journey by identifying user profiles to communicate with users across all their devices and platforms while browsing your site and visiting other pages / mobile apps.
Personalization of each ad banner and dynamic optimization technology calculates which conjunction of banner format, color scheme, and CTA will best convert a particular customer.
Why Do You Need An E-commerce Retargeting Strategy?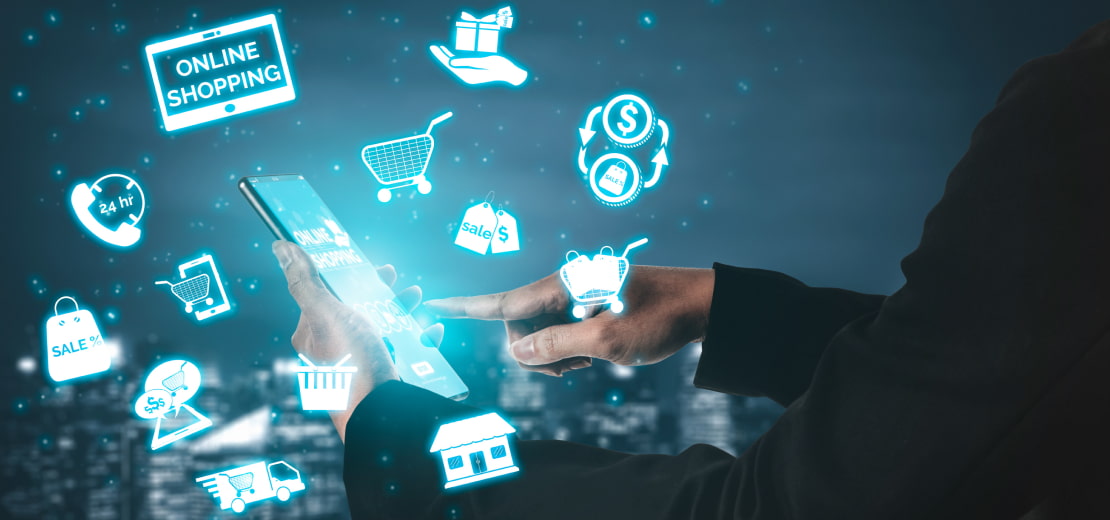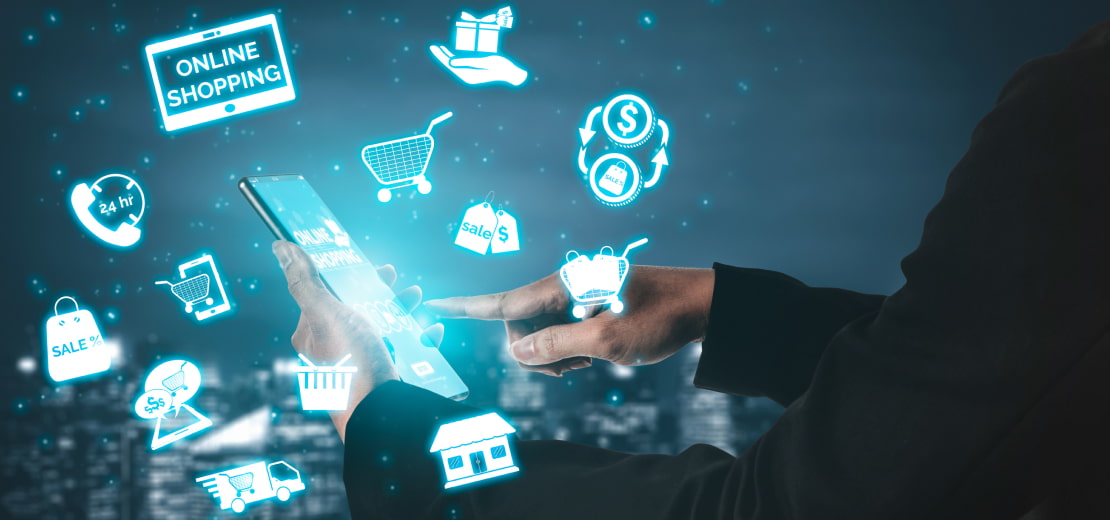 In addition to solving the 96% problem, e-commerce retargeting strategies are effective for other reasons:
This is an effective solution to convert a priori a buyer interested in your products. Whether they have visited your site or put something in their shopping cart, these users have expressed interest in your products in one way or another. This means that converting them should be easier than converting those who have not yet been to your site. A smart solution

can help you engage each of these customers with the product at the propriety time to maximize your profits and sales.

This is a great way to remind yourself and help the buyer make a decision. Buyers need to see ads multiple times before making a purchase decision. Especially now, when there are so many offers on the shopping path, the user is so easily distracted. It subtly reminds of the very shirt or pair of shoes that the user liked and again makes them want to buy.
This is an omnichannel, cross-device solution. Buyers are constantly switching between different devices to get their attention; advertisers need to do the same. Some technologies allow you to identify a customer on desktops, mobile browsers, and apps, allowing you to communicate with them seamlessly and deliver a seamless user experience. Some may also use offline data and, for example, stop showing ads to customers who purchased an item from an offline store.
It provides a high return on your ad investment, especially when applied wisely. Personalized banners displayed at the right moment ensure maximum engagement. And the pay-per-click (CPC) model provided by several providers allows you to pay for ads only when the user clicks on the banner to the site, which ensures effective budget spending.
How much does e-commerce retargeting cost? The real cost of this campaign, of course, depends on the cost of each banner ad and your actual budget.
Campaigns are usually paid on a CPM or CPC basis:
CPM = Cost Per Mille

, cost of 1,000 impressions

CPC = Cost Per Click, the cost of a user clicking on a banner
CPM works well for branding campaigns because you pay for ad impressions, but banner clicks are not guaranteed. In many cases, you pay for a banner somewhere at the bottom of the site page, which is not visible, so this model is ineffective for increasing sales.
With a CPC model, you only pay when the user clicks on the banner. And when someone clicks on a banner, they are interested in advertising, so if you have performance-KPIs, such as increased profits, it is worth choosing this payment model.
What Is The Difference Between Static And Dynamic E-commerce Retargeting Strategies?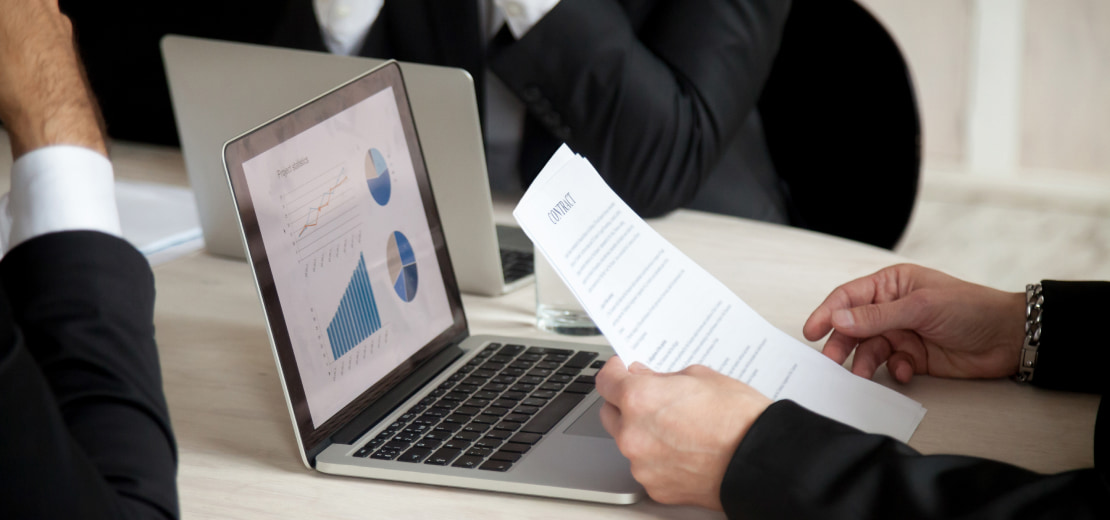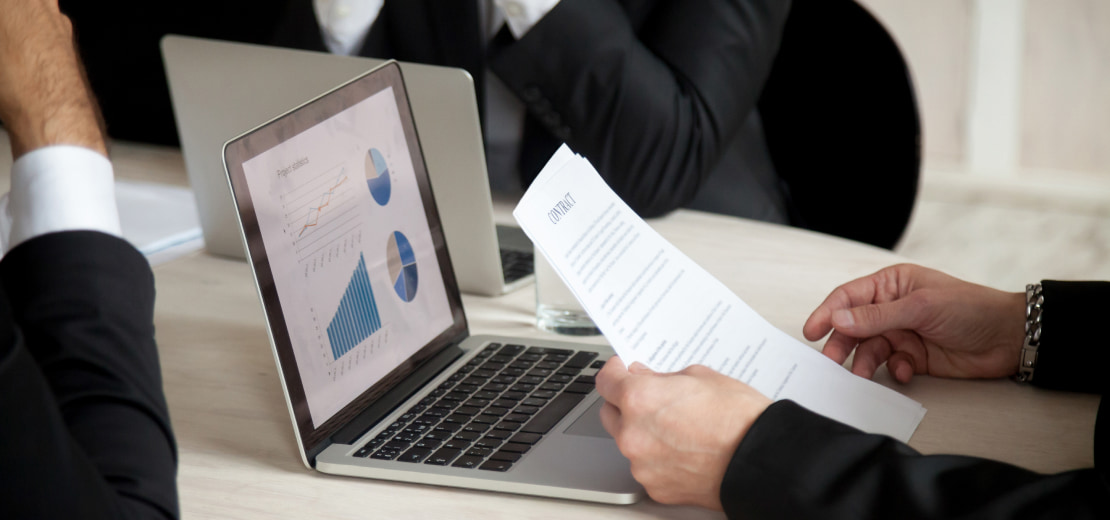 A static e-commerce retargeting advertising strategy includes creating several banners that are shown to users depending on which pages they viewed.
Let's say you're running an ad campaign for an ebook. You create four banners that will lead to the product purchase page. Each banner will be displayed to the buyer, visiting a specific page (product page or article) on your website. One banner might target those who viewed the product page, and the other might target those who read articles on a topic related to your ebook.
Static retargeting strategies work well for B2B corporations. It's also a good strategy if you only need to target a specific audience rather than each user individually or if you want to promote one specific product or service.
Dynamic creates personalized banners for each specific client. This requires much more complex learning technology to analyze shopping behavior, create a banner based on shopping preferences, and determine when an ad appears to maximize the likelihood of a conversion.
If your business is in the B2C segment, your product catalog includes many items and a large user base; then your option is dynamic e-commerce retargeting strategies. It is impossible to perform all the calculations required for successful dynamics manually: the data volumes are too large. But the ROI from personalized ads is too high to be discarded. In the US, for example, 88% of marketers reported significant improvement in campaign results through personalization; more than half of them reported an improvement of 10% or more.
| | |
| --- | --- |
| Static | A small number of static banners are created to be shown to users depending on the page they have visited on your site. |
| Dynamic | Personalized banners are generated for each specific user based on their purchasing behavior. |
How Can You Use E-commerce Retargeting To Benefit Your Business?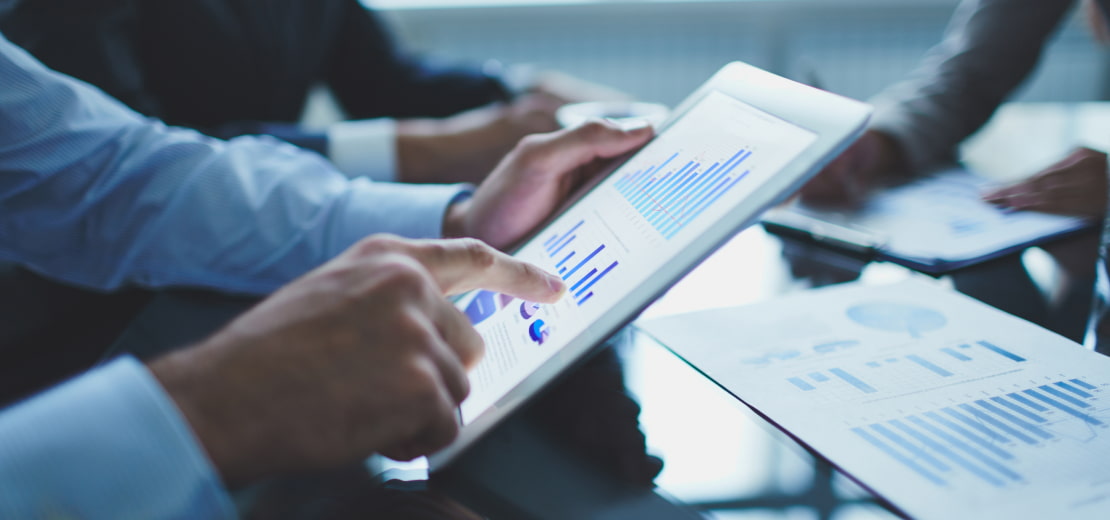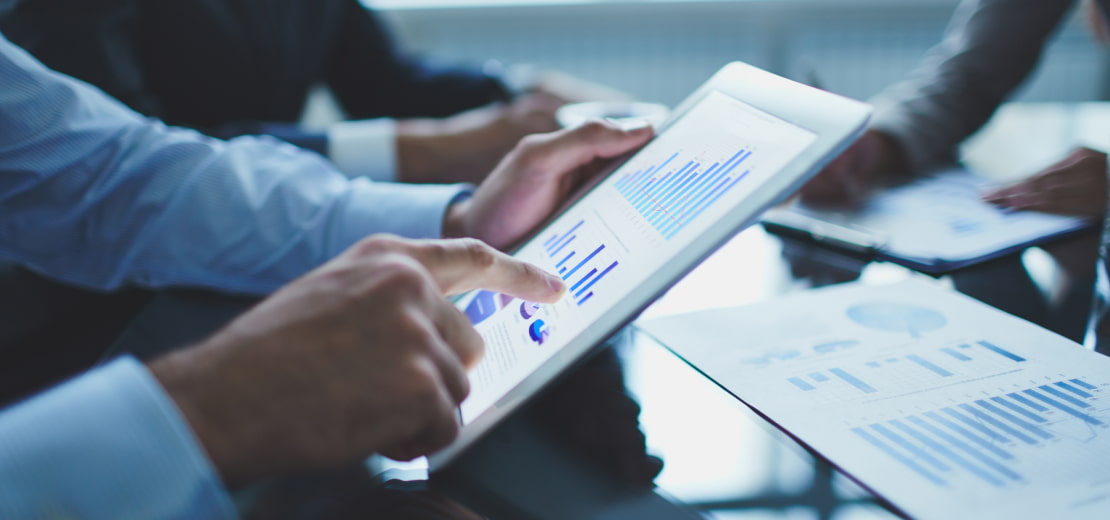 E-commerce retargeting and remarketing strategies are often mistakenly thought to be synonymous, but in most marketing cycles, they are different concepts. Retargeting and remarketing strategy is advertising strategy for converting a website visitor who has not purchased. However, their ways of interacting with users differ.
Retargeting brings users back to your site by displaying native ads on other sites or mobile apps.
E-commerce remarketing does the same with email campaigns. Examples include a reminder email about an item in a cart or a suggestion for additional items based on the user's previous views or purchases.
To make advertising good for your business, you can:
Use technology that understands your audience well. Achieving efficiency on a large scale requires access to massive amounts of customer data updated in real-time to meet changing interests and trends. This requires powerful modern technology that can collect and process this data according to your goals, which will allow you to increase your profits and sales.
Offer each customer products that are relevant to them. It's essential not just to remind customers of the last item they viewed or suggest the most popular items in your store. To inspire a user to buy, you need perfect recommendation technology to calculate which products will generate the most buying interest for a particular user, even if he has never visited their pages on your site.
Engage with customers when they are most likely to make a purchase. Being able to predict in real-time when a user is most likely to order and engage with the right ad requires powerful predictive algorithms and access to the best ad inventory on an unprecedented scale, including video and mobile apps.
Types Of Social Media Advertising In Facebook Retargeting Strategy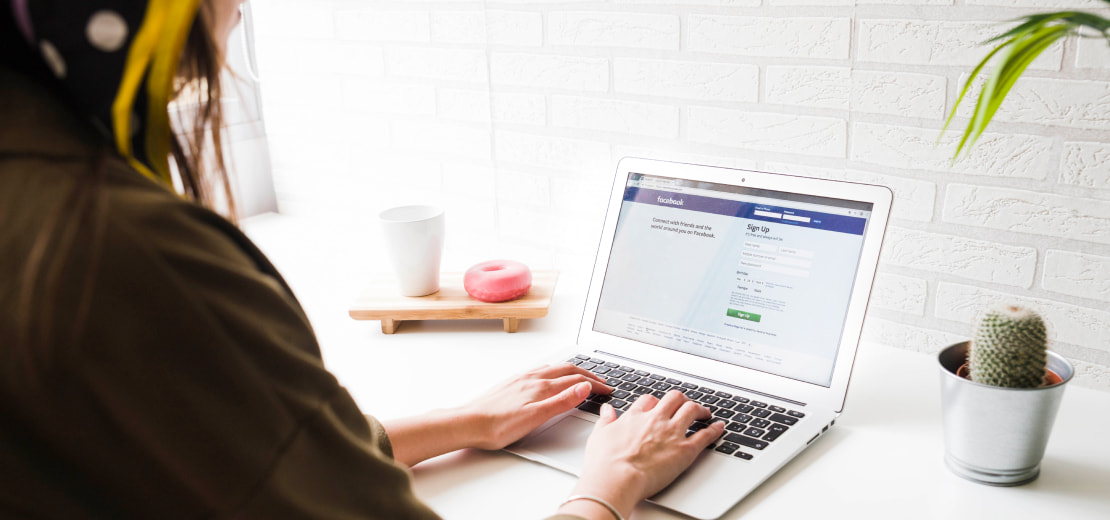 E-commerce has long been using social media to attract target audiences and strengthen its position in the market.
There are various options depending on your goals and objectives:
Facebook retargeting strategy by pixel set on the site. A small social network pixel code is installed on the site. The site uses it to determine which of the users visited your client's site and then allows advertisers to customize ads to these users.
To save the personal data of users, the list of site visitors is not available for viewing. You can only use it in advertising, overlap with other settings, for example, target only site visitors living in the United States.
For Facebook strategy (and setting up Instagram ads), go to Pixels, click Create Pixel, and follow the installation instructions.
By the file with the user base. If you have a customer base, upload it to your ad account to show special offers or announce new products.
This is how you load a list of user data, for example, their phone numbers. The site checks which of these numbers are linked to the pages of people on the social network. The found pages are added to the database.
Advertisers are again unable to view the list of these accounts but can use the resulting base for Facebook's retargeting strategy.
The page does not always have an active phone number attached, so there will be fewer users in the database than in your original database.
To create an audience, you can upload lists:
mobile phones

email addresses

Apple Mobile Device Identifiers (IDFA) and Android (GAID).
Facebook retargeting strategy for interacting with an ad or company page on a social network. Maintain the audience that has interacted with your ad. Divide them by the type of interaction and ad campaign: viewed a sale ad, liked a post of a sale campaign, viewed an ad with a new collection, clicked on an ad with a new collection link.
On Facebook (and Instagram), you can create an audience over the past period. Go to Audiences, Create Audience, Custom Audience, and choose an Instagram Business Profile or Facebook Page to set up.
Unfortunately, you cannot tune in to your Instagram subscribers in this way, but you can select the audience of all account visitors for any period; active subscribers will enter this audience.
Dynamic strategy. This is a separate and important type of

advertising

campaign; ads are composed based on the user's actions on the site.
You choose boots in an online store, look at different models, and leave without buying. Then the scanned boots haunt you all over the Internet, don't they?
This is dynamic. To configure it, you need to configure the transmission of events on the site to the pixel: viewing the category page, viewing the product card, adding to the cart, purchasing. You also need a feed file with data about all your products.
Dynamic is suitable for large projects with many products and a significant volume of visitors. Online stores usually use it.