All e-commerce advertisers have the same dilemma of effectively splitting their advertising budget between multiple advertising channels.
That's why we have studied AdScale's customer data to discover the average Return on Advertising Spend (ROAS) that e-commerce advertisers achieve from each channel. The study examined a sample of 412 AdScale e-commerce client accounts in 8 verticals that were advertising on Google Search, Google Shopping, Google GDN (mainly for remarketing), Facebook, and Instagram between September 2018 and March 2019.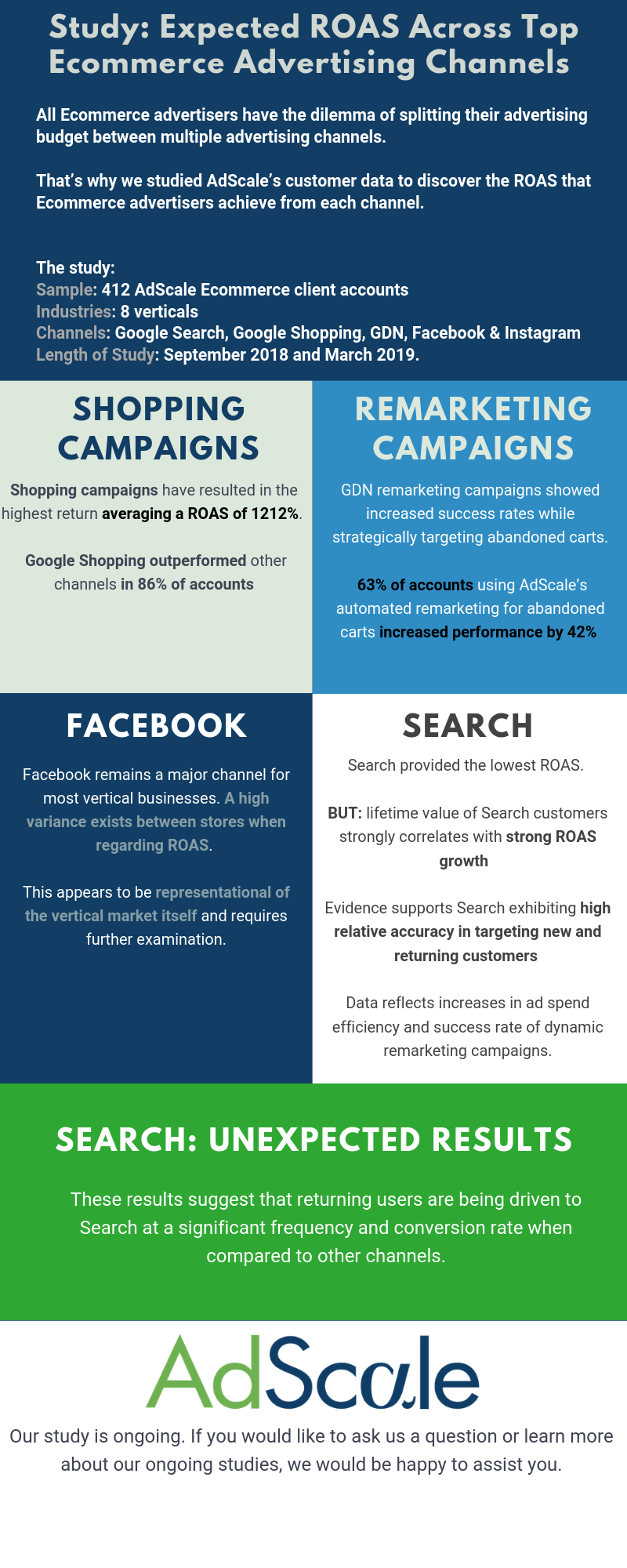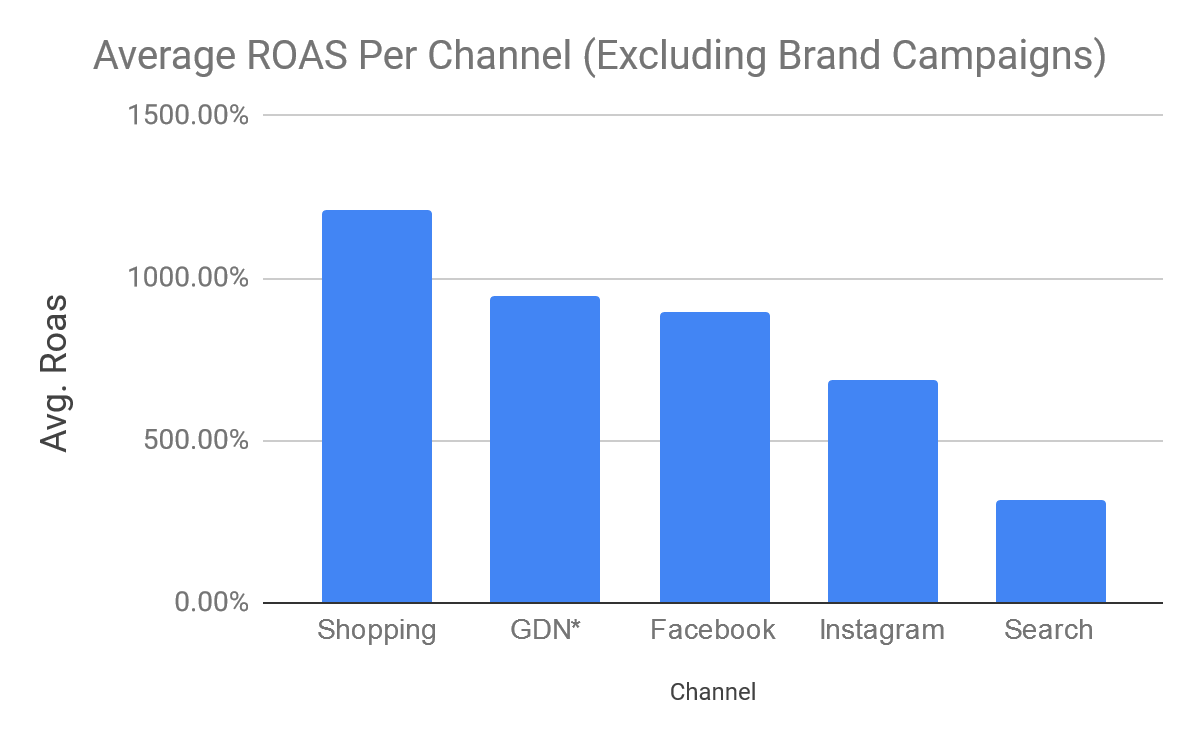 Conclusion:
Shopping campaigns resulted in the highest return with an average ROAS of 1212%. Furthermore, in 86% of accounts, Google Shopping outperformed all other channels significantly.
Remarketing campaigns on GDN showed increased success rates when strategically targeting abandoned carts. 63% of accounts using AdScale's automated remarketing campaigns for abandoned carts increased their performance by 42% when compared with accounts not using dynamic remarketing techniques.
Facebook remains a major channel for most vertical businesses. A high variance between store ROAS is present. This appears to be representational of the vertical market itself and requires further examination.
Search provided the lowest ROAS. BUT: When checking the lifetime value of Search customers, strong ROAS growth is clear. Evidence shows Search exhibiting a high relative accuracy when targeting new and returning customers with actual intent to purchase. Data reflects increases in ad spend efficiency and the success rate of dynamic remarketing campaigns.
These results suggest that returning users are being driven to Search at a significant frequency and conversion rate when compared to other channels.
Our study is ongoing and we look forward to providing more e-commerce insights.
If you would like to ask us a question or learn more, we would be happy to assist you.