Shopify SMS marketing is one of the most direct and effective ways for brands to reach their target audiences. This is partially thanks to how closely consumers have started to carry, use, and guard their phones. People keep their phones with them every waking moment, even when they're asleep.
The message for businesses is clear: reach your customers where they are.
But how do you get into this intimate space between the consumer and their mobile phone?
With the help of Shopify SMS marketing, of course!
You can leverage Shopify's marketing features and tools to drive sales, recover abandoned carts, and more.
Does Shopify Have SMS Marketing?
Yes. The Shopify app store allows you to integrate one of their many SMS marketing Shopify tools.
Why Use Shopify SMS Apps?
Shopify SMS apps allow you to run manual and automated campaigns to reach customers on their phones. You can send different types of messages, such as:
Abandoned cart reminders
Delivery updates
Items that are back in stock
Store maintenance
Win-back campaigns
And more.
Most of these apps have an integrated interface, work with multiple channels, and provide AI features to streamline your marketing processes.
You can efficiently run robust Shopify SMS marketing campaigns, quizzes, and other interactions without any knowledge of coding. You will also have access to tons of templates for the different messages you want to send.
And the most significant reason you should use Shopify SMS apps is the high conversion rates that have increased 100% year-over-year. This is largely because the number of mobile phone users continues to grow, and consumers are much more likely to read their texts, as opposed to emails or physical mail.
SMS marketing is a low-maintenance and high-yield channel through which you can effectively market your brand.
How Do I Set up SMS Marketing on Shopify?
Before you set up Shopify SMS marketing, you must first choose an app from Shopify's app store. Take a close look at each app's features to narrow down your choices.
Next, follow these steps to set up SMS marketing on Shopify:
Visit the Shopify App Store page and search for the app you want to use
Click your preferred app
Log in to your Shopify store using your store's URL
Once you are logged in, select the Add App button to set up app integration
Review the details of the chosen app and click the Install App button at the bottom of the page
Once you've completed the installation process, you just need to enter your information as requested by the app to sync your store information. Enter the details, read the Privacy Policy, and tick the check box if you agree with the terms and conditions. Finally, click on the Connect button.
What Is the Best SMS App for Shopify?
No one SMS app is best for all Shopify stores. Your choice depends on your specific business and what features you need to send messages to your consumers.
We have put together a list of 21 Shopify SMS Apps that are sure to help you create and launch a successful Shopify SMS marketing campaign:
1. AdScale – All-in-one Ads & SMS marketing
AdScale is the only app that connects directly to your store data, using business intelligence and making it more accessible and manageable. The platform can be used for many things such as email marketing and advertising on Facebook, Instagram and Google.
SMS marketing through AdScale allows you to send personalized messages to your customers using BI-powered segments and get the best engagement of all marketing channels. You can also send personalized SMS messages based on triggers or events focusing on increasing the repeat customer rate and conversions, as well as, tailor your campaigns with endless automation options.
AdScale's SMS coverage is worldwide giving the app a huge advantage over others.
2. SMS Marketing – Winback
Winback is an app offered exclusively on Shopify and Shopify Plus. It centers on helping businesses recover abandoned carts.
This app is easy to set up with a single click. It automatically syncs with your contact list and removes invalid numbers in real-time. Their cart recovery feature gives customers a small incentive to return to the store and complete their purchase.
Winback also offers customer segmentation, the option to build your own TCPA-compliant subscriber list, and personalized SMS and MMS marketing campaigns.
It works best for target audiences in the USA and Canada, but is also available for international brands. Choose Winback if abandoned carts are your most significant cause of concern.
3. Privy
Privy is an e-commerce marketing service for online brands that want to boost sales through email and Shopify SMS marketing. With this app, you can send text personalized text messages for:
Welcoming first-time visitors
Recovering abandoned carts
And more.
It also provides users with revenue reports of their onsite campaigns and emails. It is easy to set up with a single click.
You can also use Privy for the following:
Control the list of customers that receive your coupon codes and how they can share them
Easily insert products from your Shopify store into marketing emails
Automate cart abandonment emails even to customers who didn't start checkout
Privy is the best choice for brands looking to increase sales immediately upon integrating.
4. Marsello: Email, SMS & Loyalty
Marsello is a complete marketing solution for email and SMS. It uses customer data and smart segmentation to create detailed profiles of clients.
This data also helps:
Push clients to make repeat purchases
Conduct referral programs
Motivate product reviews and social activity
And more, via automated custom loyalty programs to drive sales via marketing campaigns and create lifelong customers.
Marsello makes it possible for brands to see the impact of their marketing activities and get insights into their returns. It also integrates with many different e-commerce and POS software.
If you want a marketing solution that leverages consumer data, behavioral information, and insights to grow your business and marketing ROI, this app is the best choice.
5. SMS, Web Push, Email – Firepush
Firepush is an omnichannel marketing app that allows brands to segment customers and run automated SMS campaigns to drive sales on Shopify.
This app includes SMS templates and 11 types of SMS marketing campaigns for different strategies. You can easily manage up to three different marketing channels on a single dashboard.
Firepush also provides detailed reports on marketing activity and impact, including detailed notes on each of the campaigns you're running.
It is an excellent choice if you run a medium or large-sized enterprise and you need to keep track of multiple marketing campaigns.
6. LiveRecover SMS Marketing & Cart Recovery
LiveRecover by Voyage is best known for its humanized cart recovery solutions. They aim to improve customer experience, satisfaction, engagement, and conversions.
The benefit of using LiveRecover is its marketing is powered by live agents in real-time. The live agents respond to customer queries quickly with the help of a Knowledge Base.
This leads to insights that your team can use to make data-driven decisions, and it gives your brand's messaging a human touch that's rare in e-commerce brands.
The system integrates with your Shopify store to build custom workflows based on order and contact information. If you're tired of coming up short with SMS marketing Shopify campaigns heavily based on AI technology, then LiveRecover is for you!
7. Omnisend Marketing Automation
Omnisend facilitates automated email and SMS marketing solutions for e-commerce brands. While useful separately, the app also provides integrated marketing solutions for both channels.
The app employs automated workflows to carry out campaigns for:
Welcoming first-time visitors
Abandoned cart recovery
Post-purchase notifications
And more.
Omnisend provides fully customizable built-in templates and customer segments that update in real-time. The audiences are segmented based on campaign activity, shopping behavior, and other customer interactions. These features create a much more personalized marketing experience for your customers.
This app is a popular choice for brands because of its ease of use, quick setup, and high-end support. The app is best for marketers who want to take advantage of high-performing features without much work or complication.
8. Cartloop SMS Marketing
Cartloop is a fully-managed text marketing service provider for Shopify and Shopify Plus businesses. It focuses on conversational SMS marketing and employs it through two-way campaigns. Subscribers can reply to campaign texts and engage with Cartloop Live Experts in real-time conversations.
Their Live SMS Concierge guides clients through their shopping to personalize the experience. Its features are improved by segmentation that customizes links for brand promotion and provides discount codes.
One of Cartloop's best features is its insights on cart abandonment activity, allowing brands to recalibrate their marketing and sales strategies.
The app is best suited for brands that want to engage with their shoppers in real-time.
9. Yotpo SMSBump – SMS Marketing
SMSBump is an SMS marketing e-commerce app that integrates with popular platforms like Shopify and Shopify Plus.
It is an all-in-one SMS marketing platform that:
Segments customers based on available data
Sends high-converting text messages
Runs targeted text marketing campaigns
Conducts A/B testing
And more.
Users get a built-in calendar and access to their top-performing templates. It is a fantastic choice for brands that want fully-customizable automations to collect SMS subscribers. You can track each interaction and work on optimizing it to make sure that your strategies are winning your customers.
Beyond cart recovery, SMSBump creates data-rich customer segments and turns them into powerful marketing messages.
If you want to convert abandoned carts using high-converting messaging, then SMSBump is perfect for you!
10. Postscript SMS & MMS Marketing
Postscript is the SMS marketing app for when you want higher ROI and simultaneously lower your unsubscribe rates.
Its impressive list of offerings includes:
Multiple opt-in, easy-to-use tools that grow subscriber lists quickly
Deep filter-based segmentation for exclusive and customized offers
Tailored timely offers and incentives
Cart abandonment and browse abandonment automations
Higher customer retention rates
High-quality support on customer's preferred channel
With Postscript, you can win customers and build relationships throughout the entire buying process. The app primarily focuses on creating better customer experiences each step of the way. You can provide excellent customer service with quick responses to support questions, transactional updates, and more.
Postscript is a great choice if easy customer segmentation, higher ROI, and more first-time conversions are your priorities.
11. SMS & Messenger Marketing – Tobi
Tobi is an app that combines SMS & Facebook Messenger marketing. You can easily send order updates, promotional messages, cart recovery notifications, cross-sell, upsell, and more.
The app also features messaging services such as discount code generators for SMS, review requests, and win-back campaigns.
Brands can automate all marketing messages and save precious time for other tasks. It is a great app for managing SMS campaigns for small online stores and restaurants.
12. Messent – Text SMS Marketing
Messent by FireBox is an essential toolkit for Shopify merchants who want to use Shopify SMS marketing to drive their sales. It provides an automated service for both SMS and MMS marketing campaigns.
With this app, you can:
Fully segment SMS audiences and accurately filter them
Track their attributes
Improve your campaigns
Automate SMS functions
Utilize a smart schedule system
Review SMS strength and effectiveness
And more.
These services are powered by rich campaign insights that track performance by time of the day. And with Messent, you can easily segment audiences with advanced filters.
The features are best suited for brands that want to work on Shopify SMS marketing to test and develop a high-converting campaign.
13. Shipway Convert
Shipway is an automated Shopify SMS & WhatsApp marketing solution.
You can run SMS campaigns and messages to inform your customers of the following:
Account creation notifications
Order updates
Order creation notifications
Cart recovery notifications
Promotions
Shipment updates
Post-purchase messages
And more.
A unique feature of the app is it allows brands to use custom SMS sender IDs or use their own numbers for WhatsApp messages. The notifying service is customizable—you can also opt for predefined templates with emojis.
All revenue generated from abandoned cart follow-up and marketing is easy to track for much-needed insight.
The app works in 220 countries and is the best choice if you want to use Shopify SMS marketing to improve your cart recovery rate.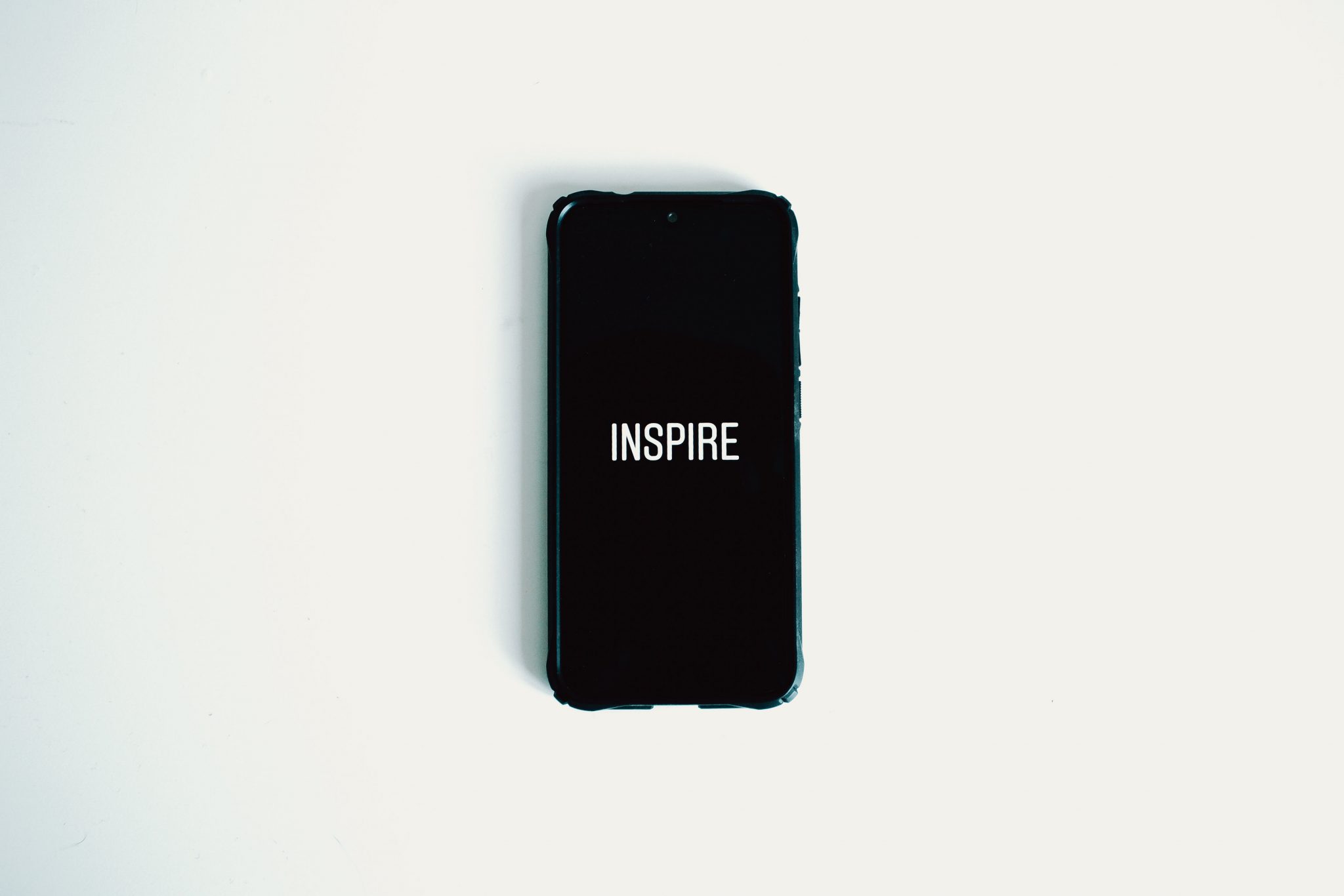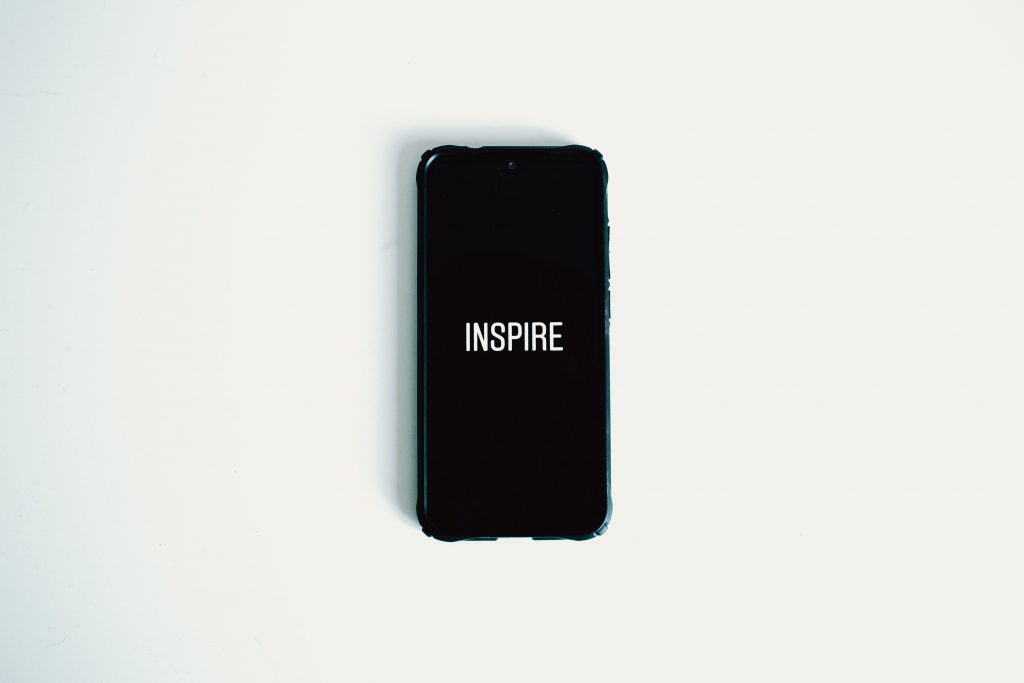 14. Tone SMS Marketing
Tone is another conversational SMS marketing solution that focuses on delivering highly personalized customer experiences throughout the buying process.
The app allows you to run two-way campaigns with customizable messaging using images, GIFs, and emojis. It combines AI with live professional officers to deliver a consistently high cart recovery rate. This is done with a strong focus on understanding the reasons for cart abandonment and then working on resolving them.
The recovery strategies are informed by personalized and human agents to ensure customers do not experience a cold marketing approach.
Tone and all its features are what any brand needs to consistently recover their abandoned carts. With this app, you can easily build on your SMS knowledge from day one!
15. Octane AI Quiz, Messenger, SMS
Octane AI is the go-to app for running email, Facebook, and SMS marketing campaigns on one platform. You can easily capture leads through Facebook ads, pop-up windows, and Messenger opt-ins, including subscriber-only selections of TCPA-compliant lead capture options.
The app has exciting features like product quizzes and customer insights for businesses to base their marketing campaigns on.
If you want to increase your ROI, engage consumers, and collect valuable data at the same time, go for Octane AI.
16. Automizely SMS Marketing
Automizely is another Shopify app with a strict focus on recovering abandoned carts. It is also one of the only apps to only offer SMS marketing solutions.
One of its best features is that it allows brands to decide how quickly they want to target customers about cart recovery with an automated SMS. This is not a type of customization that many businesses pay attention to, but it provides deep insight into SMS campaigns and how to optimize them in practical ways.
Its bestselling feature is that the app ensures clients' privacy is never compromised.
Unfortunately, Automizely is only available for US-based clients. If you want to target your US consumer base and urge them to recover their abandoned carts, go for Automizely!
17. TxtCart SMS Marketing
TxtCart is the best solution for engaging customers long after clicking away from your store. It uses the power of conversational SMS to re-engage customers' interests and ultimately drive sales.
All cart abandoners receive a one-time discount code while they interact in real-time. This leads to in-depth insight into the reasons for abandonment that can help your team create better-converting campaigns and adjust sales strategies in the future.
TxtCart also supports integrations such as Carthook, Zipify, Klaviyo, PushOwl, reconvert, etc.
The app is excellent for small and medium-sized business owners looking to jumpstart their cart recovery fast.
18. Wigzo
Wigzo is a one-stop solution for marketing automations for e-commerce stores. It provides omnichannel marketing for email, SMS, WhatsApp, Onsite, and Messenger on a single interface.
It integrates with more than 1000 e-commerce stores. You can use it to boost your ROI, customer retention, revenue, conversions, and subscribers.
Some of the best Wigzo features include:
Customer segmentation
User-level insights
Data sync
Built-in flows
SMS list building tools
Wigzo is the best single integrated solution if you want to streamline all of your marketing processes and put them all together on one platform.
19. SMS Alerts US & CA
SMS Alerts by Mobikasa is a bulk SMS marketing service for Shopify merchants.
The app provides multiple readymade templates that are also just as easy to customize. You can set message statuses for the following:
Order confirmation
Shipment creation
Shipment updates
Order cancellation
And more.
It also immediately notifies store owners about changes in their orders and fulfillment processes on their private phones.
One of the best features of this app is its Intelligent SMS reporting that provides users with all information necessary to create graphical reports of their campaigns.
SMS Alerts by Mobikasa is best suited for small and mid-sized stores looking to grow their sales consistently over time.
20. ProWebSms SMS Notifications
Formerly known as smshare, ProWebSms is an SMS solution that works with Android, WhatsApp, and any other SMS gateway in the world. It allows businesses to manually and automatically import customers into their dashboards.
ProWebSms goes one step further and segments customers into groups based on checkout date, number of orders, and more. This allows for a more targeted marketing approach.
It provides customized SMS messaging services for:
Checkout
Order updates
Registration
Payment confirmation
Shipping updates
Abandoned carts
Product review requests
You can use a list of variables from the data available to customize and personalize the messages you send. You can also use it to send alerts to other store owners and their shop admin members.
ProWebSms is the best choice for small and medium-sized businesses all over the globe looking for an affordable SMS solution. They provide a list of gateways they work with and integrate with those not listed.
You can contact their team for everything you need to know if you want to partner with them.
21. Klaviyo: Email Marketing & SMS
Klaviyo provides automated email and SMS marketing via its platform that leverages consumer data and interactions to create positive long-term customer relationships.
Klaviyo focuses on creating effective marketing campaigns that help brands drive sales.
The best part about using Klaviyo is that you can alert customers in real-time on activities such as:
Price drops
Shipping updates
Cart reminders
Klaviyo also allows two-way interactions via fully-customized and automated campaigns. It is best suited for brands that want to understand their customers and keep improving their marketing efforts in the long run.
How Do I Collect SMS on Shopify?
After setting up the app you've chosen, you will need to enable SMS collection on your Shopify store checkout.
Follow these steps to set this up:
Find the settings button at the bottom left of your sidebar from your Shopify store and click on it
In your settings tab, find the checkout option and click on it
Navigate to the SMS marketing box in the Marketing Consent section
Then, select "Show an option to subscribe at checkout"
Click on the Save button at the bottom of the page
You can now review your new changes by visiting your checkout page.
Bottom Line
SMS marketing is a powerful tool that brands can leverage to reach customers directly. It boasts a higher conversion rate than many other e-commerce marketing channels.
Integrated with the right tools and strategically planned with the help of AI and live agents, Shopify SMS marketing can churn conversions like never before!