Your traffic is great, but it just isn't converting. So why aren't more customers clicking that big ol' beautiful buy button? We examined a few hundred new Shopify stores and found that creating a clear sales funnel can be quite a challenge for new sites! That's why we have put together this guide, so you can change the most common conversion killers into sales!
Step 1: Guide Customers To Product Pages That Convert
Placing a clearly labeled call-to-action button, such as View Catalog or Shop Now, on your homepage draws your customer's attention and keeps them focused. And a focused customer is exactly what you want. When you've spent hours working on your site, but you still aren't converting your customer traffic into sales, this is where effective call-to-action buttons step in. This quick fix is the first step to creating traffic that converts.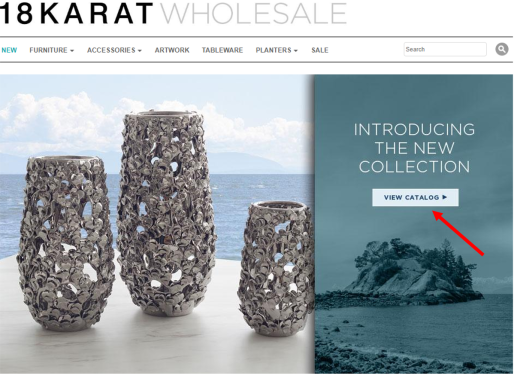 Step 2: Take High-quality Product Images
Now that you have call-to-action buttons it's time to focus on product images that convert. And that means your clients want to see high-quality images that show each product in the best light possible. It might take a bit of work, but this is the eye-catching difference that will help your products and ads stand out against the crowd.

Your product might be advertised all over the internet, by people all over the internet, so be original, use unique images to make a significant difference.
Tip: Remember, seeing is believing, so always use purposeful images showing how products are used as well as look from various angles!
Step 3: Link Your Images To Their Variants
Now that you have great images, where do you put them? Keep in mind, too many images can really be a conversion killer! Keep in mind, 3-5 images are optimal as too much information will distract your customers from clicking that golden "buy now" button! That's why linking your images to the different colors, sizes, and features of your products can really help you display exactly what your customers want, without all the clutter!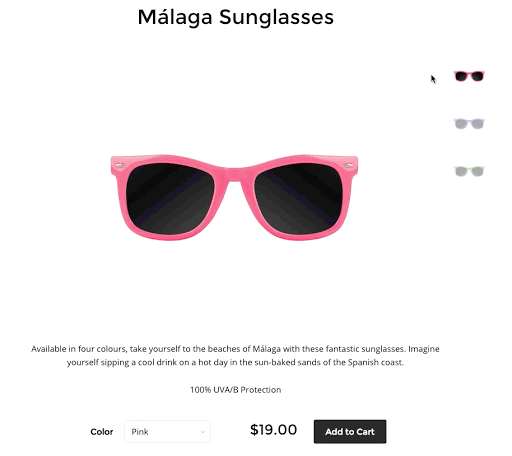 Your customers will know exactly what they are buying, but there won't be any confusion over what each style means. This will increase customer confidence in your products while also helping them to move more quickly to that "buy now" button!
Tip: Use the Shopify App Store to find the best product variant app for your store theme.
Step 4: Describe Your Product Like A Professional
Once those high-quality images have caught your future client's attention, they are going to want to know the details that justify buying your product. Your customers want to know why your product will benefit them, and there should be no guessing about it.
A quality description stops customers from guessing and helps them to know that hitting the "buy now" button is the right decision.
Tip: Make the description feel warm by helping people imagine the product. Ask yourself who, what, where, when, why, which, and how questions to start brainstorming!
Bonus Tip: Proofread! It's amazing how a single misplaced word, spelling errors, or general grammar mistakes can change how people perceive the credibility of your shop!
Step 5: Create Social Proof To Connect Your Customers
Now that you have written quality product descriptions and included all those fancy images, it's time for you to give your customers a voice too! While you can pump out as much content as you like, client reviews will help you improve your store by showing that your products are not just real, but your clients are proud to have them.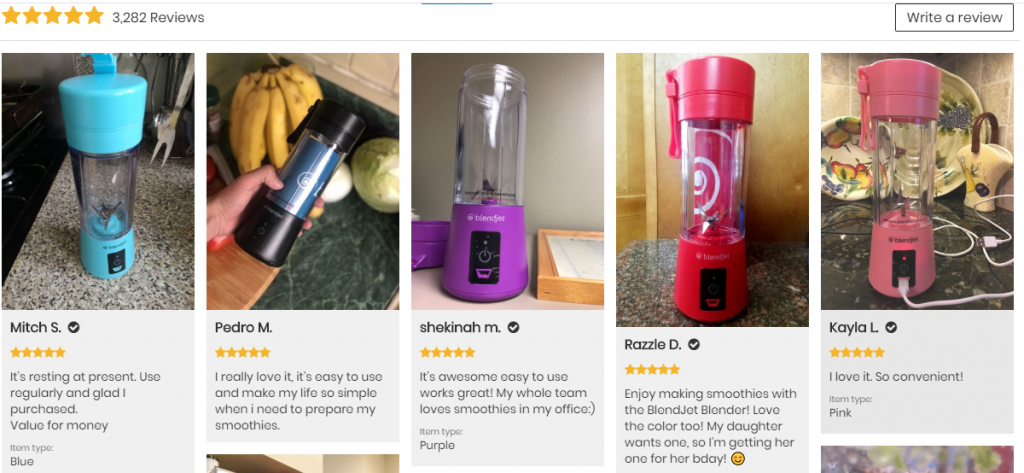 Apps such as Loox seamlessly integrate reviews into your store helping you to crowdsource support from your current and former customers. This can help you make improvements as well as display exactly how amazing your products are.
Step 6: Use A Store Checkup Tool
Over 80% of Shopify merchants fail because their stores aren't ready to deliver a good shopping experience. Yet they could avoid a lot of the most common problems by simply using a FREE Store Checkup tool.
You get:
Automated Checkups

Personalized Store-Readiness Reports

In-depth guidelines for store optimization
AdScale's in-depth personalized optimization tool is ready for you to use today. Try it free for 14-days and know you're ready to sell!