SMS messages are a great way to get in touch with customers and give them updated information about their packages.
So the question arises, what is the best way to write messages? There are many things to consider regarding this issue.
After a buyer places an order, they will wait for the delivery, which they want to receive as soon as possible, of course. To avoid irritating customers with calls, the best way to inform them about shipping updates is by sending messages about the place and delivery time. This way, your customers will receive SMS notifications with the delivery status.
However, there are several important points when writing notifications to clients:
Provide clear information about the date and time of delivery.
Attach a link to the detailed information about the order so that the client can make sure that everything is done correctly.
Use funny pictures or creative texts when writing the SMS update.
What Do Popular Platforms Write In Their SMS Shipping Updates?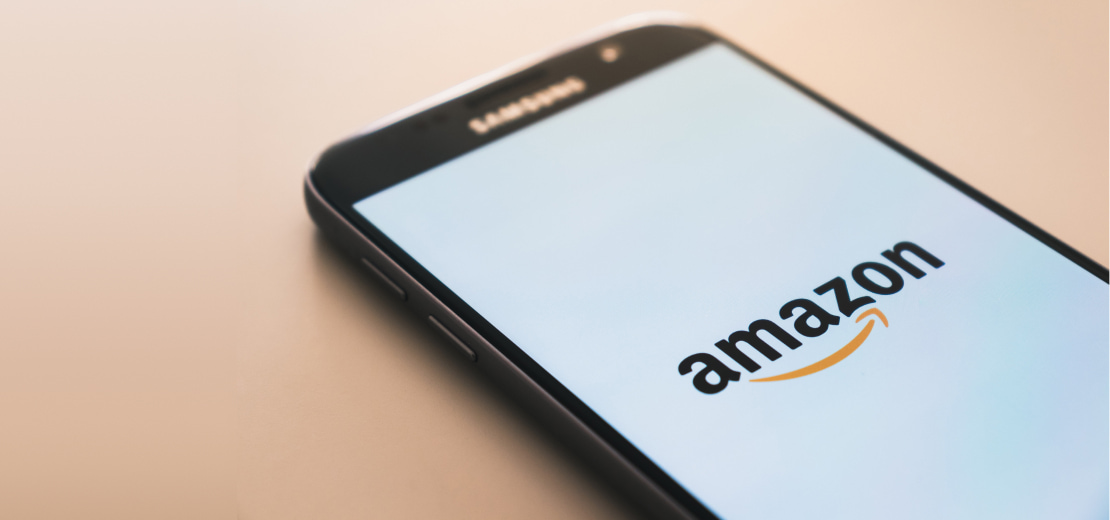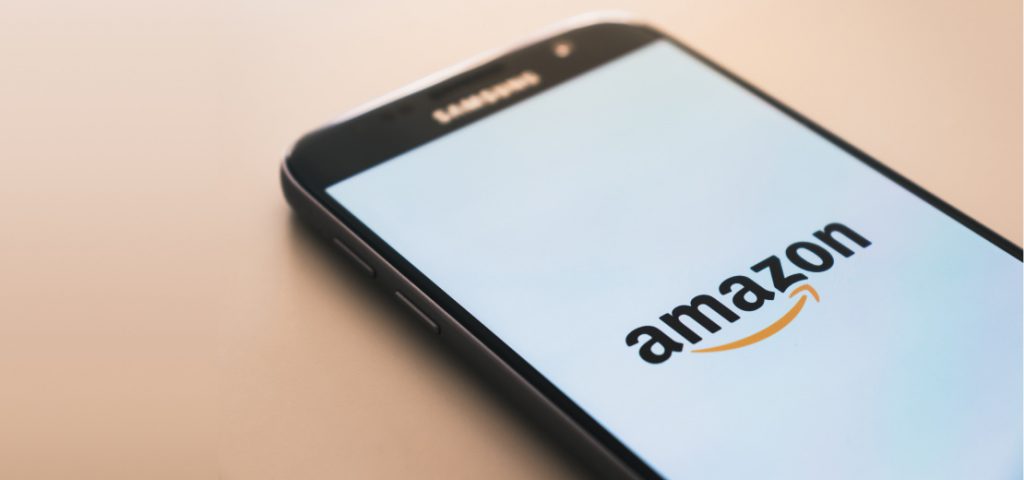 Companies like Alpha Lev, Amazon, and much more use SMS to notify their customers about their shipment. Let's look at some examples.
Amazon. This company sends shipping and delivery information via SMS containing the main details: the item, the date of expected delivery to the recipient's address, and the status of the order.
Amazon proved that the SMS does not have to be too long; only the required information and nothing more. Let's have a look at an example:
Your deodorant ordered from our store will be shipped on Wednesday, April 2nd. You can track your parcel by following this link: [link];
Frey. As opposed to using email, SMS notifications appear to be more personal than formal; it helps to build trust – like a buddy just texted you. The text in Frey's shipping updates is friendly and direct. Therefore, a company establishes trustworthy relations with its clients.
Frey creatively approaches delivery notifications; it uses GIF images, funny pictures to express their positive emotions in case of timely delivery of goods, or sad emojis to express they are sorry. An example of an SMS regarding shipping might look like this:
Frey: Your item ordered on our website has been delivered!!! We hope you are as happy as we are!!! Let us know if you have any questions; we are always ready to help =) You can contact us by following this link: [link];
AmazinglyCat. Most people will love it when their SMS about the order delivery has an unusual design. In the beginning, they send their customers high-quality photographs with the image of the product ordered. Then, they write an informative text with detailed information. Quick, lean and mean.
AmazinglyCat: Your soft pillow for your furry pet is still waiting for you in the store. Don't miss the opportunity to let your cat play with their new pillow.
In order to finish placing your order, follow the link – It will take no time at all!
Anthropology. Their SMS about an order is an excellent example of how you can add a call-to-action to your updated delivery SMS. An example of their SMS about a shipping update:
Anthropology: Your item has been delivered. Rate this link: [link]
Instead of asking for feedback on your service, you can ask for a photo of the new pants they ordered from your shop, for example, or offer a "tell a friend" feature if the customer liked the item and your service.
Alpha Lev. This company treats its customers in an interesting way. They notify their visitors they can take advantage of a special offer as a discount on any product by clicking on the link, but it is available only for a limited amount of time. This pushes them to place their order quickly:
Alpha Lev: Great job! Thank you for your order, Jay! Most people who want to achieve quick results also buy sports supplements from us – this product falls under the category of best sellers. Improve your athletic performance by starting with our sports supplements. We will give you an 8% discount if you order our product, which we can put in the same parcel for you. The discount is valid for 20 minutes.
Your code: [activation code], follow this link: [link].
SMS Ideas For A Client's Order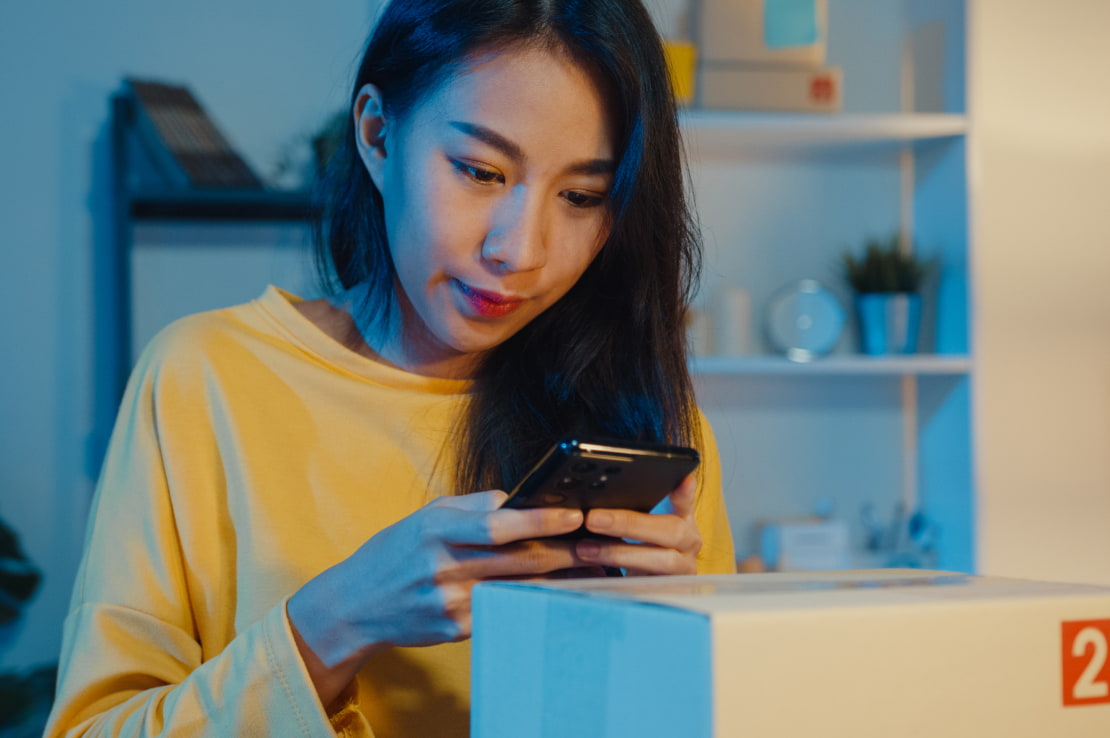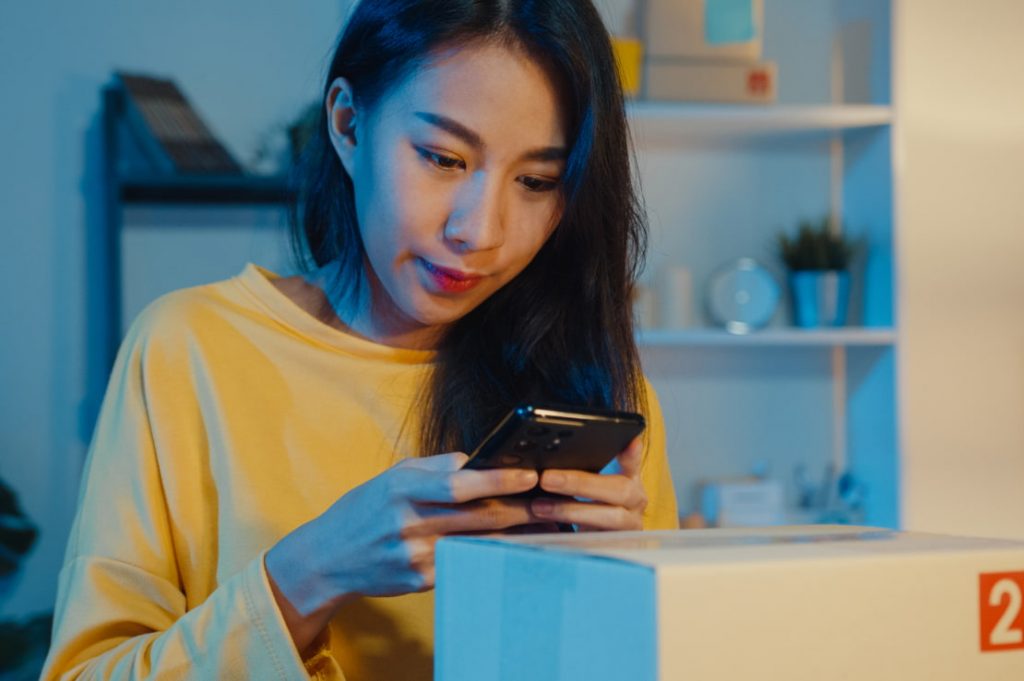 Let us remind you that when sending order status notifications, try to ensure that the main part of the text includes the most relevant information: order number, the link for tracking the parcel, and the delivery window. Also, make sure that your SMS clearly shows your store name, to ensure the recipient does not mistake the SMS for spam.
Here are some SMS examples you can use to notify customers about order delivery or shipment.
[Store name]: Thank you for choosing us. Your order will be sent to you soon – we will keep you posted when this happens. To find out more information, follow this link: [link].
[Store name]: Woo-hoo! Today is delivery day! Your wardrobe will be delivered to you between 12 pm and 4 pm. Detailed information is available at the link [link].
[Store name]: You have placed an order with us for a soft home chair – congratulations, an excellent choice! Tomorrow, your order will be sent to the address you indicated on the site. Follow the link below and check the data. Hit the "Confirm" button and we will send your parcel directly to this address. Track your order on our site ___. Feel free to ask us any questions – we are happy to help. Good luck!
[Store name]: We remind you that your sweater will arrive today, the courier is expected between 2pm and 6pm. Thank you for choosing our store, and upon receiving the goods, we would appreciate it if you would rate us on our site! Check the data and track the current location of the parcel by clicking on the link below. Have a great day! [link]
[Store name]: Congratulations! Your item has arrived at your nearest post office. Pick it up soon and enjoy your new eyeshadow palette. You can save up to 20% during the discounts next week on any goods from our store. For detailed information, you can read on our website or ask the sellers in our store!
Why Should You Send Notifications Via SMS Messenger?
At the moment, people are increasingly using SMS messages to reach out to customers.
SMS marketing is proven to be a great way to interact with customers due to the possibility of quick interaction (about 90% of messages are read within 3 minutes). Also, when it comes to time, SMS creates a sense of importance surrounding what is happening and pushes people to make quick decisions – this is a good marketing move.
For most people, their cellphone is always at hand and everyone understands that SMS has a higher priority than email.
We also advise you to switch to using SMS. Let's see why this might be relevant:
Revenue analysis shows that this is a fairly cost-effective way to promote a company. For example, sending SMS to customers via the SMS system application accounted for 21% of their total revenues for companies such as Peace Out Skincare.
SMS is not as busy a channel as email, and it is much more convenient. You can check on your phone how many unread emails you have in your inbox and how many SMS were sent to you. This indicates a high chance of a client seeing the messages.
SMS will be delivered to customers quickly.
By sending your SMS via messenger, you can easily see who it was opened and answered by.
Usually, clients leave their email, as they prefer to correspond via SMS with a closer circle of people. Therefore, by receiving SMS, a person feels more comfortable. This is a good option for interacting with customers.
Using SMS to interact with clients, you do not need to spend a lot. For example, if you inform clients about discounts, promotions and use SMS for other advertising purposes, you will definitely pay less than recruiting for help from television and radio studios.
SMS can be tracked. Many Internet companies provide reports regarding delivery. This is a good opportunity to see how communicating with your customers via SMS has impacted your business, and whether this way of communicating with customers is right for you. This can be done by examining the statistics of their reactions to receiving notifications.
Use SMS to:
send notifications and links to confirm your order;
ask your customers to leave feedback on a purchase or rate the service;
send any suggestions for using this product;
remind customers about promotions, discounts, and sales;
remind customers of their shopping cart on the site.
surprise visitors with VIP offers.
We have given you some tips for using the standard SMS capability built into any phone. This will really help you to boost your store's customer service, thereby replenishing your customer base and increasing the company's income, not to mention the fact that people will quickly read the notifications received from you since SMS is quite easy to use.
If your online store needs good advertising, AdScale's Advertising Cloud is here to help you create effective advertising that will significantly expand your customer base and increase revenue.