Surely in some cases, you have heard or talked about the term CMS, but at the same time did not know for sure what it means. When you are deciding to begin an e-commerce business, this term is often used in most conversations. But what exactly is an e-commerce CMS?
Today, it is more than just online sales. Every year, e-commerce content management systems are getting more and more worldwide approval as a great way to handle an online business. According to eMarketer, the e-commerce share of total global retail sales will hit 23% by 2023. In turn, this indicates a huge opportunity to make a name for yourself in the market, expanding your sales and company awareness thanks to CMS.
Therefore, if you still have doubts about what the phrase "CMS for an e-commerce site" is, and you do not know what these systems are for, as well as their characteristics or advantages over other technologies, then it is time for you to start to understand everything. And for this reason, we have prepared a convenient article for you. In it, we will talk with you about what a CMS is and everything connected with it that you should know. In addition, at the end of our article, you can see some of the best CMS for an e-commerce site.
What Is CMS For An E-commerce Site?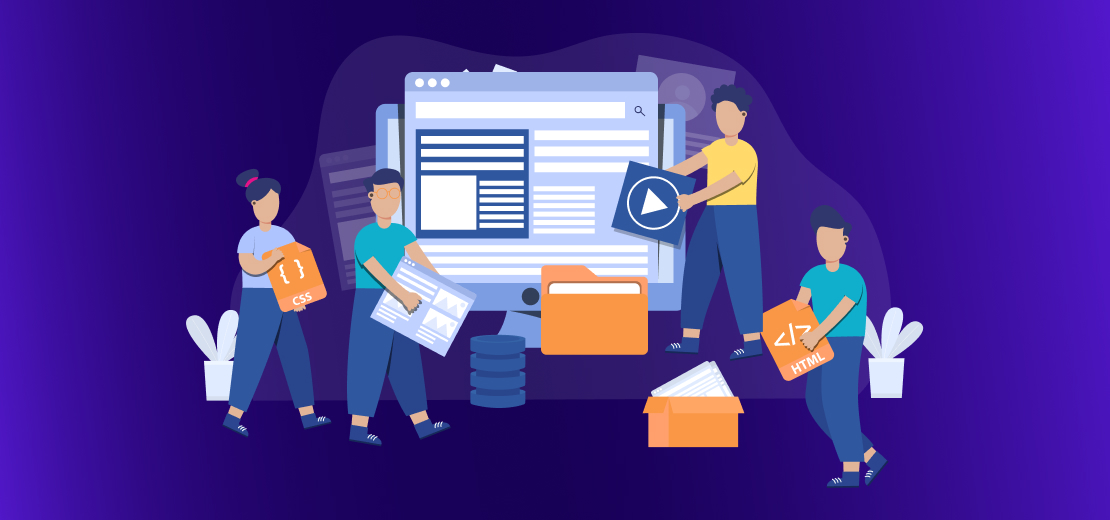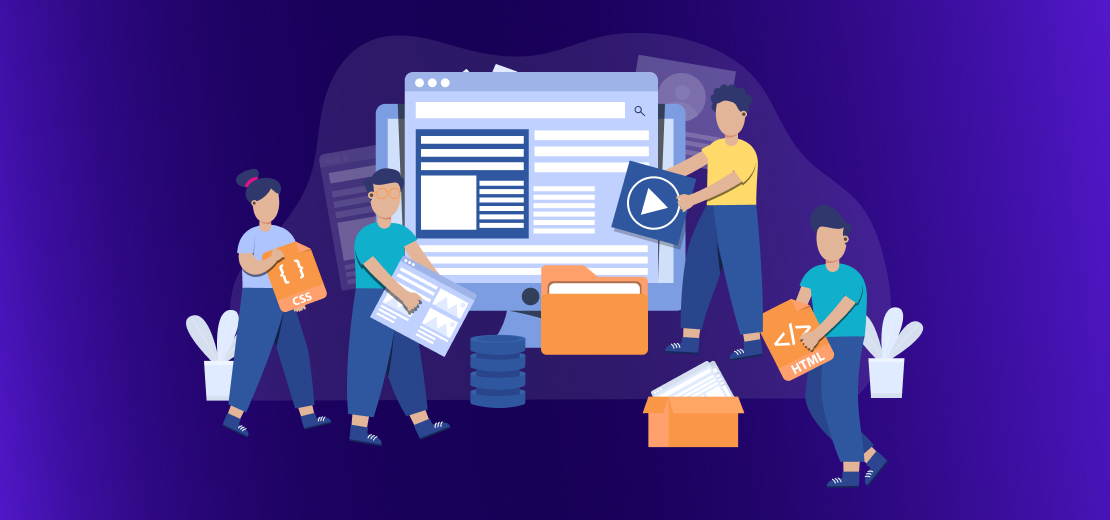 A Content Management System is a program that just runs in your browser. It lets you build, organize, and transform a website and its content without any programming knowledge. Such software provides you with an easy graphical user interface. Here you can manage all aspects of your e-commerce site:
It helps the user to post messages with handy tools that are easily accessible from the admin panel.

Online retailers actively use the content management system to sort the product catalogs of their e-commerce stores.

Also, with the help of CMS for an e-commerce site, you can customize the overall design of the site in order to maintain the correct impression of new users from the products being sold on it.
It is fair to collectively call the entire process the creation and editing of digital content, which is not limited only to the actions we have listed. There really are plenty of them! In other words, an e-commerce content management system is a convenient infrastructure that performs all the backend store management functions of an online shop.
It is also worth considering that e-commerce CMS software comes in two main kinds:
SaaS CMS (software as a service).

It is a way to distribute an e-commerce content management system on a rental basis. That is, you do not need to buy a CMS and order an individual development. You just need to configure the product issued by the supplier for your tasks and pay a monthly (or yearly) subscription fee. One of the best CMS for an e-commerce site is BigCommerce and Shopify.

Open-source CMS.

This software meets the following conditions: the program can be freely used for any purpose; availability of the source code of the program; you can freely distribute copies of the program; the program is free to improve and publish your improved version. Thus, using this software, which is often placed on its own hosting, is absolutely free, and users have complete control over the website's functionality. Some free systems include payment for additional features. The best CMS for this type are WooCommerce and Magento.
How Does The E-commerce Content Management System Work?
Now that you know what a CMS is, it's time to understand how they work, and the best way is to give you an example. Imagine you need to create a web page with books. When you put a new book on the market, you need to create your web page, which takes time because you need to create the HTML structure, make sure it works, integrate it with the entire page, put the appropriate links on the main page and much more. It might take an hour at the very least. But would it be best to use CMS for an e-commerce site in this case? Definitely yes. It will be a matter of five minutes because it saves you from the whole process of creating a page from scratch because it is already in charge of programming this structure. You just need to specify what content should be on this page, URL, and photos, and that's it. As a user, you don't need to worry about the technical part because the CMS will take care of it, giving you more time to focus on your database, content, and strategies to make your online store visible.
Pros And Cons Of Using A CMS For An E-commerce Site
A content management system is a perfect choice for many website owners. However, it can also come with some drawbacks. Here are the most important pros and cons of using an e-commerce content management system:
Pros:
Using the CMS does not require any programming knowledge.

It is very easy to install and update both the CMS and the related themes, plugins, and extensions.

You can choose from hundreds or thousands of pre-designed themes.

You can also add additional functionality with plugins or extensions such as SEO, security, newsletters, social media buttons, and online stores.

CMSs come with user role management features. You can quickly set up various user roles such as subscriber, author, editor, and administrator.

Most have a huge community, including support forums, online chats, Slack channels, group meetings, and more.

CMS is well documented. You can access online docs, FAQ pages, theme and plugin descriptions, tutorials, and videos.

Most of the systems are free to use, so you only need to pay for the domain and web hosting.
Cons:
Pre-designed themes sometimes look so-so. Although the themes are customizable, you may come across many other sites with similar designs if you choose the popular one.

CMSs are less flexible than handwritten websites. If you need a unique feature, you may need to hire a programmer to implement it.

Websites using popular CMS are most often the targets of hacker attacks. However, security risks can be significantly mitigated by using a security plugin.

CMS can slow down websites. Pages usually do not load as quickly as on a hand-coded website. In most cases, you will need additional plugins and extensions to increase your page load time.
How To Choose The Right CMS For An E-commerce Site?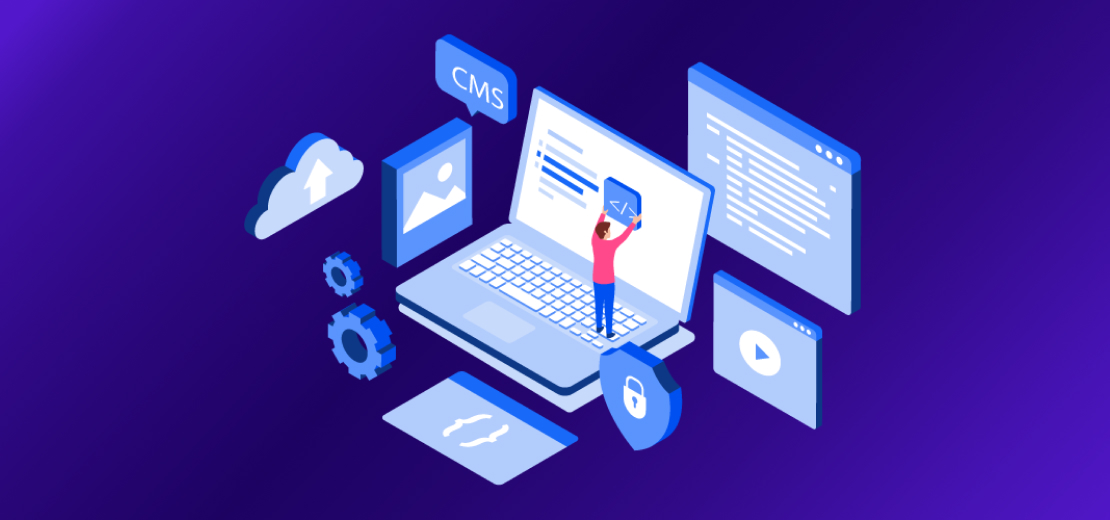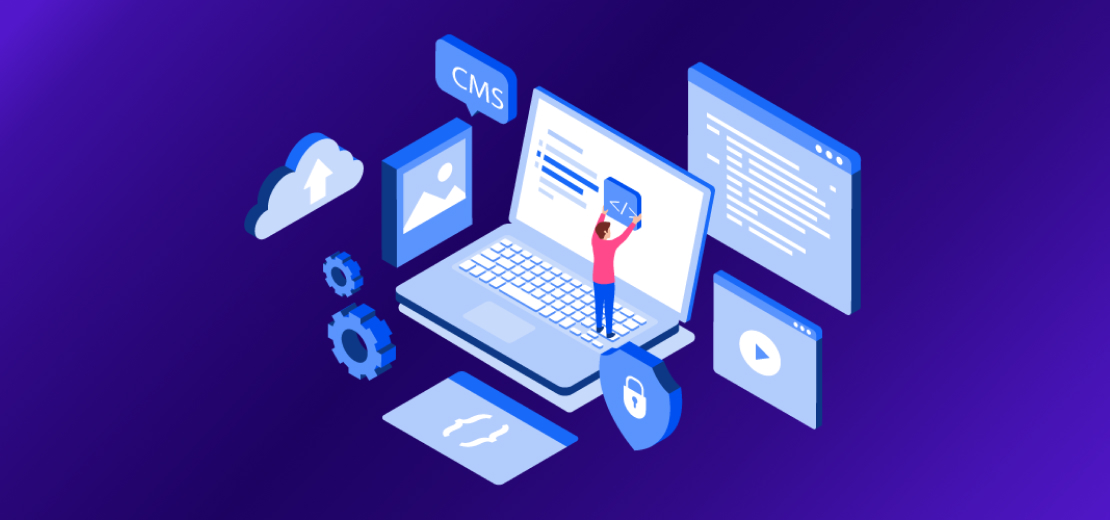 When choosing a CMS, there are many things to consider. A CMS that works great for one site may not work as well for another. It is always helpful to listen to the experiences of others, but you also need to assess your own needs before making a choice.
Here are the most important questions you need to answer:
What type of site do you need? For an online store, choose an e-commerce CMS like WooCommerce or Magento, or similar. Of course, many have heard of WordPress, but this system is a better choice for a blog.
What kind of design do you want? Before choosing a CMS, look at the themes they offer. Do they have any that you can choose for your site?
What features do you need? Check if the CMS has plugins or extensions for everything you need, including security, caching, marketing, social media sharing, advertising, and SEO.
How much can you spend on your website? You have to pay for the domain and web hosting. While most plugins, extensions, and themes are free, some more advanced ones come at a price. Calculate the total cost you have to pay each year.
Will you have additional needs in the future? For example, if you're planning to build an online portfolio, choose a CMS with a decent selection of portfolio plugins.
To make sure you're picking a good CMS for an e-commerce site, you must consider that the platform you are interested in includes the optimal level of automation, navigation, and link management. Support for documents and multimedia files, that is, formats that can be downloaded, the ability to manage images, documents, videos, etc. Don't forget that the best CMS for an e-commerce site should have excellent search capabilities, be SEO-optimized for search engine rankings, support for user rights and features, as well as have multilingual support and the ability to return to a previous page version quickly.
The Best CMS For An E-commerce Site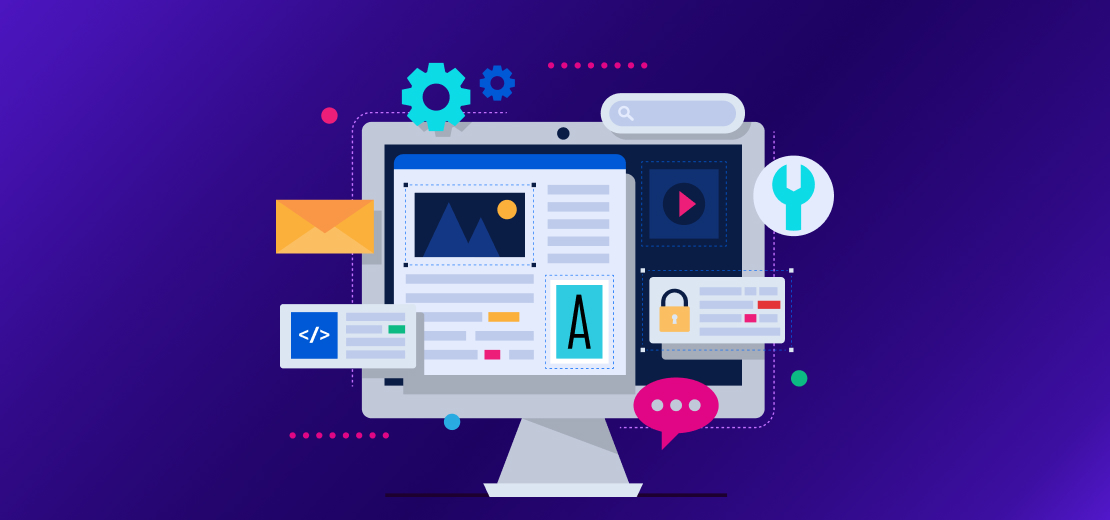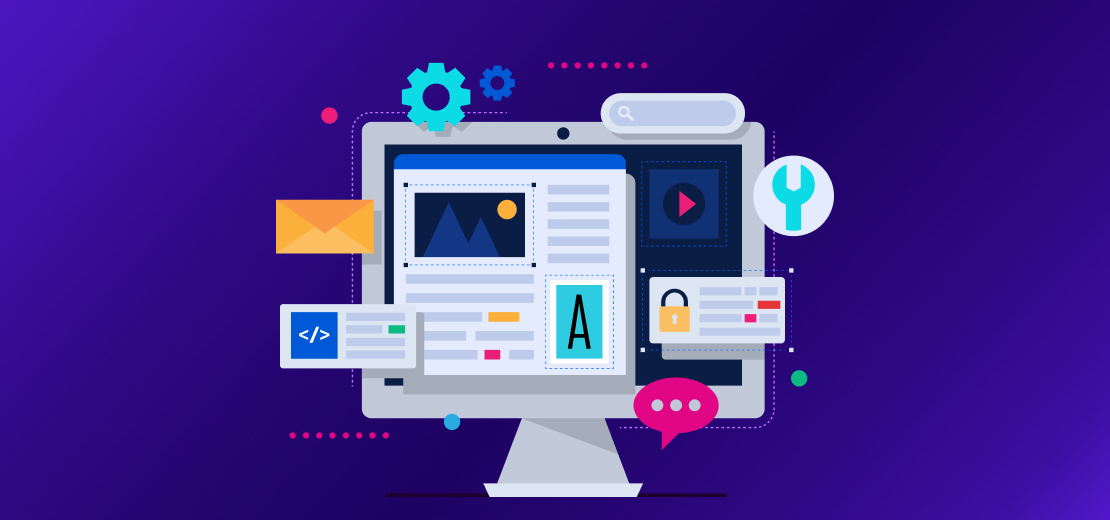 Shopify. It is one of the most famous e-commerce companies. Shopify offers five pricing plans, with Basic Shopify being the most popular and Shopify Lite the cheapest. Newcomers are better off working in BigCommerce Essentials. It has the ability to add any number of managers, unlimited disk space, and no commission for payments. Dealing with the platform is easy, thanks to the convenient admin panel. Integration mainly with foreign systems: Apple Pay, Amazon Pay, PayPal, eBay. The plus is the integration with Facebook, Pinterest, and Instagram. There are built-in SEO features like custom URLs, metadata editing, and robots.txt.
WooCommerce.

It is a great and famous e-commerce plugin built with WordPress. The system is open source and can transform a WordPress website into an online shop. For those who have previously worked with WordPress, WooCommerce will be easy to navigate. Basic tools for online trading are presented here, and there are hundreds of free and paid extensions. The platform is customizable, but it is not particularly suitable for large projects. It is more tailored for microbusiness. In terms of search engine optimization, the plugin manifests itself at a high level: sitemap, meta tag markup, URL, and more.

Magento. One of the most convincing and famous e-commerce engines in the world. It has broad functionality for multi-channel interaction with customers. At the same time, Magento Commerce combines incredible flexibility and versatility. So it is possible to create projects of any level on it: from traditional retail online stores to large-scale B2B portals and marketplaces. Experts talk primarily about the possibilities for scaling and growth, transparent architecture, flexibility, and security, which allow stores to withstand high loads and support many integrations without losing performance. The platform is presented in two editions Magento Commerce (formerly Enterprise Edition) and Magento Open Source (formerly Community), the platform's free version.
PrestaShop.

Serious enough platform for creating a medium to a large online store. Developed on the Smarty framework, which allows you to customize templates for different niches. This CMS can withstand loads in the form of a large number of modules, products, and content. However, for full-fledged work, you need to choose a certain hosting. Multilingualism and multi-currency allow you to create online stores around the world. The management of goods and the catalog is also well organized: discounts and promotions, coupons, blocks with recommended products and bestsellers, product comparison, customer comments, import using CSV files, personalization in the design of product cards.

BigCommerce.

A well-known internet builder that provides ready-made solutions for various company formats and popular niches. BigCommerce positions itself as a service for medium and large businesses. For companies that are just starting their online business, there is a simplified version of BigCommerce Essentials. This option is one of the best CMS for e-commerce sites and can download products from Excel and easily upload to popular marketplaces like eBay, Amazon, Pinterest, and Facebook. There are all the standard tools that packaged CMS offer: filters, brands, SKUs, reviews.

Wix.

Suitable for small sites, one-page projects, and online stores. The service estimates that there are

more than 150 million

Wix builder users in the world. It can be used to create not very large but high-quality stores. A proprietary feature of Wix Code allows you to create databases and program the behavior of elements depending on the given conditions. Kind of like scripting, but in a GUI, no coding. This builder is suitable for both beginners and web development gurus.

OpenCart.

An extremely popular

e-commerce content management system in the Chinese market. OpenCart is free and has over 1,000 design templates and decent functionality. It has 14 thousand additional extensions from accepting payments to integration with courier services. OpenCart for e-commerce newcomers is one of the best free solutions, as even the basic version is enough for the development of an online store.
Content management systems make it possible for anyone to have a successful online presence, whether you are an individual performer, a startup, or a founded company. And a great addition to this kind of software is AdScale, an e-commerce advertising platform. Thus, utilizing advanced technologies in combination, you can achieve the most positive result in promoting your business!